Copshop - What We Know So Far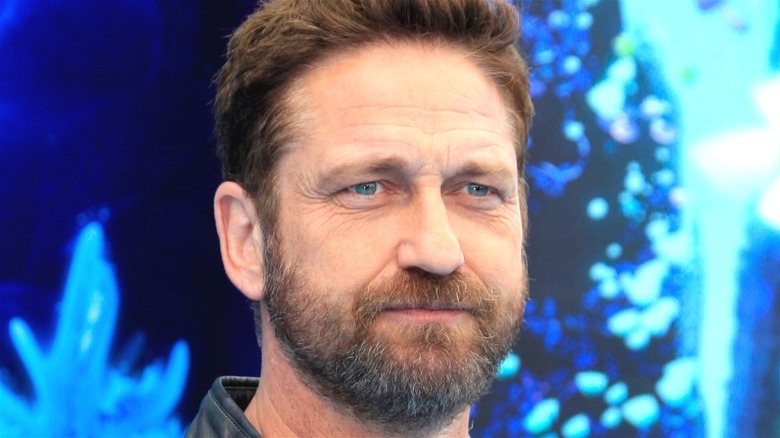 Shutterstock
Even though Gerard Butler's filmography has proven a bit spotty over the past decade or so, he remains one of the preeminent names in the realm of action cinema. And given Butler's recent output, it appears he has no intention of giving up that status anytime soon — a fact which is only further evinced by a look at the projects Butler's got in the pipeline on his IMDb page. Among those upcoming projects are sequels to recent hits like "Den of Thieves," and "Greenland," and a slew of films almost all of which boast the tab "action-thriller," and will find Butler portraying CIA operatives, a post-apocalyptic treasure hunter, and an airline pilot unexpectedly caught in a war zone.
Butler will, of course, be playing a cop or two in the immediate future, as well. However, one of those upcoming movies will apparently find him very much on the opposite side of the law. 
Said film is titled "Copshop." And it's shaping up to be one of the most intriguing movies that Butler's got on the horizon, for many reasons. Here's everything we know about "Copshop" so far. 
What is the release date for Copshop?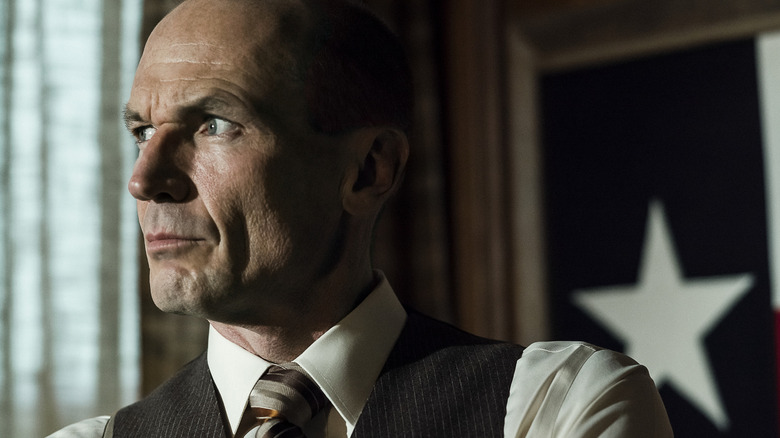 AMC
For the sake of transparency, we'll just say there's a fairly limited amount of information currently available about "Copshop." However, the little details that are already out there are the very definition of tantalizing. 
The film was first announced in October of 2020 (via Deadline), along with the news that Joe Carnahan would be helming the project from a screenplay by Kurt McCleod, which the director touched up himself. Now, if you're familiar with Carnahan's past works (see: "Narc," "Smokin' Aces," "The Grey," and "Boss Level") then you very well know that his involvement in any project makes it a must-see for action fans.
There's little question that "Copshop" will only continue that trend, with the writer-director having assembled a crack team of players in front of and behind the camera. He also ushered the film through production with no major setbacks last year, meaning we'll get to see the film sooner rather than later. And by sooner, we mean very, very soon — because surprisingly enough, it looks like "Copshop" is currently slated to hit theaters on September 17, 2021. So action fans can go ahead and mark their calendars accordingly.
Who is starring in Copshop?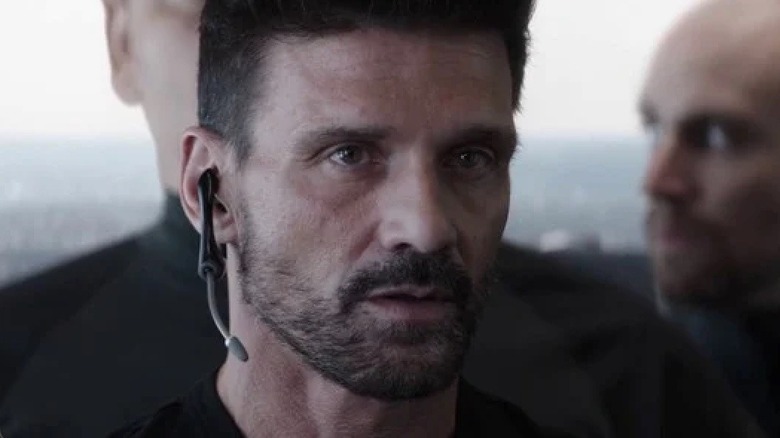 Marvel Studios/Walt Disney Pictures
Now that the "when" regarding the impending release of "Copshop" is publicly known, the obvious follow-up question is who, exactly, we will be seeing in the film come September 17. As mentioned, action star extraordinaire Gerard Butler is indeed set to front the picture, which should only bolster the "300" star's well-earned action movie cred. Fans of tough guy cinema will be happy to know Butler will be joined in the film by another big screen bruiser in MCU alum Frank Grillo who — in addition to his deadly role as Brock Rumlow AKA Crossbones in two "Captain America" flicks — has also earned his stripes in films like "Warrior," "The Purge: Anarchy," and "Wheelman," to become a bit of an action superstar in his own right. For the record, Grillo also played tough in Joe Carnahan's "The Grey" and "Boss Level," so he's already quite well-versed in the director's ways.
Those cinematic ass-kickers will be joined in "Copshop" by a solid supporting cast including small screen heavies like Toby Huss ("Halt and Catch Fire"), Alexis Louder (HBO's "Watchmen"), and Ryan O'Nan ("Fargo" and "Ray Donovan"). Needless to say, that talented supporting crew should more than keep the action interesting.
What is Copshop about?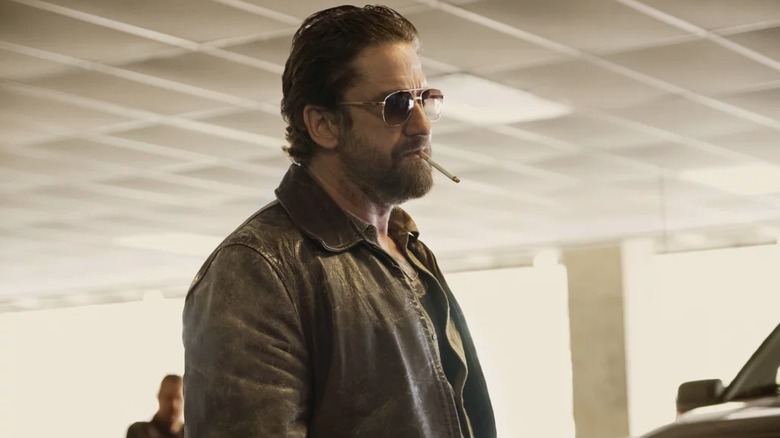 STX Entertainment
Now that the background details, release date, and cast of "Copshop" have been made clear, you might find yourself wondering exactly what the movie is about. Rest assured, Joe Carnahan and company have no intention of wasting the talents of Butler and Grillo in the film, pitting them in against each other in a high stakes game of cat and mouse. That game will reportedly unfold in a small-town police station, which becomes the unlikely battleground in a war between a crafty hitman named Viddick (Gerard Butler), and a shady con man named Teddy (Frank Grillo) who, having conned the wrong mark, is left with no place to hide save for the seeming safety of a local jailhouse.
Caught in the middle of the fracas is a whip-smart rookie cop named Harper (Alexis Louder), who finds herself trying to keep the peace and survive the night by any means necessary. That setup should more than make for an explosive — and hopefully intelligent — big screen showdown worthy of the immense talent involved in the production. It should also make for a first-rate actioner that should instantly move to the top of any action movie fan's must-see list.  
"Copshop" will be released in theaters on September 17, 2021.