Legion Renewed For Season 2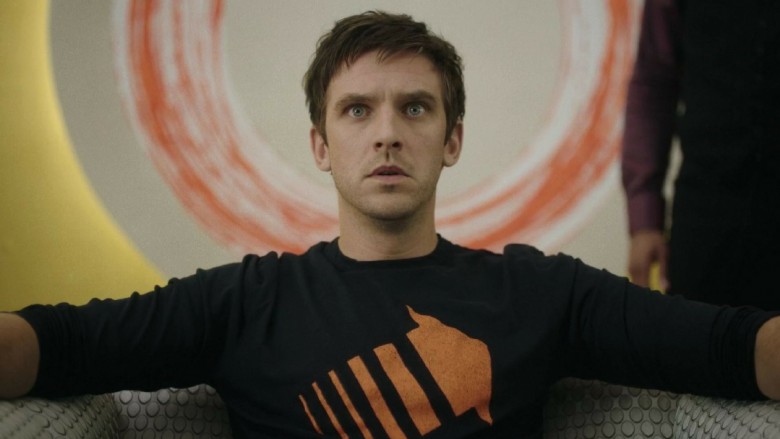 It looks like Legion gets to continue messing with our heads for even longer. The FX Marvel series has been renewed for a second season, Entertainment Weekly reports. The trippy series stars Dan Stevens as David Haller, an unstable mutant who was diagnosed with schizophrenia at a young age but eventually finds that the voices he hears are part of something bigger.
"The first season of Legion was a stunning achievement," FX president of original programming Eric Schrier said in a statement. "More than a new series, Legion is a wholly original take on the superhero genre. Our thanks to [creator] Noah Hawley for taking the creative risks and shattering expectations. It's a privilege to work again with Noah, his producing partners, the outstanding cast and our partners at Marvel Television on another season of Legion."
Marvel Television head Jeph Loeb also told Variety: "Noah's spectacular take on David Haller and all the other characters he brought to life makes us ache for more."
Legion's second season pick-up makes sense. Marvel heroes are always big business, and the show has done well for FX both critically and in the ratings. Legion has managed to set itself apart from the ever-increasing amount of heroes on TV through an innovative (and often confusing) method of storytelling that has proven to provide a new take on the mutant genre. Hawley also has a strong relationship with the network, with his hit anthology series Fargo set to debut its third season on April 19.
There is no word yet on when Legion's second season will premiere or how many episodes it will be, but hopefully the show takes up Patrick Stewart on his offer to cameo as Professor X. The show still has three episodes left in its initial eight-episode run, with the next set to air on Wednesday on FX. In the meantime, see some interesting facts about Legion from the comics.