The Surprising Wolverine Moment Hugh Jackman Would Love To Relive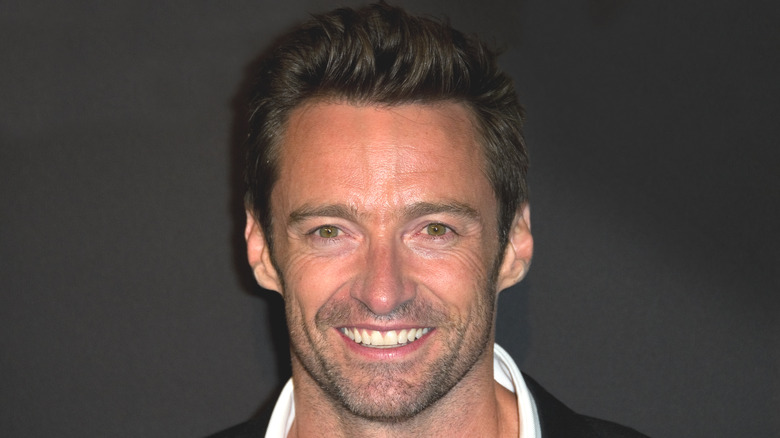 Frederic Legrand - COMEO/Shutterstock
Long before the Marvel Cinematic Universe came along and transformed superhero films forever, the "X-Men" movie franchise paved the way for films of this ilk to fly high. Based on the superhero team of the same name, the series spawned 13 films  (including spinoffs) and became one of the highest-grossing movie franchises of all time as a result (via Box Office Mojo). However, fans tend to care more about the stories and the characters than they do about the box office numbers, and this saga is memorable in that regard too.
Playing Wolverine in the "X-Men" movies turned Hugh Jackman into a big Hollywood star, as well as a favorite among fans of the franchise. This even led to the Wolverine character receiving some spinoffs of his own — the last of which, "Logan," gave the hairy hero an emotional swan song. While "Logan" was the perfect way for Jackman to say goodbye to a character he'd played for almost 20 years, many viewers would still like to see him reprise the role. Even Jackman wishes he could turn back time and relive some of the most memorable moments from his Wolverine tenure, with one moment in particular standing out.
Hugh Jackman wants to see X-Men for the first time again
20th Century Fox
Hugh Jackman recently sat down with Comic Book Resources to discuss his new film "Reminiscence," but as is usually the case in interviews with the star, the topic of Wolverine and "X-Men" came up eventually. During the conversation, Jackman recalled sneaking into a packed theater to watch the first "X-Men" movie with a crowd, revealing that it changed how he viewed films.
According to Jackman, the audience was extremely amped up and wore their emotions on their sleeves, which caught him by surprise as he wasn't used to sitting in darkened rooms with such passionate moviegoers. 
"We don't watch movies like that in Australia. There's no yelling and screaming and cheering, no 'Yo Wolverine!' and booing. That was awesome. I would love to go and relive that moment because I was super nervous, it was my first movie and I didn't know what to expect." The 52-year-old went on to say that he wishes he could relive it and just enjoy the moment without his nerves getting to him.