Reminiscence - What We Know So Far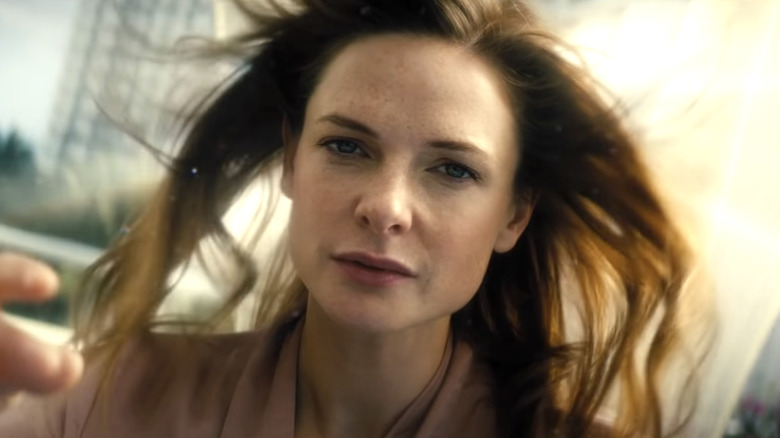 Warner Bros.
Written and directed by Lisa Joy, the co-creator of "Westworld," an upcoming science fiction film called "Reminiscence" focuses on a strange future in which Nicolas "Nick" Bannister, played by Hugh Jackman, searches for his lost love in memories. Nick runs a business that utilizes future technology to allow clients to relive any memory, and he uses this to find clues to his love's disappearance. The upcoming film is set in Miami, Florida in a near future in which the rising sea levels are flooding coastlines around the world. The movie will be Joy's directorial debut, though she already has a number of Emmy nominations for the hit HBO series that she created with her husband, Jonathan Nolan.
Dark and gritty, the concept of "Reminiscence" isn't that far off from the 2014 television series "Stitchers," which focuses on a young woman who can enter the memories of the recently dead to solve their murder. Of course, the tone is much darker in Jackman's film, which also has visual and story elements that will definitely remind audiences of "Inception," leading you to question what's a memory and what's reality. HBO just released a full-length trailer for "Reminiscence," giving people their first major look at the exciting, action-packed story.
If you're already getting hyped up about "Reminiscence," check out everything we know so far about the upcoming film.
What is the release date of Reminiscence?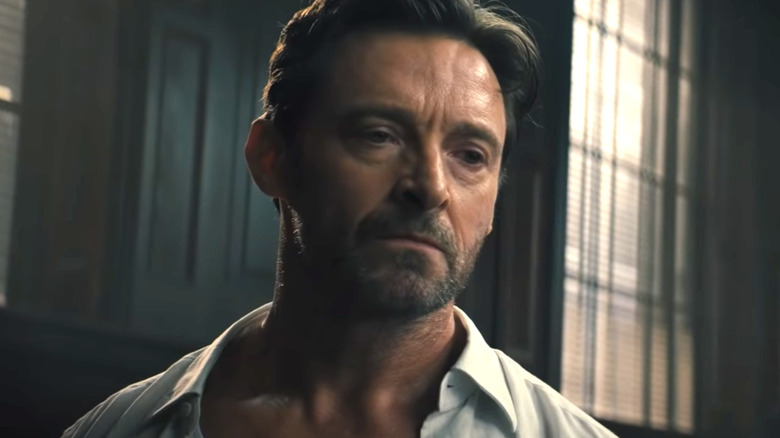 Warner Bros.
As a Warner Bros. film, "Reminiscence" will be released in theaters and on HBO Max simultaneously. The movie will available to stream on HBO Max for a month long for members of the platform. Right now, the new science fiction film is scheduled to be released on August 20, 2021. A few other movies that will be coming out around the same time are "Respect," featuring Jennifer Hudson as Aretha Franklin, and "Candyman," the remake of the classic 1992 horror film, with Tony Todd returning to his iconic title role.
According to a report from Deadline, "Reminiscence" was originally scheduled to come out on September 3, 2021, but it was moved up to avoid being in competition with Marvel's upcoming film "Shang-Chi and the Legend of the Ten Rings." It now shares a release date with the action movie "The Protégé," which stars Michael Keaton, Samuel L. Jackson, and Maggie Q.
Who is in the upcoming science-fiction film?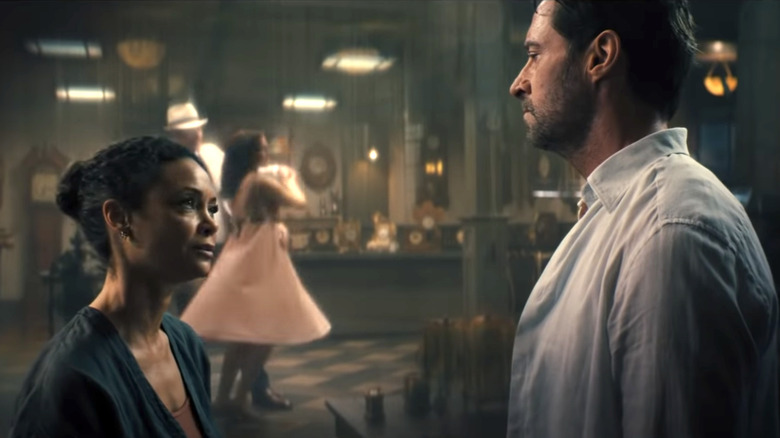 Warner Bros.
"Reminiscence" is stacked with many amazing actors alongside Jackman, including Rebecca Ferguson as Mae, the woman Nick is in love with. After she disappears, Nick digs deep into his own memories and those of other clients, uncovering a dark and violent side of Mae that he knows nothing about. The film also stars Thandiwe Newton as a yet unnamed character who seems close to Nick and helps him run his business. She clearly doesn't trust Mae and urges Nick to move on from her. Along with Newton, another "Westworld" actress, Angela Sarafyan, also appears in the film.
The rest of the "Reminiscence" cast includes Daniel Wu, Cliff Curtis, Natalie Martinez, Marina de Tavira, Brett Cullen, and Mojean Aria. Newton's 15-year-old daughter, Nico Parker, who made her big-screen debut in 2019's "Dumbo," will also appear in the film as a character named Zoe (Net-A-Porter). Aside from Jackman, Ferguson, and Newton, it's unclear exactly what sort of role the other actors will play in the story.
What is the movie Reminiscence about?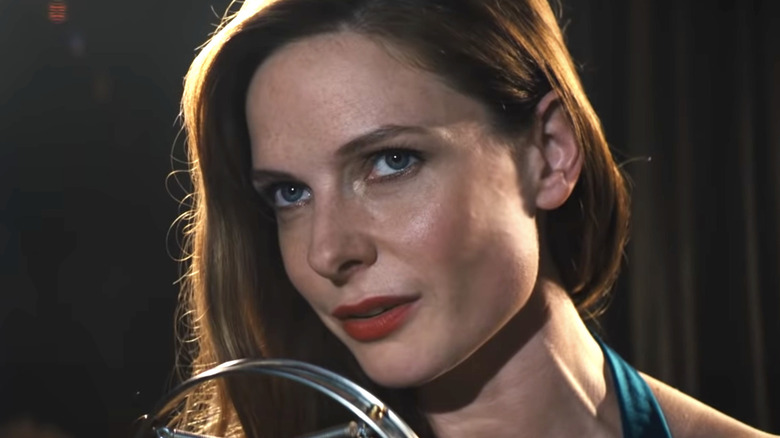 Warner Bros.
The story of "Reminiscence" takes place in a possible near-future where rising sea levels lead to war. Nick's business of allowing people to re-experience memories is popular for those who dream of better times and have little hope for the future. Nick and Mae meet late one night when she comes into his business asking to relive one of her memories. The two then begin a passionate love affair that ends when Mae disappears. Distraught and confused, Nick sets out on a personal mission to find out what really happened to Mae and get her back.
In order to learn more, Nick travels through his own memories and those of other clients who have surprising connections to Mae. He uncovers a side of Mae that he never knew, as he realizes that she is deeply involved with multiple violent crimes. Others warn Nick away from Mae and his investigation, but his increasing obsession threatens his sanity, and he can't seem to stop until he knows the truth.
Along with the stark visuals and interesting sci-fi concepts, "Reminiscence" looks like it will also include great action scenes and a film noir feel, adding even more reason to get excited for the upcoming film.