Lindsey Morgan Dishes On The Strange Way The 100 Wrapped - Exclusive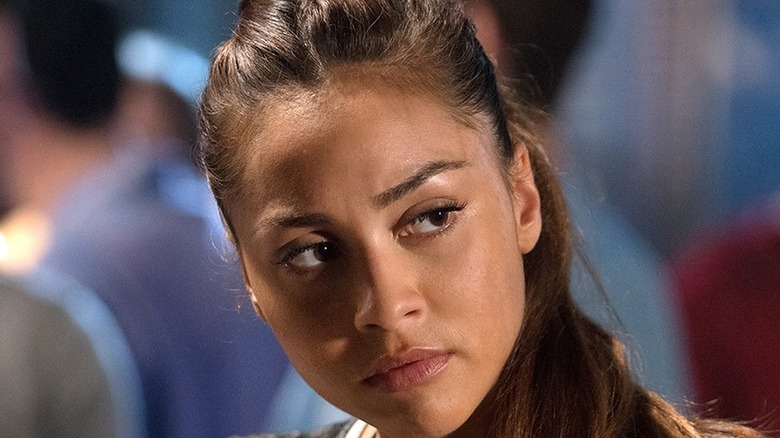 The CW
After seven seasons of sci-fi goodness, fans and the cast alike bid farewell to The CW series "The 100" in 2020. Like plenty of other shows, the 2020 COVID-19 pandemic not only affected filming, but the way that the cast and crew were able to say goodbye to the show they'd been making for seven years. 
"The 100" may be science fiction, but last year fans felt some of the same isolation that the characters experience when they're cast out of their space station to test the post-nuclear Earth's habitability. The series takes place several decades after a global war made the planet toxic, and since its debut, its themes have only become more relatable. Our misfit band of heroes (and antiheroes) includes the likes of Raven Reyes (played by Lindsey Morgan).
During an exclusive interview for the Season 1 finale of her hit new show "Walker," Lindsey Morgan dished on her final days on "The 100" set, how the series wrapped, and some of her favorite moments playing Raven.
Saying goodbye to Raven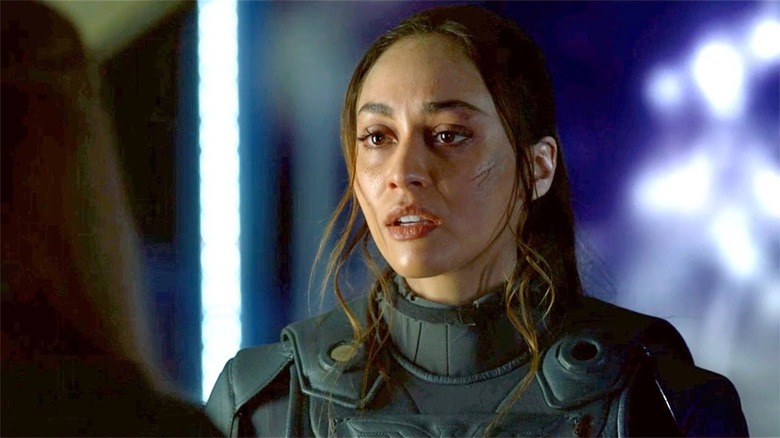 The CW
On what Morgan misses most, she said, "Oh, wow. It's a bit surreal, leaving Raven behind. Because a part of her voice is still kind of with me, but it is surreal — not living in that world anymore." That tends to happen when you play a character for so long. She continued, "We filmed in Canada, in Vancouver, and I had so many friends and relationships there that I really miss. And that was the hardest. I'd say not being able to work with my friends from 'The 100,' it's been the hardest part and what I miss most."
Morgan also reminisced about her favorite memories from "The 100," "Memories. Oh, man. I don't know. I feel like we've been able to share everything we can share. Yeah. It was pretty crazy filming at the beginning of the pandemic 'cause all these shows were shutting down around us, and we were still filming ... And so that was pretty gnarly. And we couldn't have a wrap party because the world was shutting down. We ended up just gathering in the Tavern, one of the sets, and having a wrap party there. So it was pretty special in that sense."
Fans can check out every episode of "Walker" on The CW website, and all seasons of "The 100" are streaming on Netflix.