The Episode Of Ted Lasso You Didn't Know Zach Braff Directed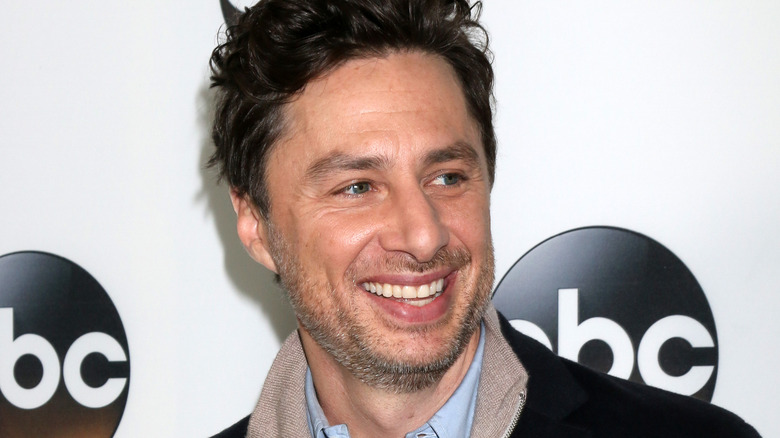 Kathy Hutchins/Shutterstock
Over the last year, the charming little AppleTV+ series "Ted Lasso" has surprisingly garnered an adoring audience for its relentless optimism. 
The sitcom stars "Saturday Night Live" writer-actor Jason Sudeikis as Ted Lasso, the gleeful American football coach who's positively out of place in his new job as the manager of a struggling soccer team in England. And if you look at the people behind "Ted Lasso," it's no surprise this show has become so popular: the co-creator and showrunner is "Scrubs" creator Bill Lawrence, with "Saturday Night Live" and "How I Met Your Mother" writer Joe Kelly also credited for creating it, along with Sudeikis and Brendan Hunt, who plays Coach Beard.
Lawrence isn't the only "Scrubs" alum working on the new series, though, as the star of the beloved medical sitcom, Zach Braff, actually directed an episode of "Ted Lasso." Having directed a handful of "Scrubs" episodes before, Braff came in strong with Season 1's second episode, "Biscuits."
The episode earned Zach Braff an Emmy nomination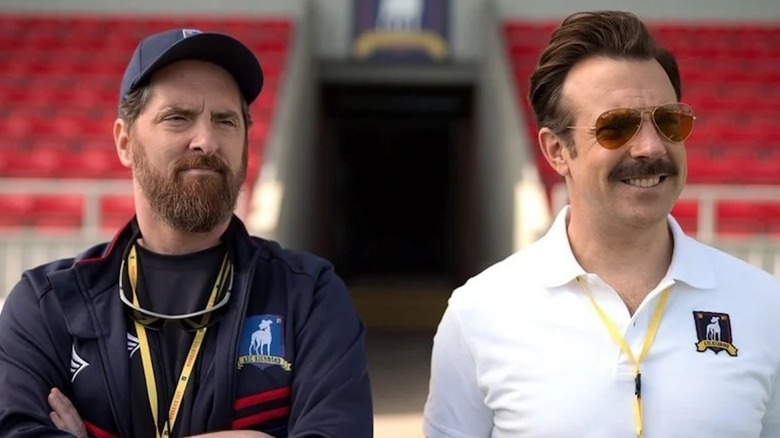 Apple TV+
"Biscuits" marks Ted's first day coaching the team, which he's trying his best at, in spite of all the negativity thrown at him from the fans and Rebecca's (Hannah Waddingham) initial disinterest in him and his daily cookies — or, biscuits.
Zach Braff received an Emmy nomination for directing the episode, according to Deadline. He told Vanity Fair, "The 'Biscuits' episode really was the one that sort of introduced that the show was going to be more than just a fish-out-of-water comedy. It was going to also introduce the classic Bill Lawrence, "Oh, by the way, I'm also going to break your heart by the end of the episode." This is certainly accurate, because at the end of "Biscuits," Rebecca sends photos of Ted and Keeley (Juno Temple) to a tabloid with hopes of stoking drama on the team.
Braff got the chance to direct through his connection with "Scrubs" and "Ted Lasso" creator Bill Lawrence. "I'd never before directed anything that I had nothing to do with," Braff said. "Most of my stuff has either been projects I'm related to, or films I've written or episodes of 'Scrubs' or pilots that I'm directing the pilot."
Directing the episode was not without its challenges, however. While most of the show is shot at West London Film Studios, the soccer scenes are filmed on a real field, where the rules are strict. They weren't allowed to have any heavy film equipment on the pitch, Braff told Vanity Fair, so they had to rig up a solution. He had fun with the episode, though: Braff is the one who came up with the hilarious image of a man dressed in a green screen outfit playing a lion in Keeley's photoshoot.