The Real Reason Why Audiences Love Ted Lasso So Much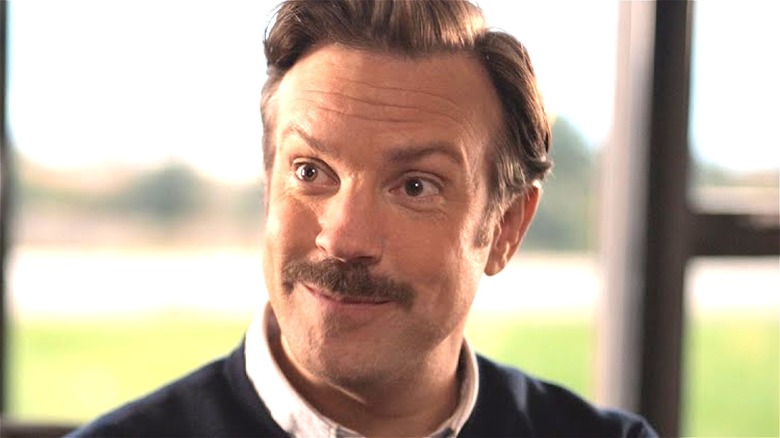 AppleTV+
"Ted Lasso" Season 2 has been one of the most highly anticipated shows of 2021, thanks to it's surprisingly popular debut last year. The AppleTV+ series stars Jason Sudeikis as the fish-out-of-water American football coach who moves to England to manage an underperforming soccer team, AFC Richmond. From there, the show is a delightful dose of positivity as Ted strives to make everyone around him feel better about themselves, but he never compromises his own feelings. Although co-creator Brendan Hunt previously confirmed that only a 3-season-arc was planned for the series, he recently suggested that the story could go further than that, provided audiences keep supporting "Ted Lasso."
Jason Sudeikis and Brendan Hunt weren't the only people that helped get the series off the ground, working with "How I Met Your Mother" alum Joe Kelly and "Scrubs" creator Bill Lawrence. Clearly, the series was destined for success with such talent in front of and behind the camera. During a recent interview, Bill Lawrence openly discussed why audiences love "Ted Lasso" so much compared to other comedy drama shows.
Ted Lasso is empathetic and lovely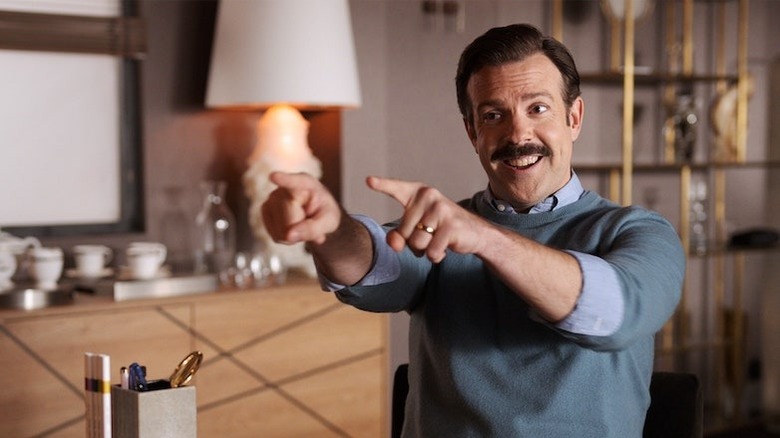 AppleTV+
When speaking to Vanity Fair about "Ted Lasso" and how the show became so popular, Bill Lawrence confessed that if the coach was real, he probably wouldn't like him: "We even joked in the writers room that if I was to meet someone like Ted Lasso in real life, I wouldn't be happy." He continued to say, "My first assumption would be, I can't wait for a week from now when this person reveals himself to be an a**hole like everybody else." Ted's a wholesome teddy bear.
However, the producer explained that the realization the audience has when it's obvious this is just who Ted is, forces them to look at themselves. "When that person turns out to be actually kind and forgiving and empathetic and lovely, then you've got to look at yourself." Lawrence added, "That's the point of this. We were all very grateful to be working on something that was inherently optimistic." Not everyone on the show is glowing with positivity, but this only highlights how nice Ted is. Just look at Roy Kent's (Brett Goldstein) negative attitude at the start of the series, compared to how elated he is when AFC Richmond beats Everton in Season 1, Episode 8. That's all down to Ted's influence.
Interestingly, Bill Lawrence revealed what the "true spirit" of the show was, saying, "Jason and I really connected over the idea of mentors. He made every writer that we met with answer who their mentor was." Also saying "whether it was someone who got them into further education, or who convinced them they could be a writer." Well, that true spirit helped millions feel better in a time when a little positivity and hope goes a long way.