Why Vanessa Ferlito Took Her Role In NCIS: New Orleans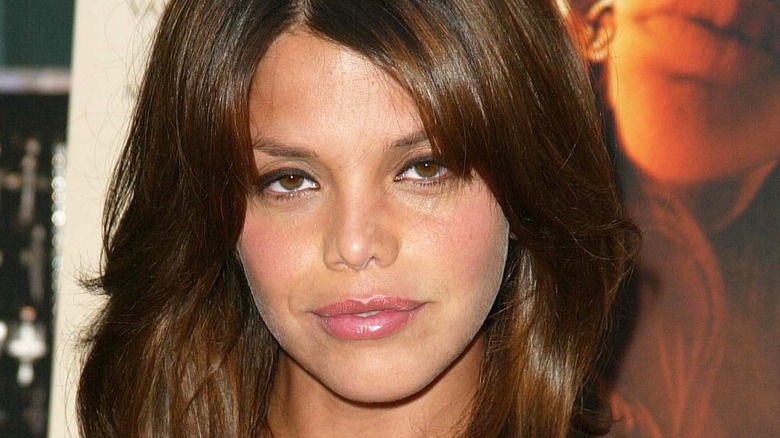 Shutterstock
"NCIS: New Orleans" may have ended after just seven seasons (compared to 18 and counting on NCIS), but the CBS show was still a worthy spin-off within the "NCIS" franchise. While "NCIS: NOLA" polarized some fans for being a bit too similar to the original series, Dwayne Pride's (Scott Bakula) team of agents did manage to stand out as they took on cases within the Big Easy. "NCIS: NOLA" had a rich cast of memorable characters, from coroner Dr. Loretta Wade (CCH Pounder) to the team's computer specialist Patton Plame (Daryl "Chill" Mitchell).
Characters like Wade and Plame were part of the "NCIS: NOLA" team from the start of the series, but some of the best cast members — like Agent Tammy Gregorio, played by Vanessa Ferlito — joined the team a bit later. Gregorio stuck around the team until the series finale, and Ferlito did the role of the former FBI agent justice. This might be because "NCIS: NOLA" was not the first time the actress portrayed law enforcement. From her time on "CSI: NY" to her role as FBI Agent Charlie DeMarco on "Graceland," Ferlito has a penchant for acting in policing roles. That passion for criminal justice might be why she took the role of Gregorio on "NCIS: New Orleans."
Vanessa Ferlito has an intense interest in the FBI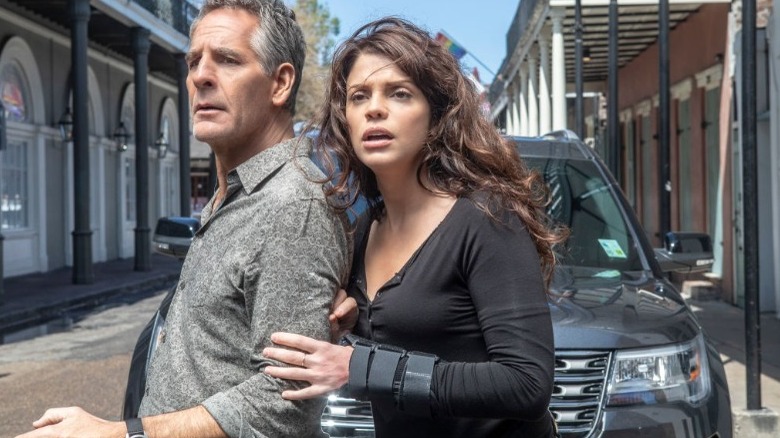 CBS
For some actors, a role is an opportunity to step away from reality temporarily. For others, it could mean challenging their acting chops. For Vanessa Ferlito, a part like that of agent Tammy Gregorio on "NCIS: New Orleans" was a great way to fuel a personal obsession. As Ferlito told in an interview for Parade Magazine, the actress was always interested in the life of federal agents despite not interacting with too many cops as a child in her "tough, Italian neighborhood" in Brooklyn.
"I didn't know many cops growing up, but I do think I would be a good FBI agent in real life," she said. "I'm kind of obsessed. It's to the point where my aunt told me, 'You can get arrested for trying to portray a cop,' because I was like throwing that around a little bit. It's gotten to my head. I don't know how to act. So, I am a little obsessed with that whole life, I don't know why."
A particular moment in Ferlito's childhood could have also influenced why she tends to take on law enforcement roles. In an interview with TV Guide, Ferlito said that her father died of a drug overdose when she was two. She then admitted that a scene in "Graceland" where her FBI agent character gets revenge on a drug pusher was therapeutic. Perhaps if acting hadn't called for her, Ferlito might have really gone into criminal justice.