Does NCIS: New Orleans Actor Daryl Mitchell Actually Use A Wheelchair?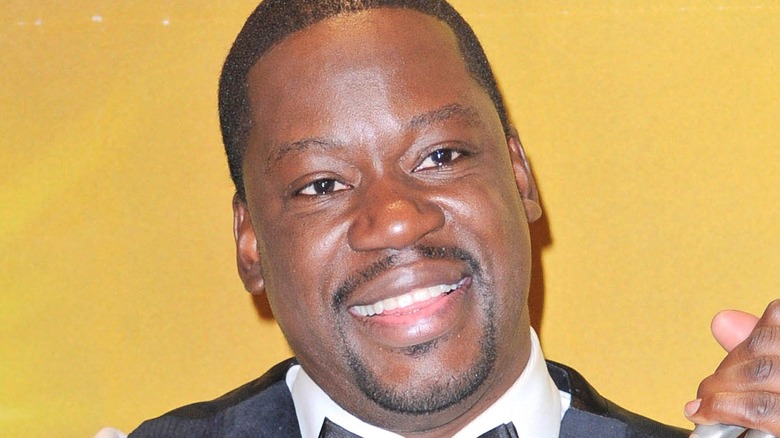 Shutterstock
Although "NCIS: New Orleans" ended earlier this year, with seven seasons and 155 episodes to its credit, the show cemented itself as a worthy spin-off in the "NCIS Universe." New Orleans was an excellent setting for the show, giving fans a view of the Big Easy's unique culture of music and food, mixed with some procedural crime drama. "NCIS: New Orleans" also stood out thanks to its great team. From series lead Special Agent In Charge Dwayne Pride (Scott Bakula) to the team's coroner, Dr. Loretta Wade (CCH Pounder), "NCIS: New Orleans" had no shortage of memorable characters. This also included the team's resident computer specialist, Patton Plame, played by Daryl "Chill" Mitchell.
Becoming a series regular by Season 2, Plame, or "Triple P" as he once nicknamed himself, is the team's crucial member for gathering intel or handling any hacker specialties. Given the numerous times he's helped out his team, Patton has earned that additional "P" for perfection. The character is also always seen in a wheelchair. In the Season 4 episode, "The Accident," fans learned that he uses the wheelchair due to an old auto accident. While disabled roles on TV are vastly underrepresented (via GLAAD) and often played by non-disabled actors (via Ruderman Foundation), Mitchell actually uses a wheelchair in real life.
Daryl Mitchell suffered a motorcycle accident that left him paralyzed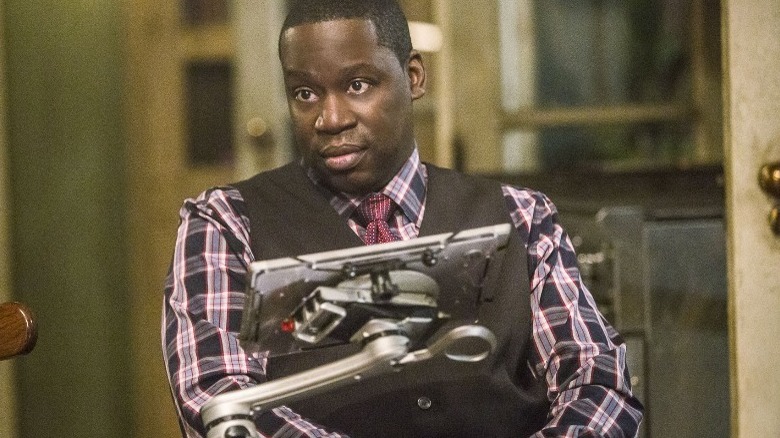 CBS
In a 2015 interview with Fox News, Daryl Mitchell revealed that he requires a wheelchair due to a motorcycle accident. In 2001, Mitchell was traveling in South Carolina on some unfamiliar roads in the dark on his motorcycle.
"I went around a bend, and on the other side, there was gravel and loose pavement, and bam, the bike shot right underneath me. I woke up five days later in the hospital," the actor said.
Despite the accident, Mitchell continued on with his career. Fortunately, as he noted in the Fox News interview, he not only had the encouragement of his wife and children, but some of his friends like Chris Tucker and Denzel Washington told him to continue and work in his career in Hollywood. It's paid off, as Mitchell has remained consistently busy with his roles like that of Patton on "NCIS: New Orleans" and Wendell from "Fear The Walking Dead."
In an interview for Indie Wire, Mitchell also said he understood that his role in "NCIS: New Orleans" would introduce much of his audience to a disabled actor for the first time and he felt honored by this. However, he didn't want to be "the only one that they continue to see." It's that reason the actor uses his voice and platform to advocate for disability rights and to get Hollywood to give disabled actors the same opportunities and respect they do to non-disabled actors.