The Odd Popular Prank Call They Receive On Pawn Stars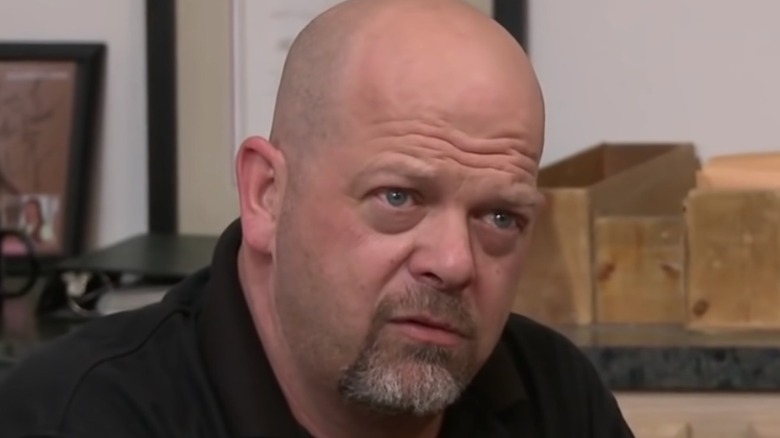 History
"Pawn Stars" has been one of the most popular reality shows since it debuted back in 2009. Throughout its decade-plus run on the History Channel, there have been more than 500 episodes featuring countless rare (and highly coveted) relics coming in and be placed on the countertop of the Gold & Silver Pawn Shop. Rick Harrison and his family have become experts in the pawn business, not only in Las Vegas but around the globe. Their shop is also filled with one-of-a-kind items that draw fans far and wide to visit its doors. 
The Gold & Silver Pawn Shop is a destination for loyal History viewers hoping to get a glimpse at not only the unique items that line its shelves but also the "Pawn Stars" cast in general. Fans of the show have learned to expect the unexpected, as anything can happen in the store on a day-to-day basis. Apparently, that includes the pawnshop's employees receiving a lot of prank calls.
Many pranksters have called the pawnshop asking for a certain classic arcade game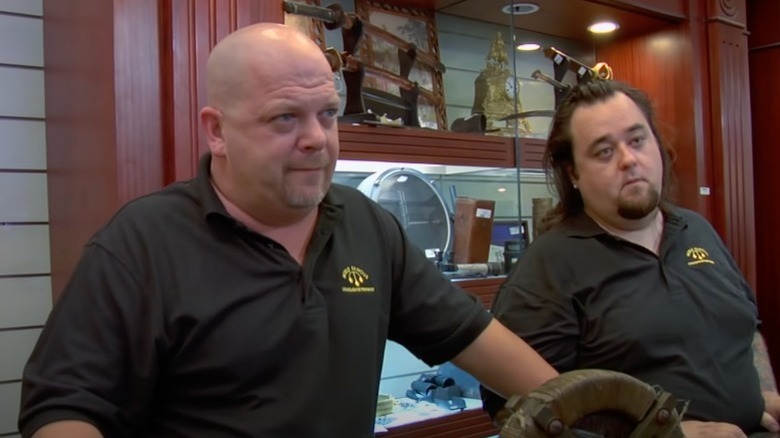 History
According to a list of little-known "Pawn Stars" facts revealed by Eighties Kids, Gold & Silver Pawn has received a whole lot of prank calls throughout the years. However, one particular joke rises above the rest when it comes to what fans are asking for. Apparently, jokesters call the shop to request the 1991 video game "Battletoads." The whole thing started from a long-running prank played by fans of the show on 4chan. 
Back in 2011, 4chan users organized a mass prank to have as many people as possible call the "Pawn Stars" shop to ask employees if they sold "Battletoads," as documented in this Reddit thread. The request allegedly really angered Rick Harrison, who would swear and yell at callers. The pranksters would then record Rick's rants and upload them to YouTube. Additionally, 4chan members created threads to post their interactions with Rick and other shop workers who answered their calls.
In case you didn't know, "Battletoads" has a pretty hilarious backstory itself, via IGN. The game was created to rival the ever-popular "Teenage Mutant Ninja Turtles" series. The battle game featured toads named Rash, Pimple, and Zitz, and it was actually a pretty challenging arcade title. So it's definitely a fitting game to make a good joke about, especially if you're a "Pawn Stars" fan.