The Blooper Reel For Outer Banks Season 2 Has Fans Cracking Up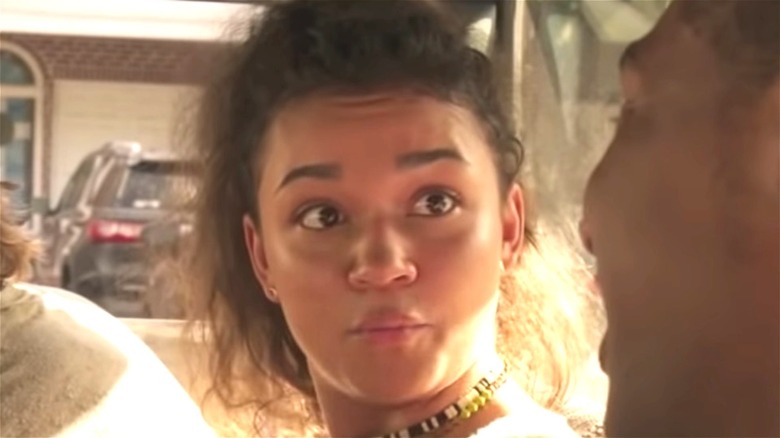 Netflix
Since Season 2 of "Outer Banks" came out on Netflix on July 30, 2021, plenty of people have binge-watched through the entire thing. It's easy to see why considering the show knows how to wrap viewers in with melodrama and cliffhangers galore. This action-adventure show doesn't let up on the tension for a second, up until the final frame of the second season that's bound to have significant ramifications for the rest of the series. 
There's something for everyone in this series. There are the Pogues searching out for the hidden treasure left behind by John B.'s (Chase Stokes) father. They're not the only ones who want those riches, as they run into one antagonist after the next in their quest. However, if you enjoy romance over action, then you'll want to tune in for the hot and heavy chemistry between John B. and Sarah (Madelyn Cline). 
It goes without saying that things remain pretty serious throughout the show's run. You may go quite a while before seeing a character even crack a smile, which is why it's nice to see the actors cut loose a little bit. On August 13, Netflix released a fun, little blooper reel from behind the scenes of "Outer Banks" Season 2, and it's enough to make you almost forget about Sarah's near-death experience.
Take a trip down to the Outer 'Stanks'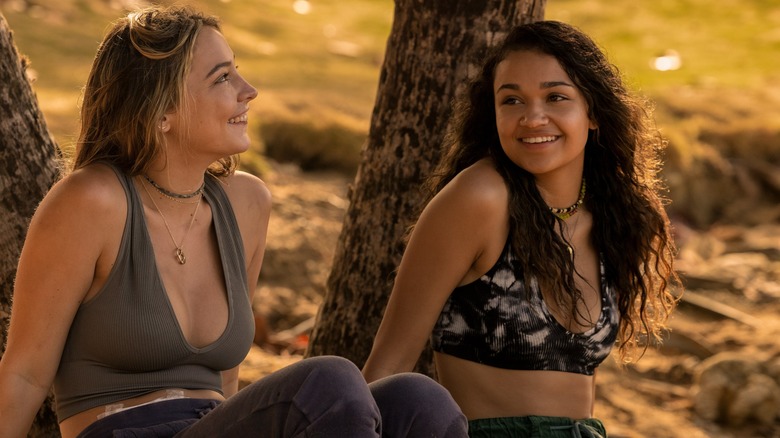 Netflix
From flubbed lines to missed entrances, the Pogues sure do know how to have fun when they aren't running away to save their lives. You can see the entire "Outer Banks" blooper reel on YouTube. There aren't any spoilers found throughout the clips, but it's still recommended to check it out once you're caught up with the series so that you know what was supposed to happen in all of the takes. 
There are numerous scenes of actors goofing off and having fun, but a real highlight of the video is the sequence where we see why all these kids are sweaty all of the time. They have a spritzer bottle readily accessible so that the main actors can quickly douse themselves in the middle of a scene. If it ever seems like an excessive amount of sweat on the show, you try spending some time off the coast of North Carolina. Things get humid quickly.
Fans of the series are just happy to watch their favorite actors have a bit of fun once in a while. One user under the YouTube video wrote, "It's nice seeing [Rafe] and [Ward] smile and laugh once in a while." Of course, the knowledge that these actors can be serious and silly when they need to be only cemented some fans' appreciation for the show, with one person writing, "I love this cast with my whole heart."
These bloopers will have to hold you over for a while. It's going to be a while until "Outer Banks" Season 3 releases on Netflix.