Mara Wilson Would Do A Matilda Sequel Under One Condition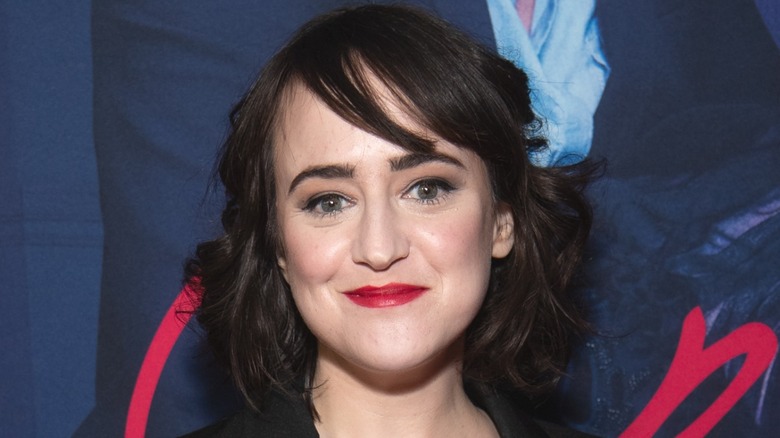 Emma Mcintyre/Getty Images
"Matilda" tends to hold a special place in the hearts of millennials. Anyone who's ever felt like they didn't belong could relate to the story of an extraordinary girl who just wanted to live with a loving family. Matilda's (Mara Wilson) parents are mean, and her principal is atrocious, but she does manage to find a loving home with Miss Honey (Embeth Davidtz) in the end. Suffice to say; it definitely helps when you have magical telekinetic powers allowing you to get revenge on everybody who's ever done you wrong. 
The film has become a '90s classic and seeing how everything from that decade seems to be revived in one manner or another, from "Rugrats" to "Walker, Texas Ranger," it only makes sense to wonder what a follow-up to "Matilda" would look like. A sequel could go in plenty of directions, especially if it were to explore whether Matilda's child inherited the same powers. Fans aren't the only ones who have considered the possibilities, as Mara Wilson recently spoke about whether she would return. Her answer may surprise you.
Mara Wilson would only do a Matilda sequel if Danny DeVito came back, too
TriStar Pictures
It certainly wouldn't be out of the question for "Matilda 2" to emerge in this day and age. Perhaps it could debut on a streaming service for '90s kids to check out. However, there's no way it would be the same if Mara Wilson didn't return to reprise the character she made famous all those years ago.
That was precisely the topic of a recent interview Wilson gave to Entertainment Tonight to commemorate the movie's 25th anniversary. Later in the piece, the reporter brings up how Danny DeVito had said previously that he would be interested in making "Matilda 2" (via NME). Not only did he act in the first film, but he was also the director. So if anyone could make a sequel happen, it would be him, and if DeVito's on-board, then so is Mara Wilson.
She explains, "For a long time, I was very resistant to the idea of a 'Matilda' sequel because I was like, 'Well, the story wraps up so nicely.' You know, maybe there shouldn't be a sequel. But I love working with Danny." Wilson goes on to say that she doesn't act a whole lot these days, but the opportunity to work alongside DeVito again would be enough to bring her back into the spotlight. Another thing that brought her back around to the idea of reprising the magical character was the support from her fans: "I think, especially like in the past few months, like, since I've been doing Cameo and Instagram, just all the messages I get from people who love ['Matilda'], it really does mean a lot."
There you have it. If someone makes a piece of art you like, make sure to let them know.