How Isabela Merced Went From Dora The Explorer To Sweet Girl
This content was paid for by Netflix and created by Looper.
Isabela Merced is one of the shiniest stars in Hollywood. The multi-talented singer-actress has steadily become one of the most in-demand actors on the silver screen, and she's been tearing it up on the music scene as well. Is there anything she can't do? Play in a thriller, you say? Well, guess again.
For her next big role, Merced stars alongside Jason Momoa in the drama-thriller "Sweet Girl," a film about a man who seeks justice after his wife is denied a potentially life-saving treatment. Making things even more complicated, he soon has to fight for his daughter's life as well. "Sweet Girl" gives Merced a chance to show off some new skills, including gloving up for a fight as she refuses to let her dad face their new foes alone. So to celebrate Merced's already extraordinary career, here's a look back at her journey from a child star sensation to a marquee talent.
A star from the start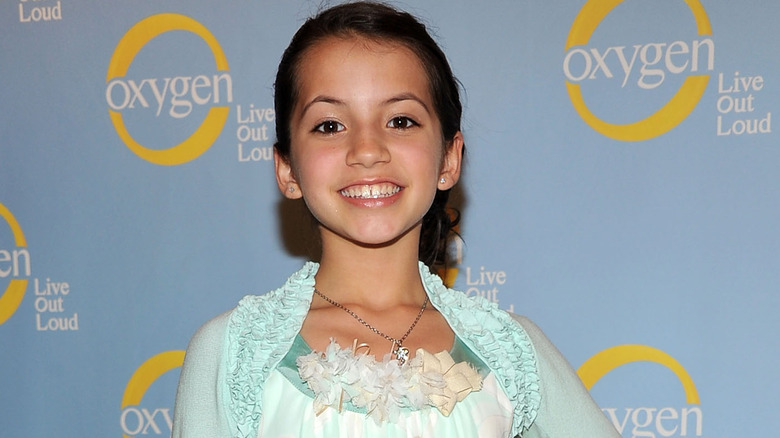 Theo Wargo/oxygen/Getty Images
Merced knew she wanted to become an entertainer very early on in life, especially after enjoying a role in a local production of "The Wizard of Oz" when she was a child growing up in Cleveland, Ohio. The actress told Latina, "I knew that I wanted to be an actor when I first stepped out onto stage. ... I saw all the people's faces and they were all so happy and I was like, 'I know this is what I want to do.'"
Inspired by Hollywood icons like Judy Garland and Shirley Temple, each of whom also achieved successes at a tender age, Merced enjoyed an auspicious start — she nabbed a role in the Broadway production of "Evita" when she was just 10 years old. Soon after, she made her movie debut in the 2013 family drama "The House That Jack Built" and earned a recurring role in the NBC comedy series "Growing Up Fisher." And from there, the hits kept coming, as she voiced the character Kate in the animated series "Dora and Friends: Into the City!" before landing a lead role as CJ Martin in the Nickelodeon series "100 Things to Do Before High School." As if all of that weren't impressive enough, she also released her first music album, "Stopping Time," when she was just 14 and got accepted to college soon after.
Upon revealing the news of her school admission, Merced wrote that she "cherished" the opportunity to get her degree while chasing her dream of acting and added, "I really hope all of you realize how important it is to be smart rather than a movie star." Merced's commitment to education is undoubtedly one of the reasons she's made so many savvy career choices already.
A true movie star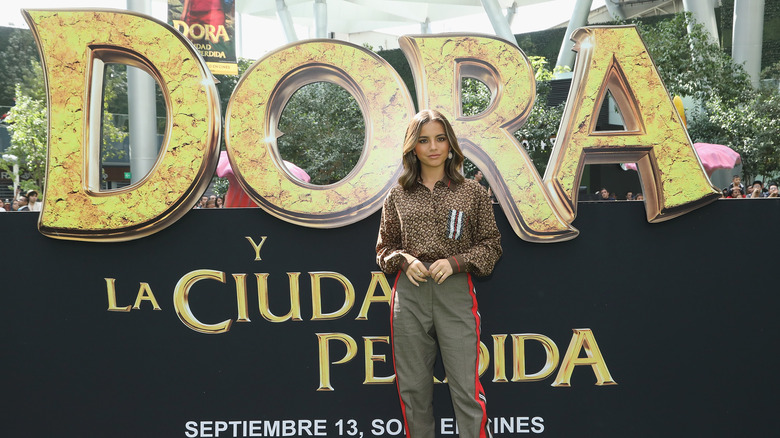 Victor Chavez/Getty Images
After becoming a staple of the Nickelodeon Originals scene, Merced began breaking into blockbusters by earning roles as the street smart survivor Izabella in the 2017 film "Transformers: The Last Knight" and as Isabel Reyes, the kidnapped daughter of a criminal kingpin in the 2018 thriller "Sicario: Day of the Soldado."
She went on to star as Lizzy, one of three siblings who struggle to adapt to their new foster parents, in the 2018 family dramedy "Instant Family." And then she really took the lead, starring as Dora in the 2019 live-action movie "Dora and the Lost City of Gold."
For Merced, the opportunity to portray the character was exciting, not just because the character was "multidimensional" and filled with knowledge about the jungle but also because Merced regarded her as "kind of a superhero." Plus, the film gave her an opportunity to both film and showcase some of the beauty of her maternal family's homeland in Peru, and she even relied on her relatives who live in the country to help her perfect her Quechua pronunciations for the film.
After starring in the "Dora" movie, Merced continued to rack up impressive credits, starring in the 2019 romantic comedy film "Let It Snow" and voicing the character of Lucky Prescott in the 2021 family adventure "Spirit Untamed." She also continued to impress with her musical work, debuting her celebrated EP "The Better Half of Me" in 2020.
A promising future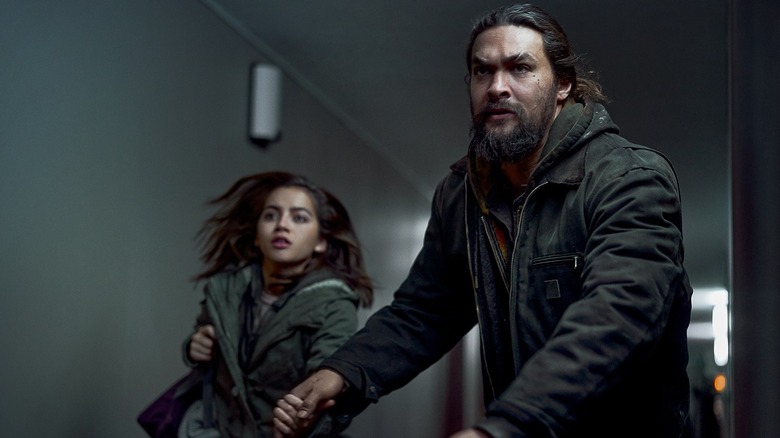 Clay Enos/Netflix
Of course, the road wasn't always easy for Merced. Since her mother is Peruvian, she grew up in a Spanish-language home and initially struggled to learn English as her second language. Eventually, though, she caught on, and her bilingual speaking skills served her well in creating hit songs like her 2019 bop "Papi," and she really embraced her identity as a Latina star.
Merced chose to honor her Peruvian heritage by changing her last name from Moner to Merced, after her late grandmother, in 2019. And now that Merced has achieved so much in her screen and music career, she wants to help pave the way for more Latinx actors to succeed. She told Time, "Now I have the freedom to be able to choose my projects. Not only that but I'm starting to produce my own projects with amazing people who also believe in inclusive casting. I'm hoping one day I can be in charge of all my projects and call the shots and choose representation."
After her riveting performance as Rachel in "Sweet Girl," fans will soon get to see Merced starring in the upcoming reimagination of "Father of the Bride," and she has also recently been cast as Juliet in a new adaptation of "Romeo and Juliet."