The Walking Dead's Norman Reedus Opens Up About The Show's Surreal Ending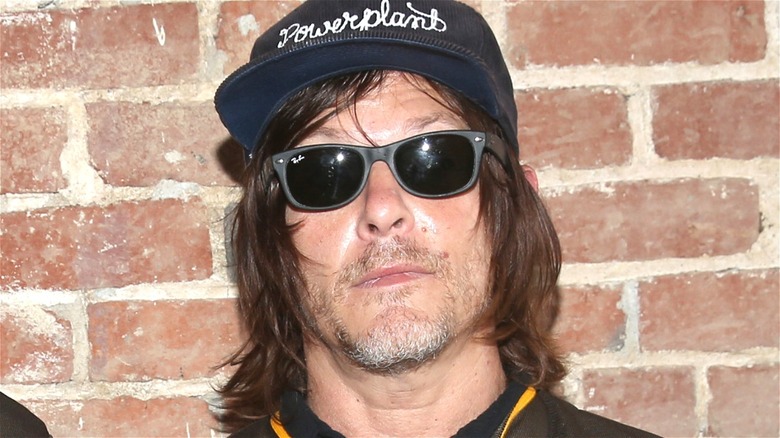 Jesse Grant/Getty Images for AMC
Daryl Dixon, one of the last remaining characters from Season 1 of "The Walking Dead," has undergone a major transformation since his first appearance on the AMC show. From a tough-talking biker with pent-up anger to a (mostly) level-headed leader in the group of survivors, the character portrayed by Norman Reedus has been a fan-favorite from the start.
Now, after more than a decade, "The Walking Dead" is coming to an end with Season 11. While a spin-off about Daryl and his best friend Carol Peletier (Melissa McBride) is set for 2023, the end of the original zombie apocalypse series is still emotional for the cast, crew, and fans alike. Reedus told Insider that he was surprised when he found out the show was ending.
"I kind of have an idea of where we're going, but I don't know what it's going to look like at the end," he said during the interview. He may not know how the series is ending, but he does have a few things to say about "The Walking Dead" being over.
The legacy of The Walking Dead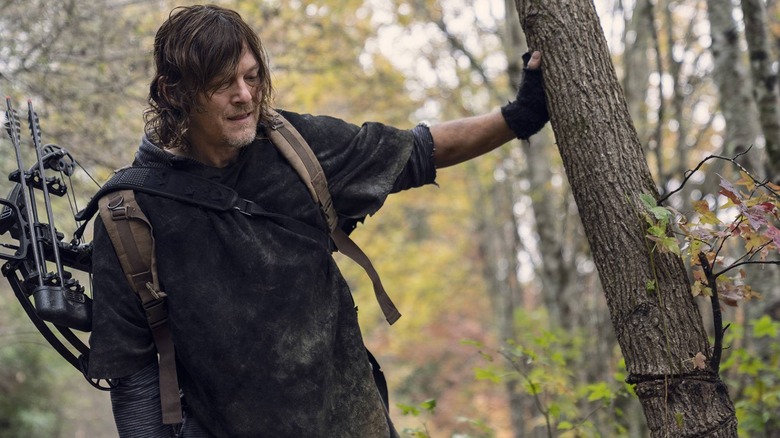 AMC
In an interview with Sky News, Reedus said that he's "trying not to think about" the show coming to an end. "It's been such a big part of my life," he said, mentioning his move to Georgia, where the show is filmed.
He said it was "surreal" that the show was going to be over. He credits its success to the relationships between the characters. "They are kind of all part of the conversation, and I think that sort of teamwork is what makes them care about each other, what makes the audience care about them," he told Sky News. "I think really it's those ​​relationships — we're kind of the glue that kept the show together."
Reedus told Insider that his portrayal of Dixon, who opens up to the group about his abusive upbringing, has resonated with fans with similar backgrounds. He said that he hopes the show will be remembered for its "found family" themes.
"The idea of finding your own family and making your own family — finding your tribe — and working together to overcome obstacles has been a huge part of the show," he said. "I'm sure that will continue on with the rest of the season."