TWD's Norman Reedus Teases A New Look For The Daryl And Carol Spinoff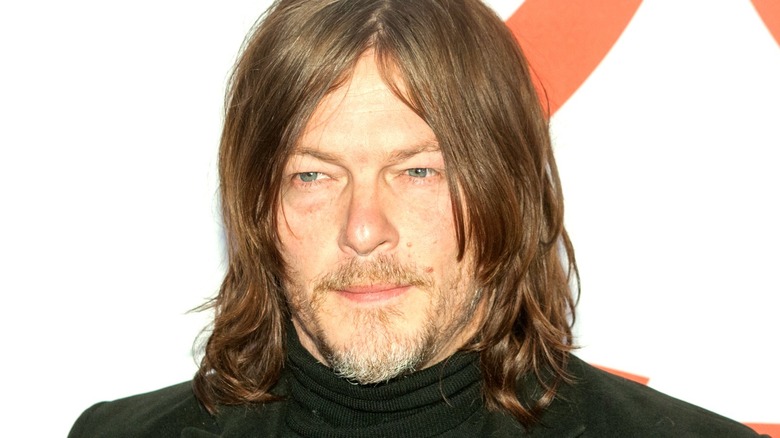 Shutterstock
AMC's "The Walking Dead" might be shambling to its conclusion after the upcoming Season 11 — which just saw its first full-length trailer released, by the way — but the story is far from finished, at least where Daryl Dixon (Norman Reedus) and Carol Peletier (Melissa McBride) are concerned. While the flagship show will be ending in late 2022, AMC has greenlit a spinoff series centered on the two fan-favorite characters.
The Daryl-Carol spinoff won't be airing until fall 2023 at the earliest. But in an interview with the "Walking Dead" cast for Comic-Con@Home about the upcoming 11th season, which was posted on IMDb, Reedus was also asked to give an update on the show. Admittedly, he wasn't able to share many concrete details about the project. But what he did say should make fans excited for Daryl and Carol's adventures to continue.
Here's what Reedus said about the Daryl-Carol spinoff. 
Based on Reedus' comments, Daryl-Carol stans should be pleased with the spinoff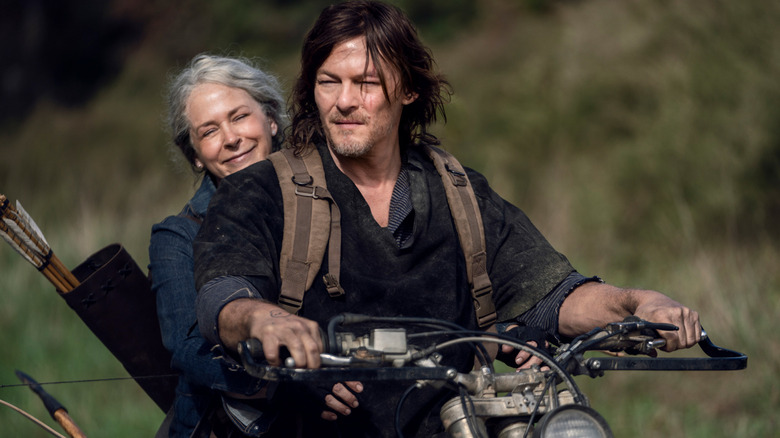 AMC
When a fan on Twitter asked Reedus to spill the beans about the upcoming project, he said (via IMDb), "I can't tell you a whole lot about the spinoff. I can tell you that it won't look anything like 'The Walking Dead.'" Reedus went on to clarify, "It won't look like an episode of 'Walking Dead' with just Daryl and Carol, it'll be completely different."
That's obviously not much in the way of description, but it does start to give the spinoff series some shape. Daryl and Carol are two of the longest-surviving characters on the show as part of the original Atlanta group. Reedus' comments seem to indicate that the duo won't be striking off on their own to survive the walker-pocalypse, but possibly will be teaming up with a whole new group of survivors.
It's also likely that the show will involve another time jump that places it even further ahead in time. As we've seen on "The Walking Dead," time jumps can lead to big changes in the world of the show — for example, bands of survivors have been coalescing into massive networks with tens of thousands of members, like The Coalition.
But no matter what the show looks like, it will still be all about Daryl and Carol. When AMC first greenlit the spinoff, Reedus said, "I love the way these characters interact and relate to each other on so many levels and can't wait to see where their ride goes from here." And for fans who fell in love with Daryl and Carol way back in Season 1 of "The Walking Dead," that's great to hear.