Sabrina Bryan From Cheetah Girls Is Unrecognizable Now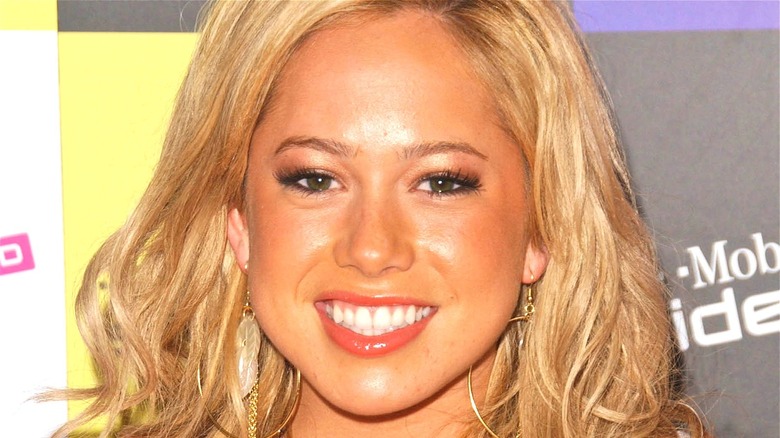 Shutterstock
If you were a young girl in the early 2000s or just a fan of the Disney Channel, you probably caught the Disney Channel Original Movies (DCOM) adaptation of "The Cheetah Girls" books by Deborah Gregory back in 2003. It starred a talented multicultural cast as an aspiring pop girl group at a New York City high school. "The Cheetah Girls" marketing highlighted Disney Channel breakout star Raven-Symoné as Galleria, along with former 3LW singers Adrienne Bailon as Chanel and Kiely Williams as Aqua. The fourth member of the group was foster child Dorinda, played by Sabrina Bryan. 
The actor, singer, and dancer was a relative unknown at the time, but soon became an integral part of the real-life singing group that came out of the three "Cheetah Girls" movies. Later, she became associated with "Dancing with the Stars," competing in the reality show's fifth season in 2007 –and being shockingly eliminated in Week 6 despite being a frontrunner. She later became an E! News and ABC backstage co-host/correspondent covering several seasons of the show. Bryan also participated in the all-star 15th season in 2012 but was eliminated early again despite her high scores. 
It's been a while since Bryan was in the spotlight, but she's active on social media so it's not hard to figure out what she's up to. She's in a very different place in her life now, though, which makes her almost unrecognizable from the teen she was during her "Cheetah Girls" years.
Bryan was diagnosed with Bell's Palsy in 2020
The former Disney Channel star appears to have been focusing on her family for the past few years. Bryan married Jordan Lundberg in 2018 at a Las Vegas ceremony in which fellow Cheetah Girl Kiely Williams was a co-matron of honor (via People). Then, on August 31, 2020, she had her first daughter, Comillia Monroe Lundberg (via her Instagram). 
However, when she was pregnant, she was diagnosed with Bell's Palsy, a generally temporary condition that results in weakness in your facial muscles, including the eyes. According to the Mayo Clinic, the exact causes of Bell's Palsy are unknown. In a video interview with People, Bryan linked the disease to anxiety and "overwhelming feelings," along with the physical stress of being pregnant.
To add to her family's health concerns, her child (referred to as Monroe) was admitted to the hospital and diagnosed with meningitis two weeks after birth. ET Canada reported that the child had to endure a spinal tap and was in danger of developing permanent brain damage as she fought the disease over the course of 14 days. "That was the scariest part," Bryan told ET Canada. "You think of all the things she could miss out on by her brain being affected." Fortunately, the child recovered in time for Bryan and her new family to have a healthy holiday season in 2020. 
Today, the 36-year-old actress/dancer is still seemingly focused on life as a mom. She hasn't announced any upcoming professional projects and has mostly been posting about outings with her daughter, including one recent family trip to Disneyland. Think that cute baby girl has any cheetah prints in her closet?