The Only AHS Star Fans Agree Is Even More Iconic Than Evan Peters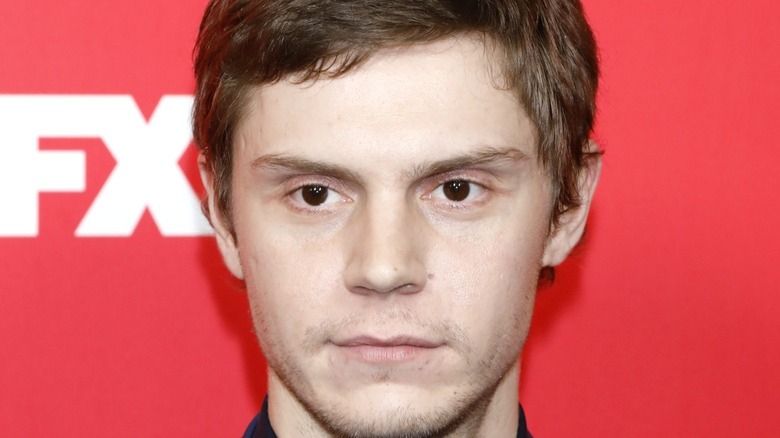 Shutterstock
"American Horror Story" has been sending chills down the spines of its viewers since its debut on FX in 2011. The anthology horror series, created by Ryan Murphy and Brad Falchuk, has tackled different themes every season, while also propelling its cast into major A-list actors. Many of the "AHS" stars appear on multiple seasons of the show, often playing different roles every season. 
Particularly, AHS has launched actors such as Evan Peters into mainstream stardom. He has appeared in eight out of nine seasons, with 2019's "AHS: 1984" being the only exception, and has become one of the de facto faces of the series. Peters has also been nominated for several awards for his versatile work on the show.
Peters has played many diverse roles on "AHS," including a teenage ghost, a serial killer, a cult leader, a hairdresser, a nuclear scientist, and many more. It's clear from his work on the series, outside of his other projects, that he has the ability to easily pivot from character to character every year. And it also makes sense why he took 2019 off after giving so much physically and mentally to "AHS" over the years. But which "AHS" star stands out as being even more iconic than Peters has been?
Fans debate over Sarah Paulson and Evan Peters' AHS fame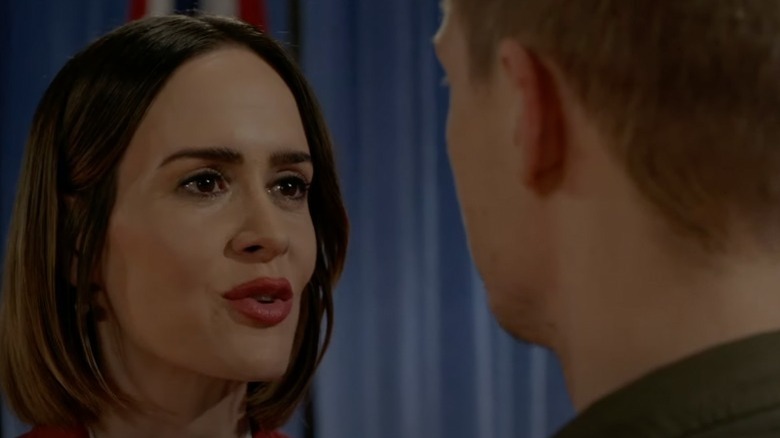 FX
While Evan Peters is clearly a fan favorite on "American Horror Story," a fan poll on Reddit sought to find out which series mainstay is the most iconic — him or Sarah Paulson. In the end, Paulson — who has also starred in all "AHS" seasons except "1984" — received just a little over 50 more votes than Peters, making her the unofficial icon of "AHS." But from the chatter in the comments, it was clearly tough for fans to pick just one of them to be on top as they're arguably the ultimate duo. Even though they both have extensive work in other film and TV projects, they will always be synonymous with making "AHS" such a massive spooky success. 
After their Season 9 hiatus, both Paulson and Peters will be returning for the 10th season of "AHS" titled "Double Feature." The season is set to premiere on August 25 and will be split into two parts. FX will start with "Red Tide," which takes place "by the sea," according to Ryan Murphy (via The Wrap). The episode will be followed by "Death Valley," which takes place "by the sand." Little is known about the characters Paulson and Peters will play, aside from the fact that Paulson's character goes by the name of TB Karen and had quite the appearance in the trailer. However, no matter what characters they play, the pair is sure to steal the show.