The Amazing MCU Advice Ryan Coogler Gave To Shang-Chi Director Destin Daniel Cretton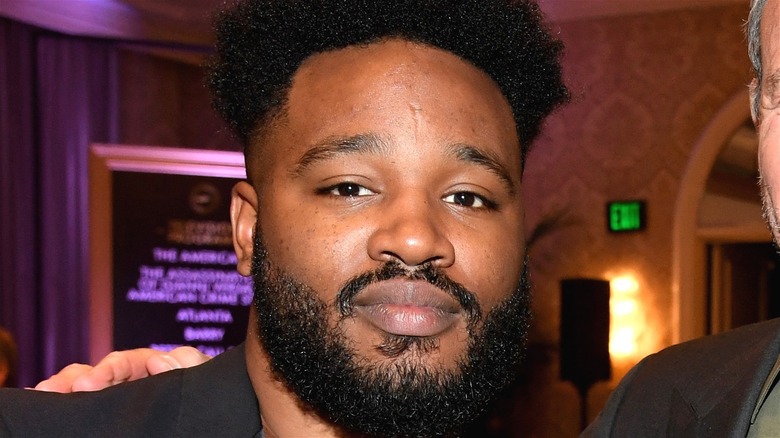 Frazer Harrison/Getty Images for AFI
"Shang-Chi and the Legend of the Ten Rings" doesn't premiere for a couple more weeks, but based on what the critics are already saying, it should be a strong addition to both Marvel's Phase 4 as well as the MCU overall. According to the professional film watchers, "Shang-Chi" is a great superhero movie that's distinct from every other Marvel movie that's come before it. The story follows a relatively unfamiliar figure from the Marvel canon, Shang-Chi (Simu Liu). He's the son of The Mandarin, trained from childhood to be a super-powered martial arts assassin. But when the movie begins, Shang-Chi just wants to live a normal life in San Francisco. It's the most martial arts-infused Marvel film to date, and a groundbreaking movie in terms of Asian and Asian-American representation in Hollywood. 
The likely success of "Shang-Chi and the Legend of the Ten Rings" is certainly great news for its director, Destin Daniel Cretton, but it was far from a sure thing that Cretton would even take the job. Before "Shang-Chi," Cretton was primarily known for making thought-provoking dramas, like the 2017 family drama "The Glass Castle" and the 2019 courtroom drama "Just Mercy." According to Cretton, he was initially reluctant to take on a superhero movie. But a little advice from "Black Panther" director Ryan Coogler convinced him to take the job.
Shang-Chi and the Legend of the Ten Rings might have a different director if it weren't for Ryan Coogler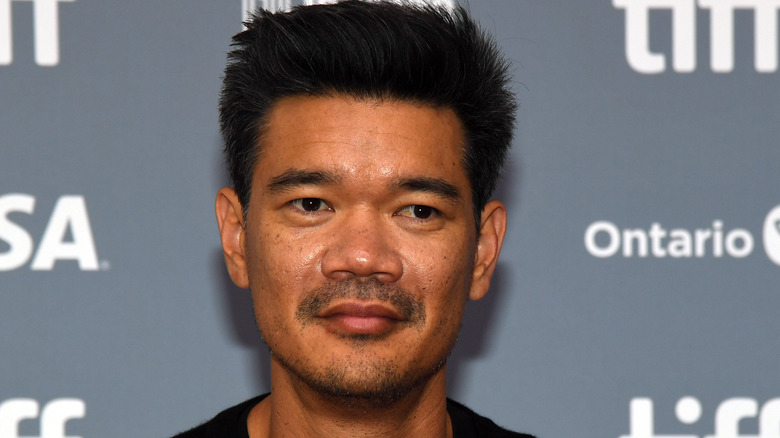 Kevin Winter/Getty Images
Destin Daniel Cretton discussed Ryan Coogler's influence in a virtual press event for "Shang-Chi and the Legend of the Ten Rings" on August 19, 2021 (via ComicBook.com). According to Cretton, the thought of directing a big-budget Marvel movie used to be so intimidating that he never seriously considered it. "I was scared of stepping into a big studio movie like this and scared of what it might do [to] me and the pressure. Will I cave? I had a lot of fears," Destin said. The announcement that Marvel would be bringing Shang-Chi to the big screen changed his mind enough to take a meeting with Marvel president Kevin Feige. But at the meeting, Cretton still told Feige that directing a Marvel film wasn't his longtime goal.
Later, when Cretton sought advice from Ryan Coogler, Coogler was honest about the challenge of directing a movie with huge expectations. Cretton recalled, "The thing that [Coogler] said to me which really eased my mind was, 'The pressure is hard. It'll be the hardest thing you've done up to this point but none of that pressure, none of those complications come from the people you're working with.'"
Cretton took Coogler's advice. Remembering his experience directing "Shang-Chi," Cretton said, "There is no fear based mentality in this studio that really has allowed us top take risks and chances and explore that same fearless exploration with everybody involved in this film ... and I think that's a huge reason the movie turned out the way that it did."
"Shang-Chi and the Legend of the Ten Rings" premieres Sept. 3, 2021.