Get Your First Look At The Pen15 Animated Special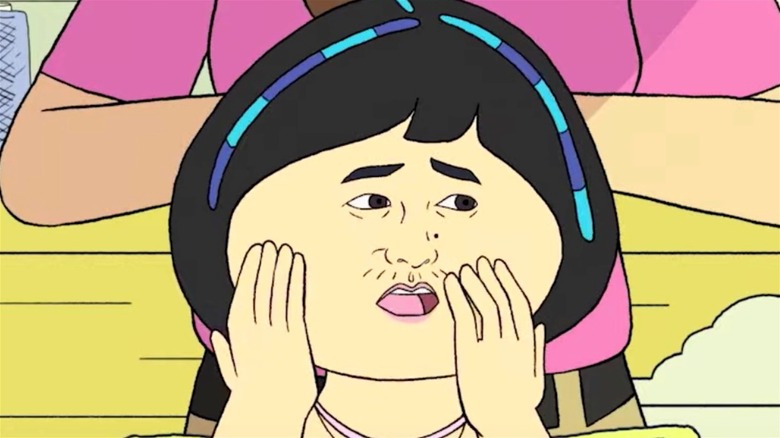 Hulu
Who would've thought that reflecting on the awkward nuances of middle school life could be so endearing? From AIM romances and denim tankinis to friendship woes and family trouble, the Hulu comedy series "Pen15" captures the highs and lows of coming of age in the aughts.
While the release date for the second half of Season 2 is still unknown, a unique special will be out on August 27. "Jacuzzi" is an animated episode that will follow Maya Ishii-Peters (Maya Erskine) and Anna Kone (Anna Konkle) on a family vacation to Florida directly after their play's cast party. The sky is the limit for the uncool best friends on this trip, but reality quickly sets in when they realize it's not all soaking in the sun and meeting new people.
"The basic premise was going on vacation in Florida, and it never really being what you thought it was going to be," Konkle told Vanity Fair.
With the premiere just over a week away, the first look at "Jacuzzi" hints at what's to come in the new episodes of "Pen15."
Pen15 takes an animated adventure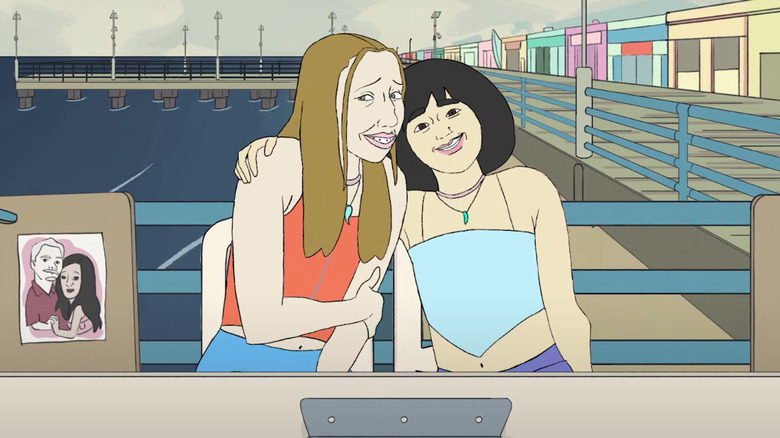 Hulu
"Jacuzzi" will start like any episode of "Pen15," but as the road trip begins, the style shifts from live-action to animated. The new trailer shows the girls as exaggerated cartoon characters, making faces into a camcorder, doing The Worm, and sitting for an unflattering boardwalk caricature.
"No one is letting us start our good time!" animated Anna protests, upset that their vacation never quite picks up. The dynamic duo finds boys to flirt with — maybe even, like, marry. Their giggling flirt-fest seems to start in the jacuzzi, and given the episode's title, it's assumed that steamy hotel amenity may play a significant role.
Konkle told Vanity Fair that they decided to animate the episode given the complications of shooting during COVID-19, a choice that allowed them to push their creative boundaries with the special. As earnest as it is ironic, "Pen15" strikes a balance between embracing its heartwarming friendships and being honest about the growing pains everyone goes through at that age. The upcoming episodes, according to Konkle, will explore "adult subjects" like death but will keep in line with the show's signature "bizarre kind of humor" (via Vanity Fair).
"Jacuzzi" will be available on Hulu on Friday, August 27.