Hulu Just Dropped The Weirdest News For Pen15 Fans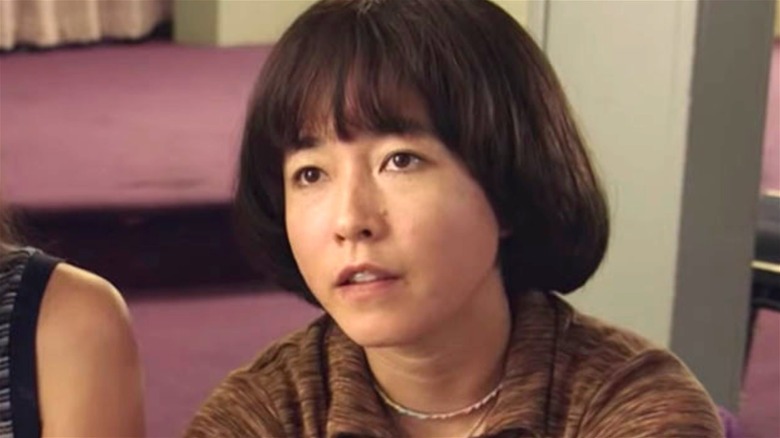 Hulu
For such a surreal series that marches to the beat of its own drum, Hulu's "Pen15" has managed to catch on in the zeitgeist in a big way. It has a dedicated following of fans who sing the show's praises incessantly on social media, and it managed to find an audience with awards shows. The most recent season received four nominations for the 2021 Emmys, including one for Outstanding Comedy Series. As everyone waits patiently for the second half of "Pen15" Season 2 to debut, Hulu has released some exciting news to give viewers more "Pen15" sooner rather than later.
Vanity Fair has revealed that an animated special based on the series, titled "Jacuzzi," will come to the streaming service on August 27, 2021. The crew behind the show, including creators Anna Konkle and Maya Erskine, had always planned on doing a special episode centered on the main characters going on a trip to Florida. However, after the COVID-19 pandemic shut down film productions, they had to go down a different route. What's materialized is bound to be a surreal journey fans have come to expect out of the tragicomedy series. 
Maya Erskine and Anna Konkle drew from their own experiences to make 'Jacuzzi'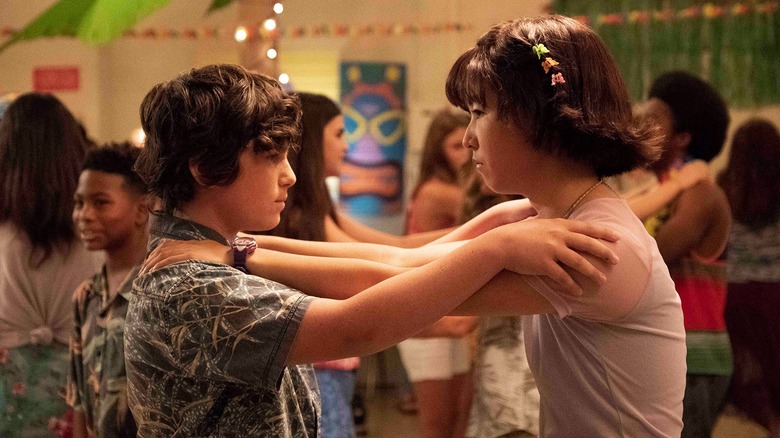 Hulu
"Jacuzzi" will take place immediately following the midseason finale of "Pen15" Season 2, with the central girls — Maya (Erskine) and Anna (Konkle) — going on a family vacation together to Florida. Despite being animated with plenty of surrealism thrown in for good measure, the special is based on real-life experiences both of the actresses (and surely plenty of viewers at home) have gone through. As Konkle told Vanity Fair, "For me, [going to Florida] was staying at these economical — whatever my parents would call them — hotels and waiting for the fun to start and being like ... it's never going to start."
The locale of sunny Florida and heading to the beach in bathing suits will undoubtedly lead to plenty of awkward moments throughout the special, as anyone who's ever felt insecure in their body while going to the beach can attest. Konkle tells Vanity Fair that the special will utilize a camcorder framing device, with Maya filming everything they do in the Sunshine State. This also came from Konkle's past, as she states, "My dad was really f***ing annoying with his camcorder. I have all this footage ... He would just video every mundane thing, and I hated it! He really embarrassed me." The camcorder idea was part of the original live-action concept to utilize a smaller crew, but they brought it over even when the special moved into animation.
The special will be must-watch television for all fans of "Pen15," and Konkle goes on to say how it will lead into the back half of Season 2's episodes, dealing with more adult subject matter. If you've enjoyed what "Pen15" has offered so far, it sounds like "Jacuzzi" won't disappoint.