Young Royals Season 2 - What We Know So Far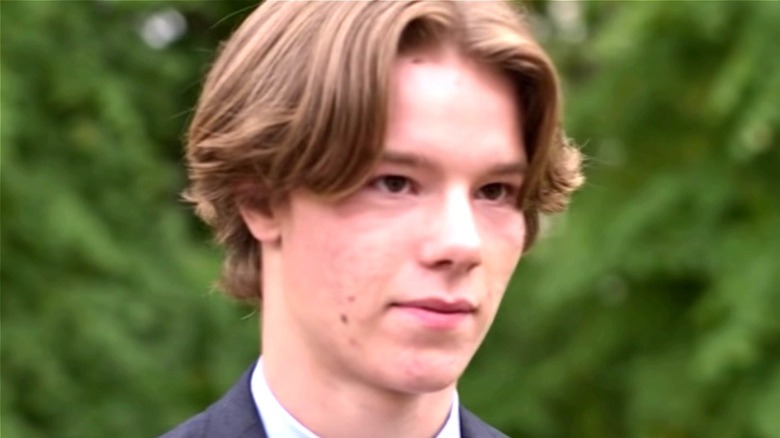 Netflix
Netflix Original "Young Royals" combines the royal intrigue of "The Crown" with classic teen melodrama, and the result has gotten considerable buzz since it was released on July 1. There have been few reviews of the series, likely because international productions are sometimes seen as uncommercial in the States, but Joyce Slaton of Common Sense Media heavily praised the show: "Naturalistic and gripping, this Swedish import transcends the cliché it could have been and becomes something more unusual: a teen drama that actually feels like it could be telling a true story."
The six-episode first season certainly set things up for a continuation of the story, but is Netflix interested in a sophomore season of "Young Royals?" So far, the show hasn't been renewed, but there's been enough interest that the service seems likely to bring it back.
Here's everything we know so far about "Young Royals" Season 2, including the release date, cast, and the storylines.
What's the release date for Young Royals Season 2?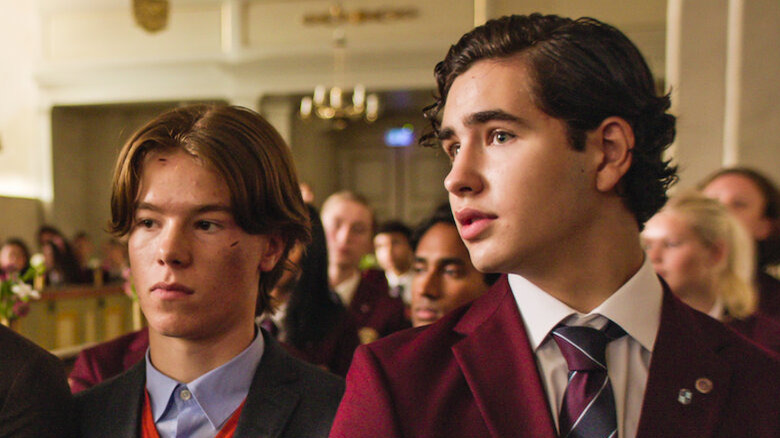 Netflix
The first season of "Young Royals" was just released in July, so unfortunately it could take a little while for the second season to be ready for viewing consumption. There's also been no word yet about a pickup for Season 2, so that may delay things as well.
It takes about a year or so for a television show in this day and age to be written, shot, edited, promoted, and finally released. Assuming there are no delays in production thanks to the COVID-19 pandemic, fans could see a second season of "Young Royals" most likely in summer 2022.
However, shows have a tendency now to take longer breaks between seasons as well, meaning "Young Royals" could take some more time to get made if schedules work out that way. At worst, "Young Royals" could come back in summer 2023. Hopefully, Wilhelm, Simon, and August will return to Netflix sooner than two years from now.
Who's in the cast of Young Royals Season 2?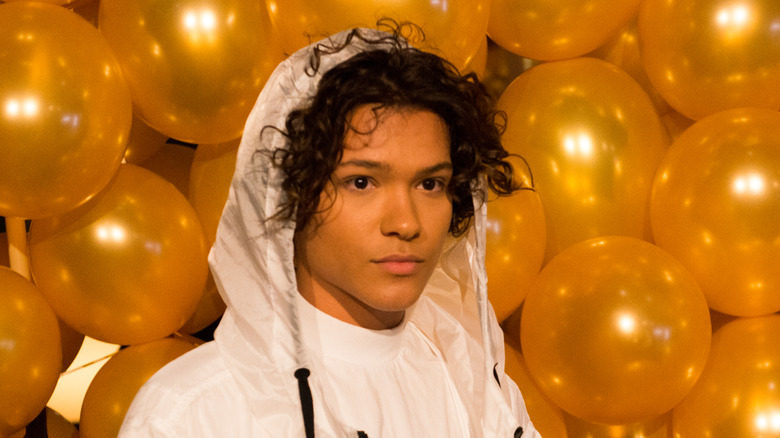 Julia Reinhart/Getty Images
Presumably, most of the regular cast of "Young Royals" would return for a second season of the teen drama. The show has been praised by critics for age-accurate casting and not casting older, traditionally good looking actors: "What's unexpected (and refreshing) is seeing so many real-life teenagers on-screen" (Radio Times).
This would include lead actor Edvin Ryding as Prince Wilhelm; popstar Omar Rudberg as Simon Eriksson; Malte Gårdinger as August af Arnas, Wilhelm's second cousin; Frida Argento as Sara Eriksson; Nikita Uggla as Felice Ehrencrona; Pernilla August as Queen Kristina of Sweden, the mother of Wilhelm and Erik; and Ingela Olsson as Hillerska Headmistress Anette Lilja, the head of the boarding school.
Presumably, however, Ivar Forsling as Prince Erik, the Crown Prince and Wilhelm's brother, won't return as he tragically died in the first season. If he does, it won't be as a regular character but most likely in flashbacks or appearing to other characters in different ways.
What's the plot of Young Royals Season 2?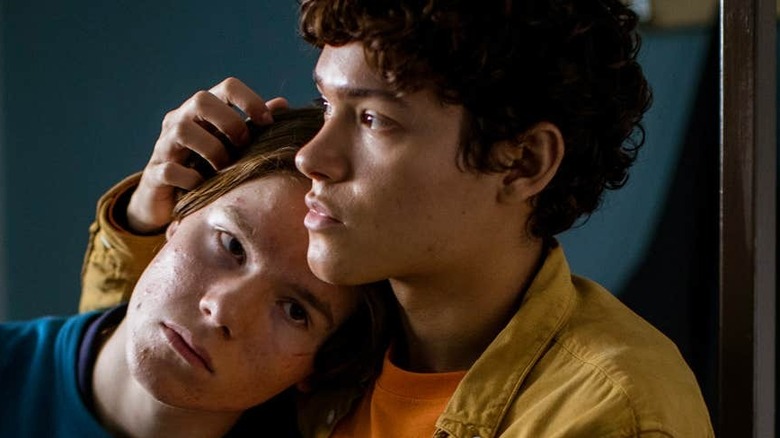 Netflix
The young royal of the title is Prince Wilhelm of Sweden (Edvin Ryding), a teenage monarch whose tendency to get in trouble, including going viral in a fistfight, gets him unwillingly sent to boarding school. The prince, nicknamed "Wille," has to navigate the new surroundings while simultaneously dealing with royal duties and, to his surprise, falling for his classmate Simon (Omar Rudberg).
We can assume that the second season will involve continued emotional fallout from the events of Season 1, including Crown Prince Erik's death and Wilhelm and Simon splitting up in the wake of their sex tape getting leaked. Though Wille, like Audrey Hepburn in "Roman Holiday," chose duty over love this season, that may change if the pair still have feelings for each other.
There'll also certainly be more plot next season because of Erik's demise, as Wilhelm is now the heir to the throne, causing his royal responsibilities to be an even greater part of his life. We'll find out what happens to Wilhelm and the rest of the cast when Season 2 hopefully returns soon.