The Suicide Squad's Mikaela Hoover Reveals Her Surprising Encounter With John Cena - Exclusive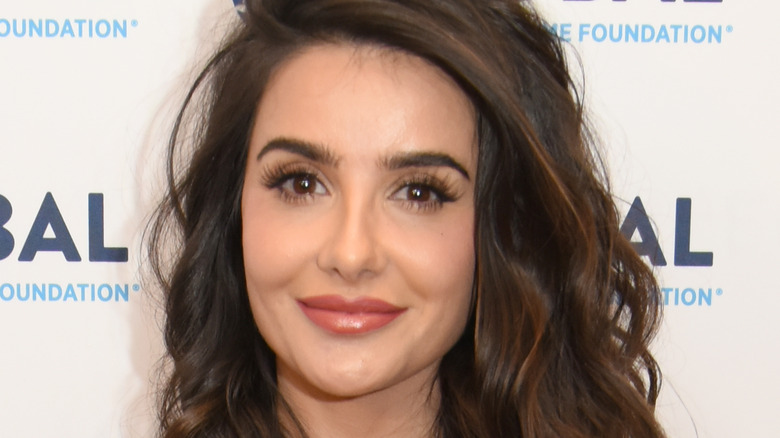 Tom Cooper/Getty Images
There are big stars in terms of box office status, and there are big stars who are huge physically. And lucky for Mikaela Hoover, the James Gunn acting favorite got to know a star who meets both criteria while working on the DC supervillain movie "The Suicide Squad."
Playing in theaters and streaming exclusively on HBO Max, "The Suicide Squad" stars Margot Robbie, Idris Elba, John Cena, David Dastmalchian, and Daniela Melchior as a group of supervillains-slash-antiheroes led by Colonel Rick Flag (Joel Kinnaman) on a deadly mission to the Latin American island of Corto Maltese. Hidden in a fortress on the island is a tower that houses Project Starfish — a monstrous alien who threatens to devastate the world if it's unleashed — and the Suicide Squad, aka Task Force X, must find a way to stop it.
Hoover plays Camila, the assistant to Major General Mateo Suárez (Joaquín Cosío), a brutal military dictator on Corto Maltese tasked with securing the facility containing Project Starfish. However, the starfish-shaped monster at the center of the project — dubbed "Starro the Conqueror" — wasn't the only beast in "The Suicide Squad," as Hoover found out. The other one was wearing a Peacemaker uniform.
John Cena's arms are how big?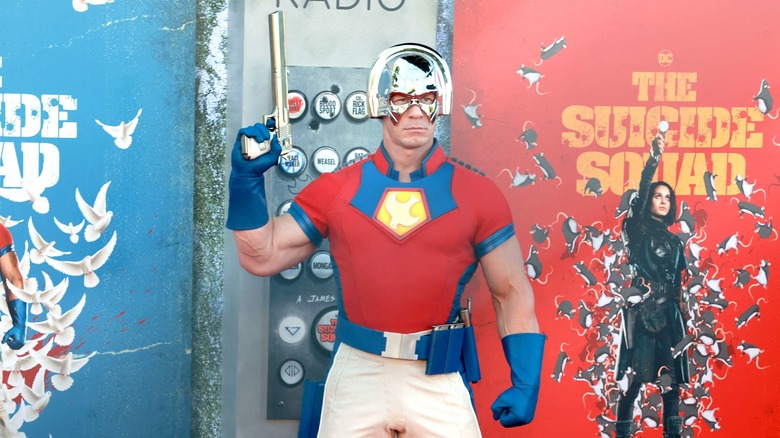 Matt Winkelmeyer/Getty Images
A superstar WWE wrestler-turned-actor, John Cena generally brings an incredible amount of physicality to his roles, thanks to his imposing — and very buff — 6-foot, 1-inch frame. Thinking back to the first time she met Cena while working on "The Suicide Squad" in Atlanta, the 4-foot, 11.5-inch Mikaela Hoover admitted that she was dumbfounded by how massive the beloved actor was. "I said, 'Can I see your arm next to my arm? And he held his arm up and I'm like, 'That's bigger than my entire body! What?" Hoover said in an exclusive interview with Looper.
The great thing, Hoover discovered being around Cena, is that his commitment to his work and castmates is just as big as his biceps. "He's such a hard worker, seeing his work ethic, and he's so into it," Hoover said. "He's always on and he's always gives great performances. He's so professional. So, seeing that was really cool."
"The Suicide Squad" is playing in theaters and streaming exclusively on HBO Max.