In Manifest, One Episode Stands Above The Rest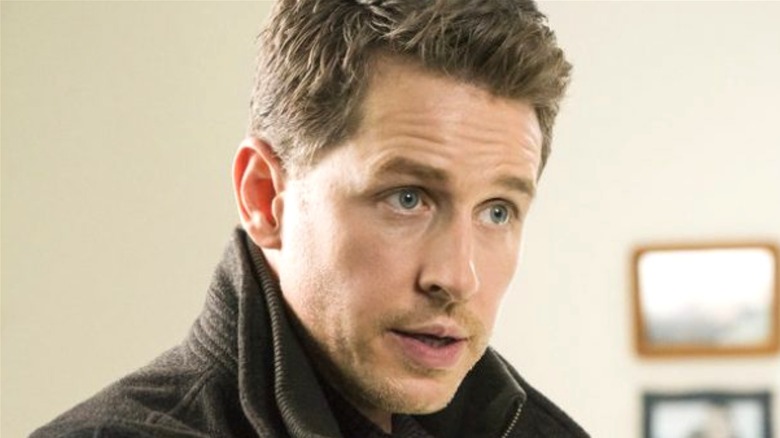 NBC
"Manifest" is an NBC original supernatural drama about the passengers on a plane that goes missing for five years. For the passengers, staff, and pilots on the plane, no time seems to pass at all, and it's only when they eventually land in New York City that they find out they have landed five years in the future (and that their loved ones have moved on under the assumption they'd all died). To make matters even more complicated, the plane's surviving passengers also begin to see hallucinations and hear voices — known as "callings" — which compel them to do good deeds and save others.
Out of the 42 episodes that it has produced to date, one "Manifest" installment seems to stand above the rest, and it's probably not the one you think it is. The mysterious sci-fi drama series had a number of highs and lows over the course of its run, taking audiences on an emotional rollercoaster that many weren't expecting. That said, according to fan reviews — and the show's ratings — there is a clear winner for the show's most significant episode.
Manifest's Season 3 finale has the highest approval rating of the entire series
The "Manifest" Season 3 finale, titled "Mayday," is an action-packed 84-minute episode. In it, Michaela (Melissa Roxburgh) has an oddly vivid and horrific calling involving a lot of blood as well as the death of one of the other passengers, which she must find a way to prevent before time runs out. As Michaela follows her calling throughout the episode, she discovers a plot that she must thwart in order to save her fellow passengers, all while Cal's (Jack Messina) parents embark on a desperate search to bring him back after he mysteriously disappears.
For those fans who were still watching "Manifest" (despite low ratings, which we'll touch on in a minute), it was the most liked episode of the series by far and got even better reviews than the show's compelling pilot episode. According to IMDb, the two-part Season 3 finale earned an 8.4 average user rating out of 10, beating both the 8.2 rating that its pilot earned and the 8.3 that its second-highest-rated episode, "Emergency Exit," currently holds. Elsewhere, fans on Episode Ninja had similar feelings about the Season 3 finale, with "Mayday" earning a 7.8 out of 10, while "Icing Conditions" and the show's pilot episode followed closely behind it with 7.76 and 7.75 ratings, respectively.
Conversely, it also has the lowest ratings of any Manifest episode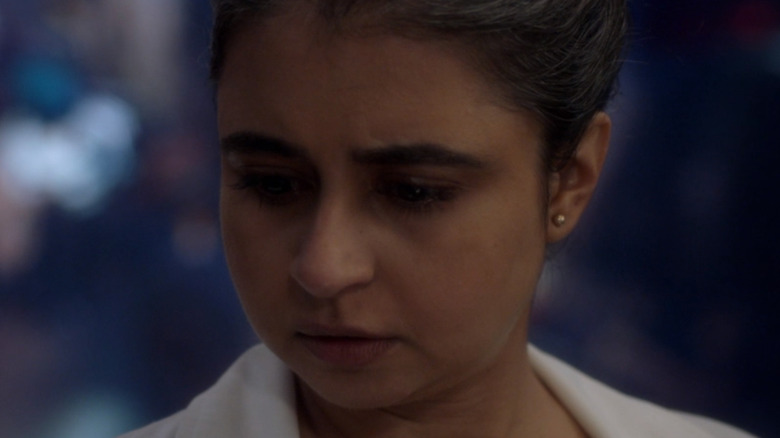 NBC
Despite being received so warmly by fans, the Season 3 finale of "Manifest" also scored the smallest audience of any of the show's episodes (via Deadline). While the series' pilot episode debuted with a whopping 10.4 million viewers (via TV by the Numbers), the Season 3 finale, which may end up being the show's series finale, only raked in a disappointing 2.76 million viewers (via Programming Insider). Why the sharp decline in viewership? Well, it may have to do with the gap some fans feel exists between what the show was marketed as being and what it actually turned out to be. One Reddit thread, in particular, sheds some light on how the audience was feeling about the show early on in Season 1 when it began to transition from being an engrossing sci-fi mystery to more of an emotional family drama.
The show's reliance on religious and spiritual explanations for many of its mysteries, instead of the sci-fi twists that many were expecting from it, could also have something to do with its audience shrinking over the years. However, the series still has a very passionate and dedicated fanbase, and it's clear that, for those who stuck with "Manifest," it's the show's Season 3 finale that they consider to be its absolute best.