When Will Manifest Season 3 Hit Netflix?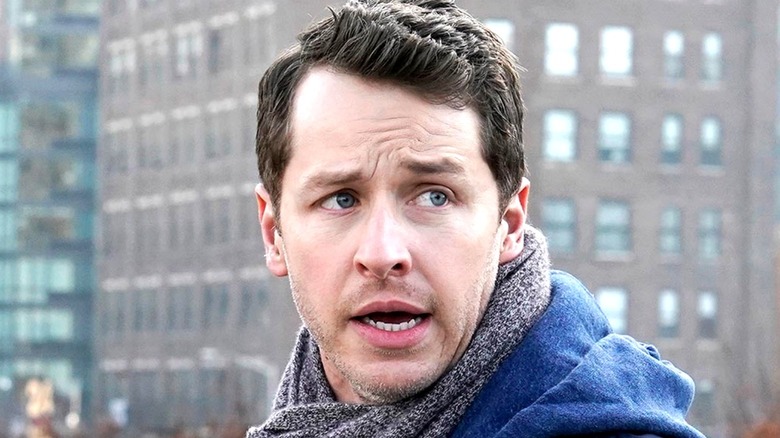 NBC
The sci-fi TV series "Manifest" might have recently been canceled by NBC after its third season aired, but the popular drama found a new audience after Netflix added the show's first two seasons on June 10, pushing it into the most watched category on the streaming service. While fans initially hoped Netflix would save the show, similar to how it revived "Lucifer," the streaming giant passed on producing Season 4. 
With stars that include Melissa Roxburgh, Josh Dallas, and Athena Karkanis, "Manifest" premiered on network television in 2018. It follows the passengers and crew of a commercial flight who suddenly reappear unaged after a five-year disappearance and experience unusual phenomena once they return. The third season ended on a cliffhanger that left regular viewers desperate for a conclusion to the mystery of what happened to the passengers on the flight. Series creator Jeff Rake offered encouragement to fans June 27 when he tweeted, "We're trying to find a way to conclude the series. Could take a week, a month, a year. But we're not giving up. You deserve an end to the story."
While Season 4 may or may not happen, viewers can look forward to Netflix adding "Manifest" Season 3 to its library, but when?
Season 3 should arrive on Netflix in early 2022
Netflix tends to add new seasons around six months after they air on network television, which means "Manifest" Season 3 should land on the streaming service in late 2021 or early 2022, according to Monsters and Critics. Currently, the third season is available on two streaming services: NBCUniversal's own Peacock, and Hulu.
"Manifest" was produced by Warner Bros. Television, but talks for a Season 4 between the production company and Netflix came to an end because of complicated digital rights and expired cast options, according to Deadline. The series' story had reportedly been planned to conclude after six seasons, and the cancelation seemed to take its cast and writers by surprise (per Netflix Life). Fans on Twitter have been using the hashtag #SaveManifest, suggesting that Amazon Prime Video or another service revive the show. 
While series creator Jeff Rake offered hope on Twitter by suggesting he's not giving up on providing viewers with a conclusion, he offered no details about his plans. Until he does, fans will have to be content to rewatch Seasons 1 and 2 on Netflix while bingeing Season 3 on Peacock or Hulu.