The Character Everyone Forgets Thomas Jane Played In Scott Pilgrim Vs. The World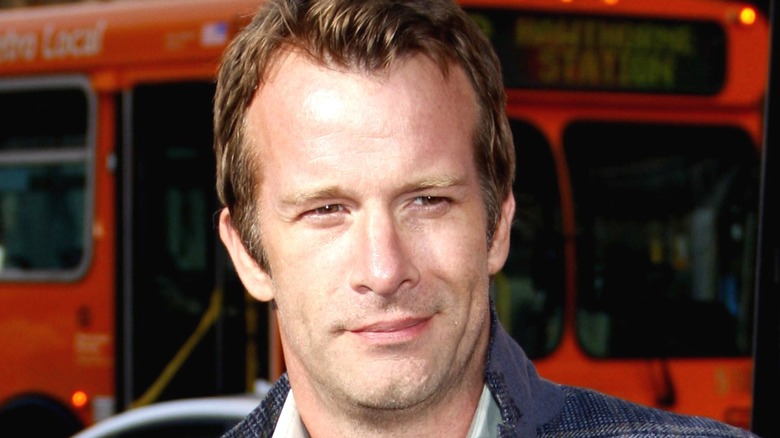 Tinseltown/Shutterstock
It's been just over a decade since Edgar Wright unleashed "Scott Pilgrim vs. the World" on the movie-loving masses only to have the crackling comic book adaptation largely ignored. Thankfully, the film has continued to find fans in the years since its release, developing a devoted cult following who remain as taken with its satirical slacker charm and indie rock flavor as they are with Wright's singular cinematic sensibilities.
It helps that "Scott Pilgrim vs. the World" also boasts a seriously stacked cast of then-up-and-comers, most of whom have since become major stars, including Michael Cera, Mary Elizabeth Winstead, Brie Larson, Aubrey Plaza, Kieran Culkin, Chris Evans, Jason Schwartzman, and Anna Kendrick. As impressive as that list is, Wright also snuck a handful of already established players into the mix, too, most notably enlisting one-time Superman Brandon Routh to play a super-powered vegan bass player who Scott (Cera) eventually ends up facing off against. 
You might've forgotten, or maybe didn't even notice, but Wright snuck another ex-superhero into that same scene, with "The Punisher" star Thomas Jane making a hilarious cameo. 
Thomas Jane was a very special cop in Scott Pilgrim vs. the World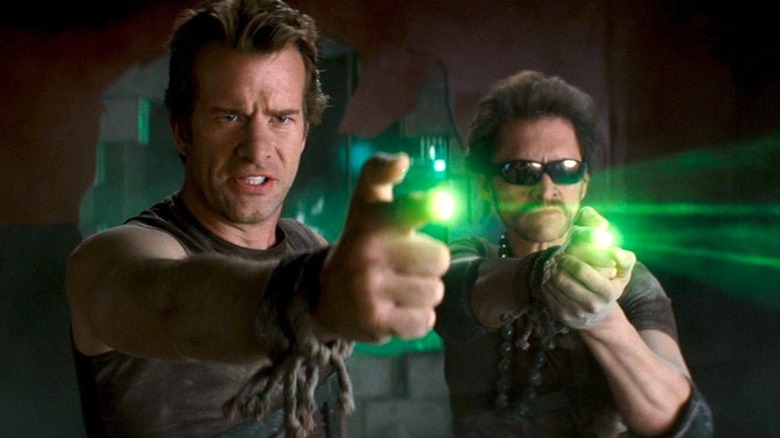 Universal Pictures
Before we get to who Thomas Jane played in the famous bass battle scene from "Scott Pilgrim vs. the World," a bit of context is in order as there's a lot going on at that moment. The short version of things is that Scott is forced by his bandmates to open a rock show featuring an indie rock outfit fronted by his ex Envy Adams (Larson) and Todd Ingram (Routh), the buff bass player she dumped him for. Turns out, Todd is also an evil ex of Ramona (Winstead), meaning Scott has to fight him if he hopes to continue wooing the literal girl of his dreams.
Much is made of Todd's vegan-fueled powers throughout, and he almost puts an end to Scott's noble-ish quest to win Ramona's heart for his own. But Scott eventually outwits his foe, tricking him into drinking coffee with half-and-half. That infraction promptly brings the Vegan Police to the scene to strip Todd of his powers. Yes, that was Thomas Jane portraying one of the vegan cops. And yes, one simply has to admire the ferocity with which he enters the fracas, because he does so hilariously pointing his finger like a gun and spouting ridiculous lines like, "You're under arrest for Veganity violation Code #827."
Jane has, of course, become renowned for bringing such intensity to many a role throughout his career. But one might argue Wright utilized his talents best in the most giddily over-the-top moment in "Scott Pilgrim vs. the World."