How Much An Olympic Torch Was Actually Worth On Pawn Stars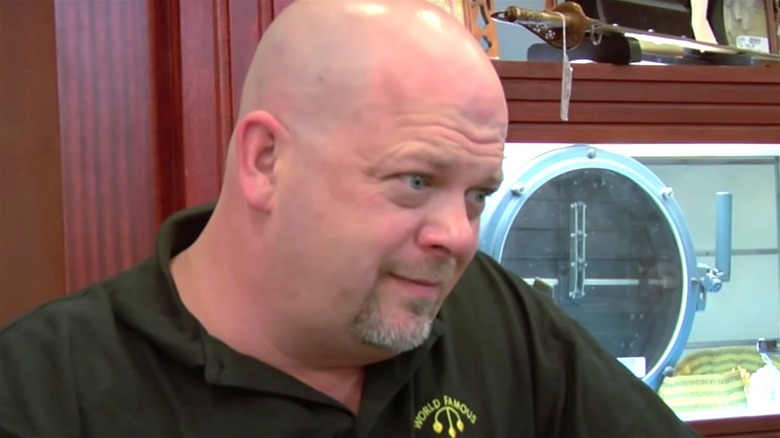 History
History has put out a host of original programs over the years, but few are capable of contending with the juggernaut that is "Pawn Stars." Since July of 2009, the day-to-day operations of the Gold & Silver Pawn Shop have been put on full display for audiences around the globe to see. It's there where customers from all walks of life bring their wares to be either sold or pawned, haggling with the Harrison family — as well as the one and only Austin "Chumlee" Russell — in hopes of getting the best price possible.
Over the past 12 years, all kinds of items have walked through the front doors of the Gold & Silver. Battle-worn firearms, important government documents, collectible vintage toys, and more have graced the shop's glass countertops, either joining the Harrisons' massive inventory or going back home with their respective owners. On one particular occasion, a man stopped in with a very timely and significant piece of history: an authentic Olympic torch from the 1984 Summer games that took place in Los Angeles, California.
As he often does, Rick Harrison called in an expert to get this item appraised before making a deal and ensure he doesn't overpay. Here's how much the customer wanted for the Olympic torch and what the artifact was actually valued at.
1984 Olympic torches aren't as pricey as you may think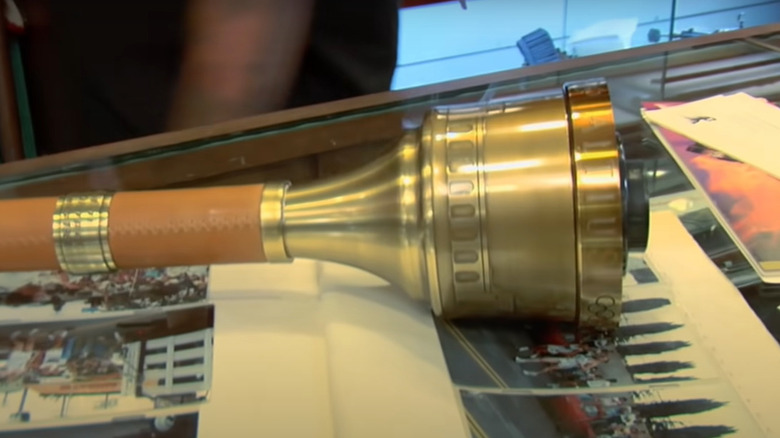 History/YouTube
The owner of the 1984 Summer Olympics torch walked through the doors of the Gold & Silver Pawn Shop with a story and desired payout. He was actually the one who ran with it back in the day, so his asking price of $5,000 made a lot of sense, especially given its sentimental value. He also revealed his reason for getting rid of the item was to cover the cost of new surfing gear for him and his son, but for as touching a cause as that is, it didn't help him get his profits where he would have liked them to be. 
When Rick's expert arrived, he noted that approximately 5,000 torches were produced for the 1984 games. Compared to previous years, this number isn't so enormous that it's totally worthless, but it's no so small that it's exceedingly rare either. Therefore, he determined that this particular torch fell in the $1,200 to $1,700 range — prompting Rick to offer the seller $1,000 maximum. The owner didn't end up accepting the deal, instead choosing to take his torch back home and wait it out a bit longer in case its value increases in the future.
It's not every day that you come across a legitimate Olympic torch, but they're not all staggeringly valuable. Perhaps someday this one from the 1984 event will reach the $5,000 range, but for the time being, it's hardly demanding a four-digit price tag.