The Disney Junior Show That's Outperforming What If...? On Disney Right Now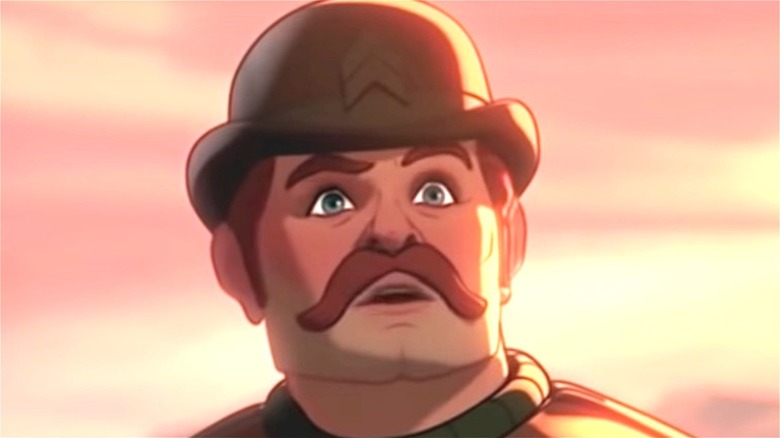 Marvel Studios
The Marvel juggernaut is mighty, but there are some battles even it can't win. We're not talking about a team-up against Thanos or an attempt at taking down Kingpin. We're talking about ratings — streaming ratings. The kind "Marvel's What If...?" is currently providing for its streaming service. Yet, despite the Marvel's show's remarkable performance, it can't measure up to the dedicated audience of an unlikely foe over on the Disney+ platform.
That popular show is from Disney Junior, a cable network from the House of Mouse that's entirely focused on the younger set (inevitably bringing in their grownups too). It's probably not a shocking idea that little kids are a mighty marketing force when they all get interested in something at the same time — take "Paw Patrol," "Dora The Explorer," "Blue's Clues" as just a few examples of kiddie franchises that have a huge following among the under-10 set. Kids will beg parents for tickets to live shows, any and every piece of merch they can get their hands on, and home media releases with ease. But this kiddie import in particular is doing so well that even the notion of zombified Marvel characters can't outrank it, according to FlixPatrol. So whose audience numbers are beating the mighty Marvel?
This show has Marvel singing the 'Blue-ys'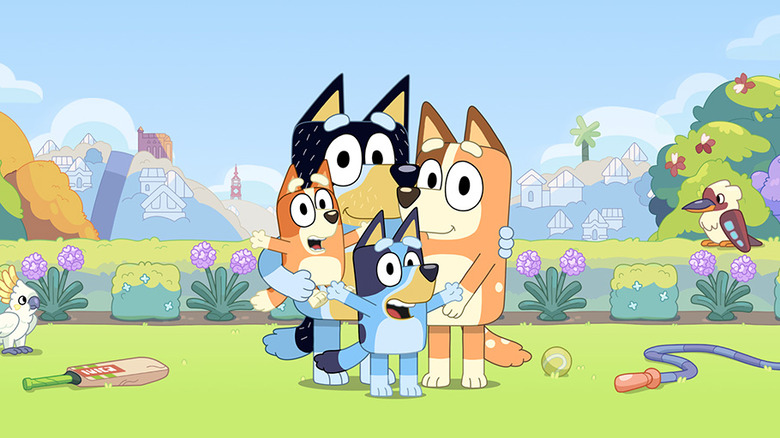 Disney/Disney Junior
"Bluey" is a Australian import which became popular in its native land a year before Disney+ landed the home-streaming rights to the series in 2019. An animated program about an Australian cattle dog pup named, well, Bluey Heeler, and her family — a sister named Bingo, her dad Bandit, and her mom Chili. The show explores the act of growing up with humor and gentleness. For the majority of the show, the focus is on the mundane everyday life of the Heller clan, as well as Bluey and Bingo's adventures with their friends. Bluey and Bingo also explore imaginative play scenarios — and the kicker is that the audience is invited to participate in games alongside them. 
Since 2020, the show's been a huge win for syndicators in Australia (where it won a Logie Award, Australia's equivalent of an Emmy, for Best Children's Program in 2019) along with audiences in the UK and America (via the Australian Children's Television Foundation). It seems enough kids and parents like the show to topple even the unquestioned might of Marvel. Now that's an impressive feat.