Seth Rogen's Future Man Begins Production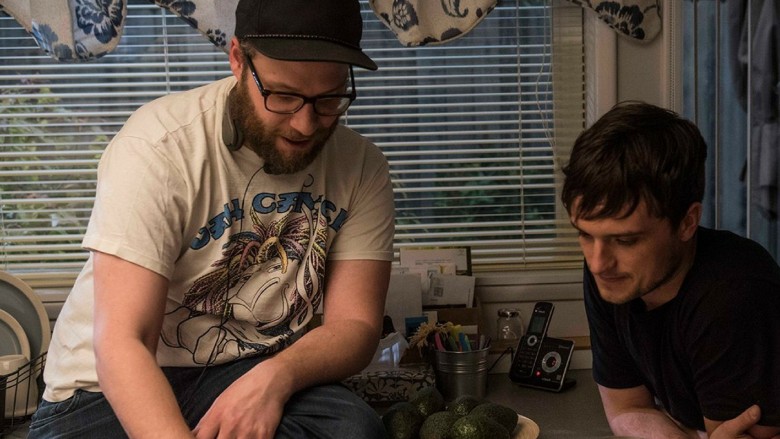 Hulu
Hulu has officially begun production on Seth Rogen's time traveling comedy Future Man. The half-hour show, which stars The Hunger Games' Josh Hutcherson, was given a straight-to-series 13-episode order in September.
Future Man is set to follow Josh Futterman (Hutcherson), a janitor by day/gamer by night who is recruited by mysterious visitors to travel through time and prevent the imminent doom of humanity. Eliza Coupe, Derek Wilson, Ed Begley Jr., and Glenne Headly fill out the impressive cast.
The show announced the start of production on their Twitter page Tuesday with a clever nod to their title and premise, writing, "From @SethRogen, starring @jhutch1992, Future Man is now in production, in the present. It will premiere on @Hulu, in the future."
Future Man comes from writers Ariel Shaffir (Sausage Party), Kyle Hunter (The Night Before), and Howard Overman (Misfits), with Rogen and his business partner Evan Goldberg taking on executive producing duties and directing the pilot. Although not many plot details have been made available, Deadline reports that there was a competitive war among networks to grab the show, which makes sense considering the amount of behind-the-scenes and in front of the camera talent.
This is one of a few projects in the works for Rogen and Goldberg, who have also worked behind the scenes on AMC's Preacher and have an upcoming pilot starring Happy Endings' Damon Wayans Jr. set at FX. Despite his busy schedule, from the production picture, it looks like Rogen will be pretty hands on with Future Man.
The show is set to premiere at some point in 2017. In the meantime, you can see an image from the pilot below and read up on the other TV shows that are going to blow you away this year.