The Real Reason Noah Cyrus Agreed To Star In American Horror Stories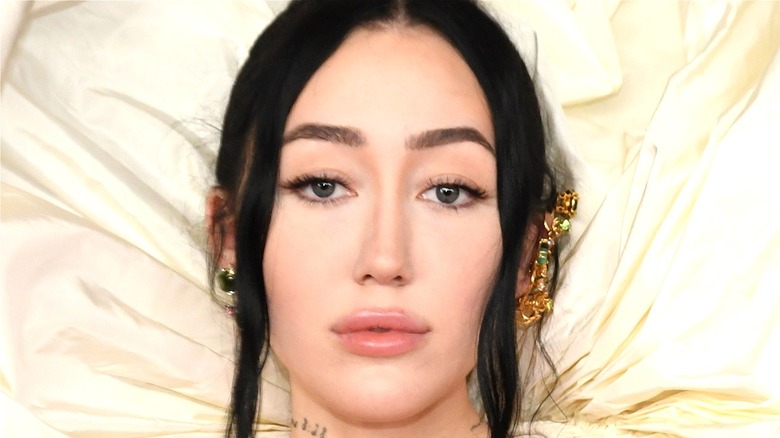 evin Mazur/Getty Images for The Recording Academy
"American Horror Stories" caps off its first season with "Game Over," a finale set to air August 19 on FX on Hulu. Series creator Ryan Murphy recently took to Instagram to announce the cast for that seventh and final episode of the season, and it includes a new face in the franchise who is totally excited to be there: Noah Cyrus. 
You may recall Noah Cyrus as Miley's sister and the youngest daughter of Billy Ray. Like her sister, she's an actress, performer, and musician who released a single and music video earlier this year, "Dear August," and a collaborative EP, "People Don't Change," with PJ Harding later this year (via Vent Magazine). In fact, this is her third EP; she has also released a number of singles. She has a bit less acting experience. Her main projects of note include being part of the English-voice cast of Hayao Miyazaki's "Ponyo" and having co-starring roles in TV series like "Take 2" and "Doc." Cyrus has also made a few cameos on her sister's star-making Disney Channel show, "Hannah Montana."
Now Cyrus joins the "American Horror Story" family and she's eager to explain why this acting gig is more than just a job for her. 
She says she's "living [her] dream"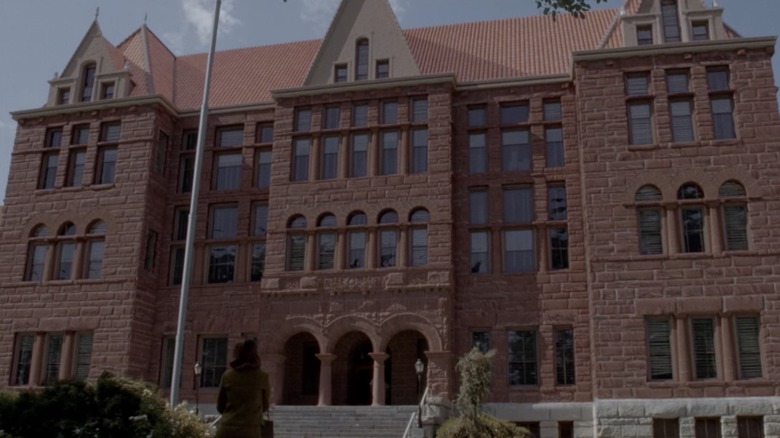 FX
Several hours after Murphy posted, Cyrus put up her own, saying, "I can't even believe I'm looking at my name in this font. AHS has been my favorite show since I was 12 years old." She said she would watch the show's "Asylum" season while on tour with her sister, and "it pulled me in immediately," so she started from the beginning on her own and then watched it more than any other show. 
She called the show a huge inspiration to her music and said that when others have asked her about her acting career, her answer since 2015 has been: "'IF ITS AMERICAN HORROR STORY' — when I got the call that I got this part all I could do was fall into a puddle of tears. I genuinely have only experienced this feeling one other time in my life. The feeling of actually LIVING YOUR DREAM. It was surreal and I couldn't be more thankful for this opportunity. It truly means the entire world to me," the star noted.
She also had great things to say about working on the show. "I'm so grateful to have had this experience to work with them. I genuinely can't believe this is my life right now," the actress enthused. Here's hoping that the fans like her and it's the start of better things for Cyrus.