We Finally Know Who's Going To Star In The American Horror Stories Finale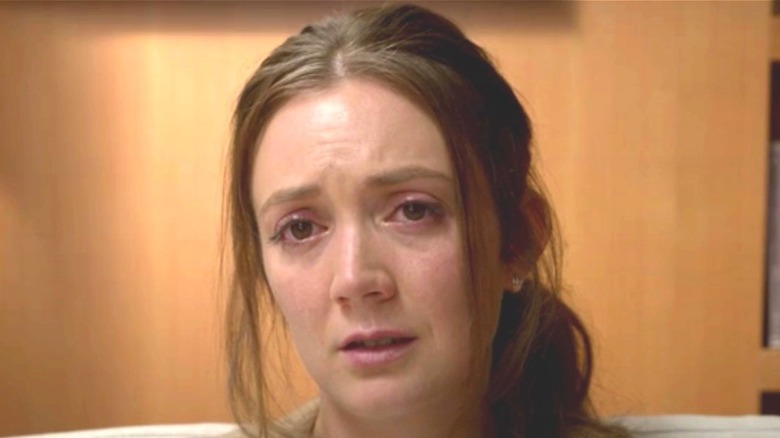 FX
At press time, "American Horror Stories" is within two weeks of wrapping up its first season. After six episodes that included deals with the devil, a return to the Murder House, a demented serial-killing Santa Claus, and a movie that induces its audience to kill and eat one another, fans of the franchise have to be curious about who and what will comprise the miniseries-slash-spinoff's seventh and final episode of the season. 
There will be faces both familiar and brand new alike featured on the episode. And though the show's official press release tries to keep things mysterious when it comes to the locale and cast of this season finale, social media fan accounts have provided casting leaks that spoil both the cast and some of the themes that will be explored.
It's taken a while, but we finally know who's going to be appearing in the final episode of "American Horror Stories" Season 1.
'Twisted' returns are afoot ...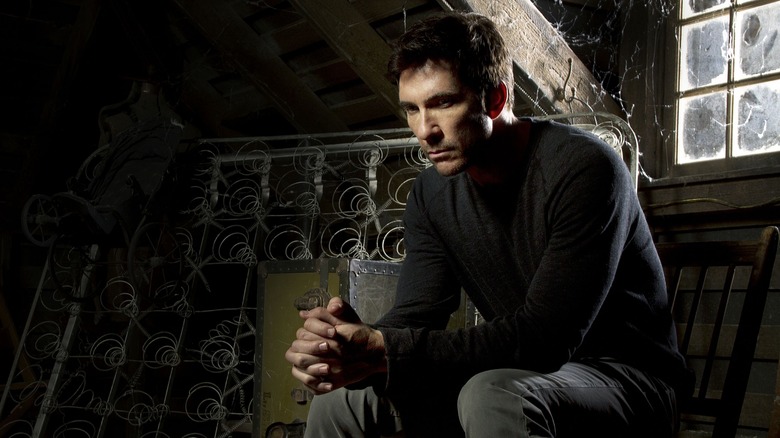 FX
According to The Futon Critic, the final episode will be called "Game Over," and will feature another return to the Murder House. In this episode, a young couple will enter the house and try to stay there overnight, which means they'll encounter some of the many people who died between its walls.
Apparently, that will mean returns for Paris Jackson, Kaia Gerber, and Sierra McCormick, who will reprise their roles from the season opener "Rubber (wo)Man," via IMDb. Shane Carpenter will appear as Infantata, a character played by the late Ben Woolf in American Horror Story's "Murder House" season. Additionally, Dylan McDermott, who portrayed Ben Harmon in "Murder House," looks to be back. An "American Horror Story" Instagram fan account shared a photo of him on the set while "Game Over" was being filmed. Captured on the set via Instagram as well was singer-actress Noah Cyrus, the younger sister of pop star Miley Cyrus.
According to CheatSheet, Twisty the Clown, from "American Horror Story: Freak Show" and Bloody Face, the killer from "Asylum," will appear in the episode. If true, that would just add more questions to the pile as to how these killers could exist in a house when they're bound to their own locales by series lore. 
As the Eagles once sang, "you can check out any time you like, but you can never leave." Never was that more true of "Murder House." We'll have to wait to see if we get any further surprises — and if our young couple makes it out alive in the "American Horror Stories" season finale.