The Surprising Tom Hanks Roles That John Travolta Regrets Passing On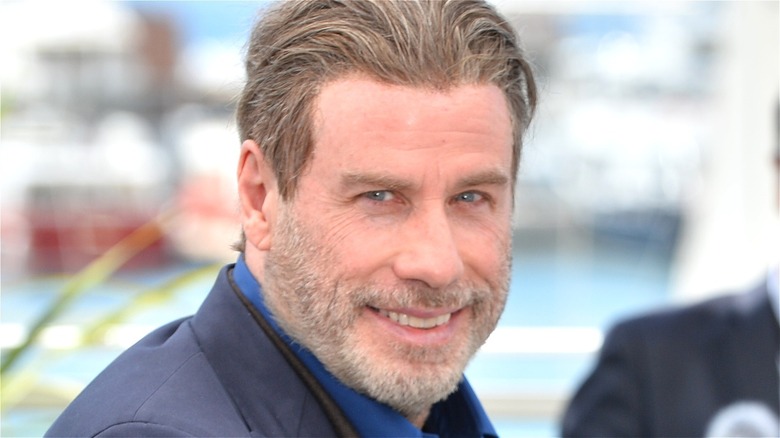 Shutterstock
Every actor has that role that got away. The one they turned down that they later realized they should have accepted, or the one they wanted to do but couldn't because of scheduling conflicts or other problems with the material.
Some cardinal examples, according to Fox News: Jane Fonda was under consideration to play Rosemary Woodhouse in "Rosemary's Baby," and Doris Day almost played Mrs. Robinson in "The Graduate." If those mental pictures don't blow your mind thoroughly enough, try to picture Debra Winger as Dottie Hinson in "A League of their Own"; according to CNN, the actress got far enough into the pre-production process to begin training with the Chicago Cubs, but ultimately left the role (and was replaced by Gena Davis) when Madonna was cast as Mae Mordabito. Winger felt that the "Material Girl" was not a serious enough actress.
John Travolta is not immune to such "almost-was" parts. According to Uproxx, he was in the running to play John Rambo in "First Blood" but didn't land the part, and was up for the part of Pete "Maverick" Mitchell in "Top Gun" but his agent allegedly asked for more money than the producers were willing to spend. 
And, believe it or not, Travolta turned down three other plum roles, all of which went to Tom Hanks, one of which won Hanks an Oscar. What were those roles?
You could have called John Forrest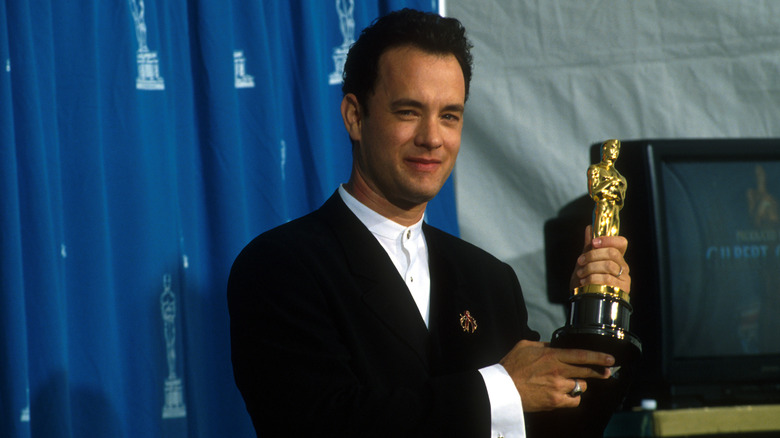 John T. Barr/Getty Images
The first role was "Forrest Gump," the part that won Hanks his second Oscar for Best Actor in a Leading Role in 1994. Travolta had declined the part and later expressed regret in doing so, according to Uproxx. The second role was in 1995's "Apollo 13," in which Hanks played real-life hero astronaut Jim Lovell. But in this case Travolta decided to do "Get Shorty" instead, and the box office and critical success of that picture likely soothed any wounds left behind. The final film was 1999's "The Green Mile," for which Hanks also received critical acclaim.
There's another actor who benefited even more from Travolta's losses: Richard Gere, who took on four parts which Travolta rejected. According to Business Insider, those roles were in the films "Days of Heaven," "American Gigolo," "An Officer and a Gentleman," and "Chicago."
Travolta was definitely aware of the fact that he'd managed to give two of his Hollywood associates some big chances via these rejections. He told Reuters in a 2008 interview that of all of the listed roles, he should've probably done "Chicago," which he admitted to disliking after seeing it onstage but liked much more as a movie.  "'Green Mile' I probably should have said yes to and 'An Officer and a Gentleman.' But I gave Richard Gere and Tom Hanks a career! What you turn down can be a gift to someone else. There is enough to go around," he said.
Travolta himself benefited from someone else's "almost-was" part. According to Fox News, Henry Winkler was originally approached to play Danny Zuko in the 1978 version of "Grease," but turned down the notion, fearing he'd be typecast. The part was a boon to Travolta, solidifying him as a big-screen star after the success of "Saturday Night Fever."