Sylvester Stallone's Highest-Grossing Movie Might Surprise You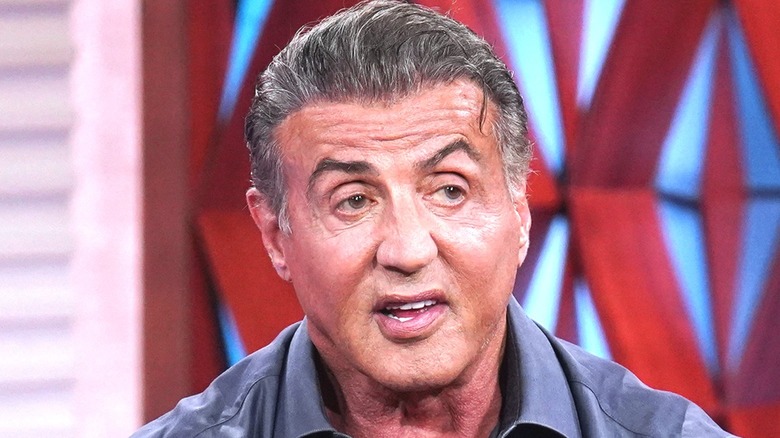 Alexander Tamargo/Getty Images
Actor Sylvester Stallone is a movie legend, no doubt. Even if he'd retired after making "Rocky" — which was the highest-grossing movie of 1976 and has grossed $225 million dollars worldwide (via The Numbers.com) — he'd have left behind a huge cultural footprint of which to be proud. But he went on to make the "Rambo" movies, which collectively has scored over $900 million at the worldwide box office, and appeared in the "Expendables" series and other high-grossing blockbusters such as "Tango and Cash" and the "Spy Kids" franchise. There have been a few missteps along the way — "Rhinestone" and "Stop! Or My Mom Will Shoot!" we're looking at you — but overall he's had quite the successful career.
In light of his long and healthy career, you might be wondering which of Sylvester Stallone's movies raked in the most money at the box office. We've run the rankings thanks to websites like Box Office Mojo and The Numbers, and identified the movie that reigns supreme among Sly's films in the dollars department.
The MCU Stays at the Top of the Heap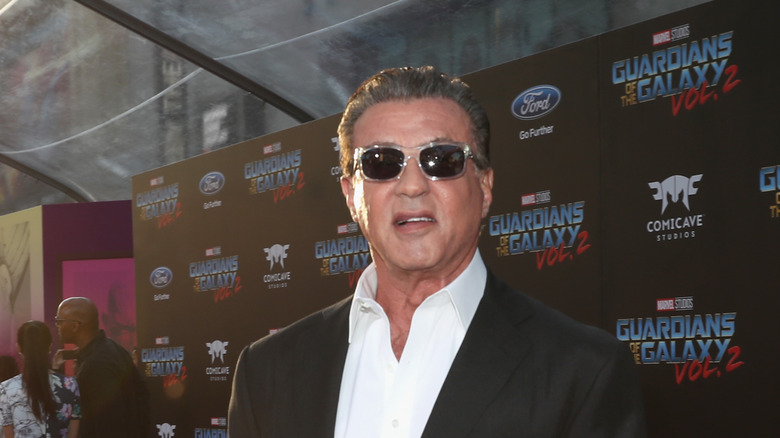 Rich Polk/Getty Images
Though Stallone doesn't have a lead role in "Guardians of the Galaxy: Vol. 2," his appearance as Stakar Ogord in the film, which grossed $863,756,051 worldwide according to Box Office Mojo, qualifies as Stallone's highest-grossing film — yes, even more than any film in the Rocky series. The next-highest grossing film on his slate is part of the aforementioned franchise –  "Rocky III," which pulled in $383,044,400 when adjusted for inflation at the worldwide box office. 
Next up is "Rambo: First Blood Part II," which has an adjusted gross of $381,758,600. This is the second volume of the "Rambo" series, in spite of its confusing title; the next film in the series would just be titled "Rambo III," and would come in at second place to "Crocodile Dundee" when it opened in 1987 (via The Los Angeles Times). In fourth place is "Rocky IV," which made $318,839,600 worldwide when adjusted for inflation.