The Dizzying Way Doctor Strange In The Multiverse Of Madness Is Avoiding Spoilers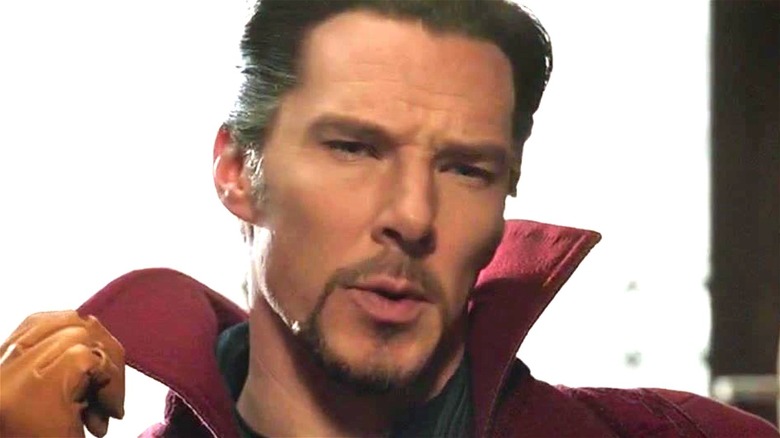 Disney/Marvel Studios
We have only just dipped our toes into the waters of Phase 4 of the Marvel Cinematic Universe. With entries like "WandaVision" and "Loki," there are already a few instant classics in the mix and even more exciting projects on the way. One of the most hotly anticipated is "Doctor Strange in the Multiverse of Madness."
A follow-up to 2016's "Doctor Strange," the sequel once again focuses on the titular neurosurgeon turned Master of the Mystic Arts. Not too much is officially known about the upcoming film, other than that it takes place in the aftermath of "Avengers: Endgame," that we can expect to see plenty of Wanda Maximoff (Elizabeth Olsen), and that it might be scarier than your average MCU flick.
Considering the hype and speculation surrounding what is sure to be one of the biggest MCU releases to date, you have to imagine that Marvel and Disney are likely going to great lengths to avoid leaks and spoilers. According to a recent interview with Benedict Wong, who will be returning to reprise the role of Master Wong in the upcoming film, they may be creating their own multiverse of sorts to do just that.
Doctor Strange and the Multiverse of Madness is apparently filming different versions of the same scene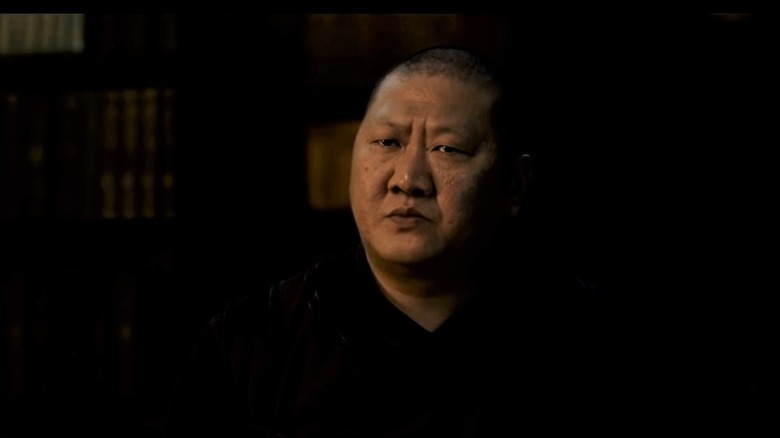 Disney/Marvel Studios
During a red carpet interview at the premiere of "Shang-Chi and the Legend of the Ten Rings," Wong was asked to spill details about "Doctor Strange and the Multiverse of Madness." The actor kept mostly tight-lipped (no doubt trying to avoid his own accidental spoiler reveal) but did say, "I think it should be called 'Dr. Strange and the Multi-schedule' ... Honestly, we literally didn't know ... sometimes you'd have like three versions of doing various different scenes..."
Now, obviously in a movie that has the phrase "multiverse" in the title, filming multiple versions of the same scene could be thematically on point. But as Graeme Guttmann of ScreenRant speculates, the multi-version filming schedule could be Marvel's way of making sure spoilers don't leak from the set. If there are multiple versions of each scene, even if a stealthy clip or details of the script fall into the wrong hands, the public at-large wouldn't know whether the content was real or a fakeout until the final cut of the movie premieres. He points out that recent productions such as Scream 5 have employed this technique and it doesn't seem far-fetched to believe that Marvel and Disney also might be.
We will have to wait until "Doctor Strange and the Multiverse of Madness" premieres on March 25, 2022 to find out.