Adventure Time Fans Just Got The Most Amazing Fionna And Cake News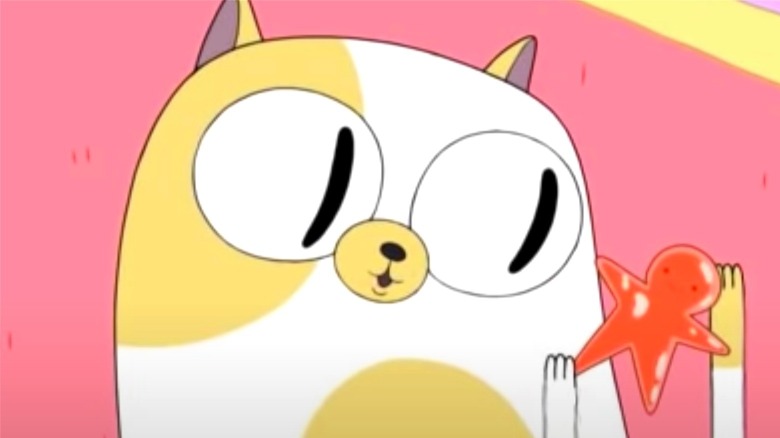 Cartoon Network
"Adventure Time" keeps rolling on HBO Max.
The streaming service has already teamed up with Cartoon Network Studios and Frederator Studios to release a trio of hour-long specials set in that series' universe and branded "Adventure Time: Distant Lands." (A fourth, entitled "Wizard City" and starring the Peppermint Butler, is due to premiere this fall.) Now it's announced a new, ten-episode spin-off series starring Fionna and Cake, the gender-swapped counterparts of the series' original protagonists, Finn and Jake.
According to Variety, the series will follow the pair as they journey with Simon Petrikov, the former Ice King, throughout the multiverse, while a new and dangerous threat attempts to stop them from ever having existed. That could be complicated, considering the pair's initial origins. They were first introduced as creations within the Ice King's in-universe fan-fiction, which featured gender-swapped versions of most of the main characters from the Land of Ooo familiar to viewers: Prince Gumball, the Ice Queen, etc. (Also, Cake is a cat, whereas Jake is a dog, though she retains his Stretchy Powers.) 
The main "Adventure Time" series implies that the Ice King at least believes the characters at the center of his creation are real, but how and why he comes to meet them, and through what pocket of the multiverse they'll travel, will presumably be among the first mysteries the new series solves. 
Who are Adventure Time's Fionna and Cake?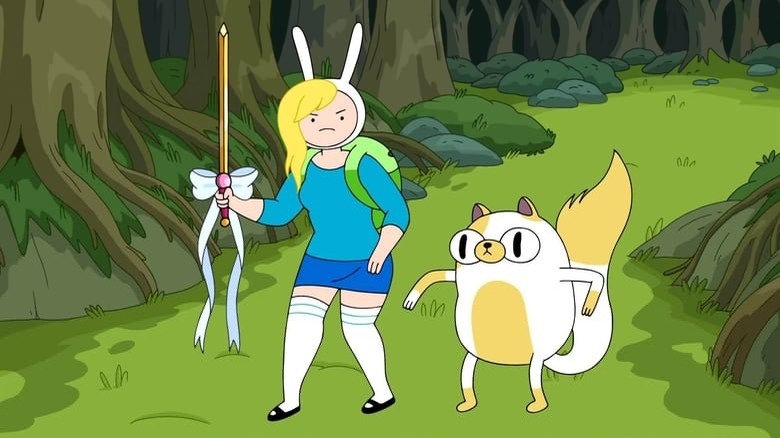 Cartoon Network
Fionna and her adopted sister-counterpart were introduced to the show's mythos in the third season episode "Fionna and Cake," in which their adventures are revealed to be taking place within a story the Ice King is reading to a captured Finn and Jake; it's his own brand of Vogon poetry. 
In subsequent episodes, other characters get in on the fun, telling their own Fionna and Cake stories, using the Ice King's characters to reflect their version of their world back for the others to see. The pair appear in around four episodes of the main "Adventure Time" series, and are mentioned or pictured in approximately six others. 
Fans responded enthusiastically to the news, with all manner of "Yays," "OMGs" and "[Multiple Exclamation Points Strung Together]s." Some hoped the series would provide time for their favorite versions of various gender-swapped characters to appear, like the alternate Marceline, Marshall Lee. 
"It seems like they're building on the hint that ice king didn't actually create them," wrote @HypraSeaPea on Twitter.
"Adventure Time" veteran Adam Muto, who worked on the series since its inception and served as showrunner from the fifth season until its close, will again serve as showrunner for the new spin-off. No release date has yet been announced for "Adventure Time: Fionna and Cake," but stay tuned.