The Real Reason Adventure Time Ended Up On Cartoon Network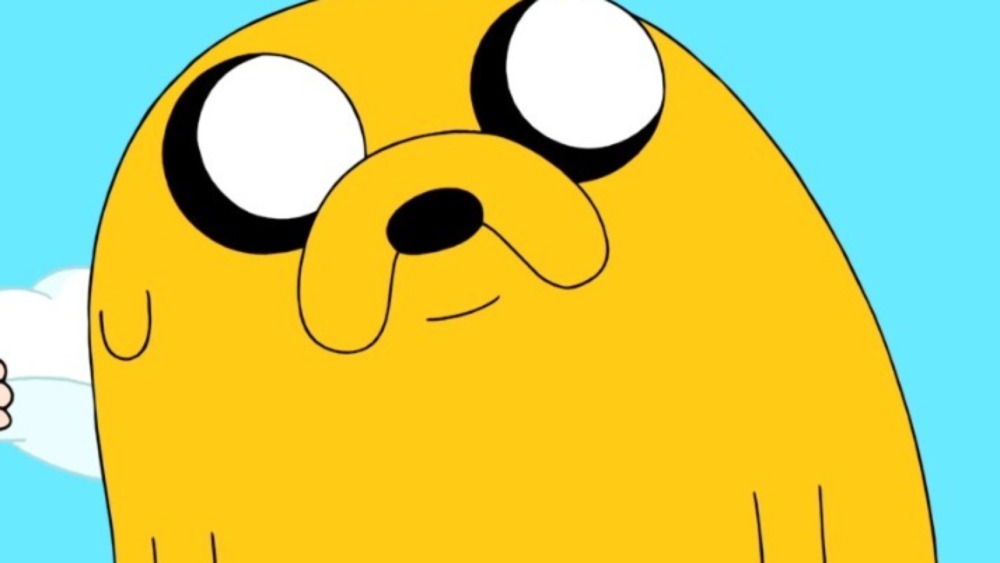 Cartoon Network
In 2010, Adventure Time premiered on Cartoon Network and arguably set itself up as a hit that nobody saw coming. As one reflective Indie Wire article noted, Cartoon Network definitely did not expect the series — centered on Finn the Human Boy and his shape-changing dog best friend, Jake, cast in a post-apocalyptic world with other strange and vibrant characters — as the revolutionary hit it became. As one Cartoon Network staffer noted, "People at the network were scratching their heads."
Yet, for several years, Adventure Time marched along to its own unique band, and seamlessly managed to mix its strange silliness with deep moments of character growth, heartfelt bonds, and interesting backstories buried within the Land of Ooo. As Time Magazine noted, no one, not even the show's cast, understood why Adventure Time became a success. But it did, even earning millions of loyal fans and big ratings for Cartoon Network.
Adventure Time is greatly appreciated now, and is probably known as one of Cartoon Network's greatest shows, despite the head-scratching from network execs. But it almost didn't even wind up on the network. In fact, Adventure Time almost wound up on one of Cartoon Network's biggest rivals.
Adventure Time was pitched to Nickelodeon multiple times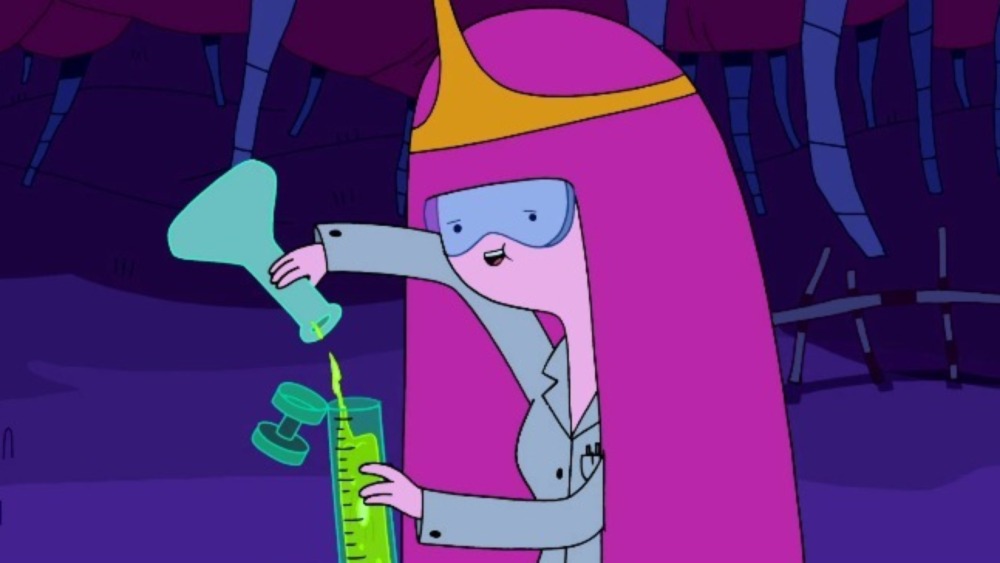 Cartoon Network
Adventure Time started its journey as a doodle that evolved into a minute-long animated short before ultimately transforming into a proper pilot. But what's even more interesting about its early days is that Nickelodeon was actually in the picture during its origin. According to the L.A. Times, series creator Pendleton Ward pitched a minute-long short of Adventure Time to Nickelodeon while still in Valencia at Cal Arts.
"It was just a sketch I kicked out into a minute-long short, where Finn and Jake save Princess Bubblegum from the Ice King using rocket boots, Ward said. "Nickelodeon was taking pitches from Cal Arts students. And they didn't like it — my drawings were baaaaad in school."
As the L.A. Times article also noted, Ward eventually developed the short into a longer pitch for Federator Studios. It then evolved into a pilot where Finn was named Pen and met with an encouraging Abraham Lincoln. The seven-minute pilot was first shown online on Nicktoon Network in 2007. Soon Federator Studios Founder Fred Seibert got permission from Nickelodeon to post it elsewhere online while he worked on finding Adventure Time a proper home as a series.
Adventure Time's pilot became a viral sensation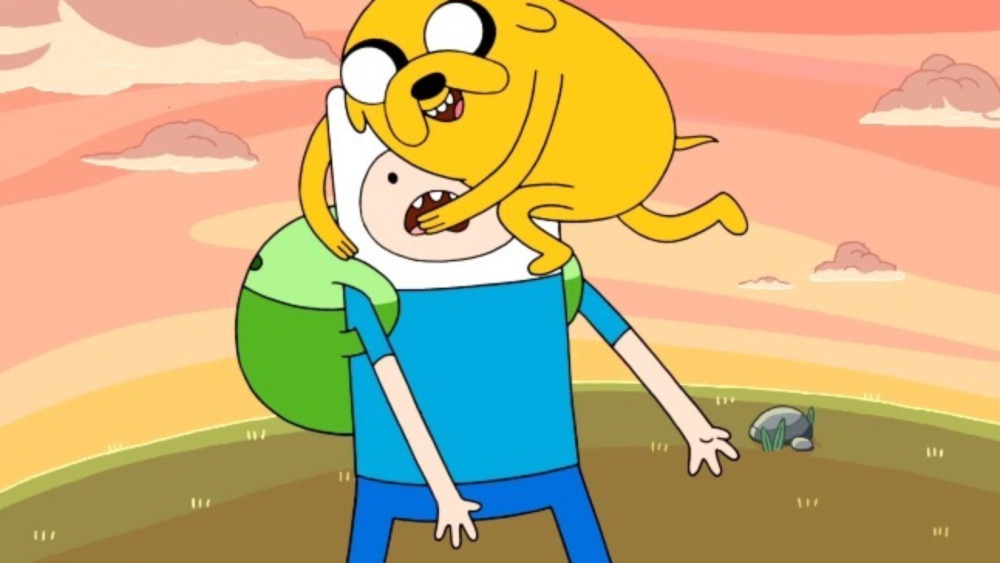 Cartoon Network
According to the L.A. Times, Federator Studios Founder Fred Seibert kept trying to persuade Nickelodeon to pick up Adventure Time as a full series. Instead, per Federator's blog, the network passed on Adventure Time twice. Eventually, Seibert moved on from Nickelodeon to Cartoon Network. While this was happening, the seven-minute Adventure Time pilot became a viral hit. In fact, shortly after its premiere, via Federator's Adventure Time Tumblr, the video had amassed 3,000,000 views. In addition, even when the studio took the video down, other people would still repost it back online with even more additional views. Per the L.A. Times, at this point, Seibert felt like he had enough to convince Cartoon Network to finally pick up the show.
"Over the next couple of years as we were trying to persuade first Nickelodeon, and then eventually Cartoon Network, the short would get taken down, and then somebody else would bootleg it back up again," Seibert said. "And every time I would re-pitch it, another few hundred thousand more views had been added. Finally, I went to Cartoon Network and said, 'Look, just ask your teenage kids, one of them has seen this. If they haven't, I'll stop bothering you.' And sure enough one had."
Adventure Time of course finally found its home, with Cartoon Network propelling itself as a major staple for the channel's programming for several years. Still, it's weird to think that potentially, Adventure Time could have wound up squeezed in between blocks of SpongeBob SquarePants.