The Inspiration For The Adventure Time Spin-Off Might Surprise You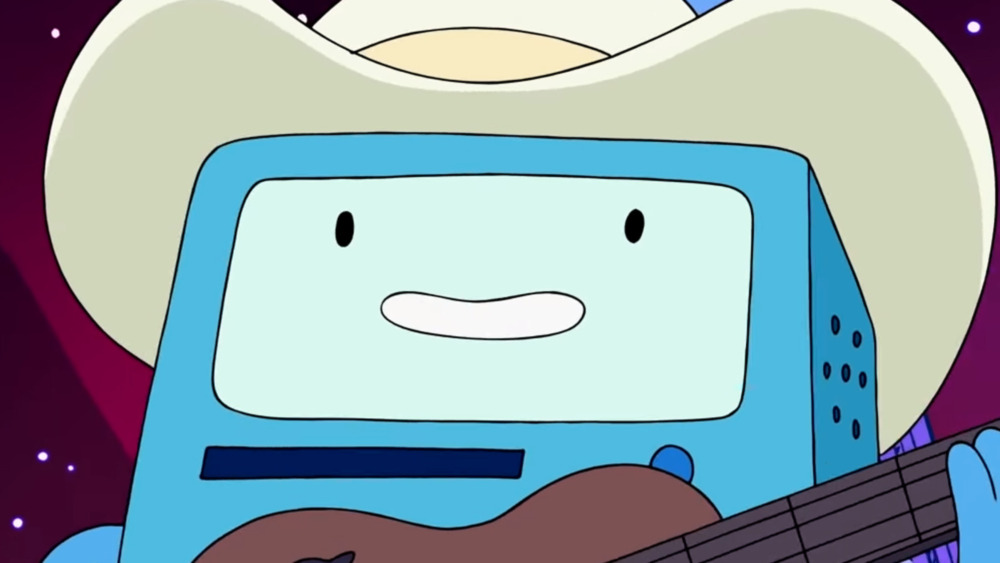 HBO Max
In September of 2018, Adventure Time's final episode aired after 10 seasons over the course of more than seven years. While the series finale does tie up some ongoing plot threads, Adventure Time was oftentimes defined more by its smaller stories, usually contained within a single episode, than its narrative arcs. Therefore, its finale served more as a bookend than a definitive endpoint for its characters.
In 2019, HBO announced that an Adventure Time revival would make up part of its streaming library on HBO Max. The show would return not for new 10-to-15-minute episodes, as it had originally aired on Cartoon Network, but as a series of four roughly 45-minute-long specials, each centered around a character or pairing of characters. Though the original Adventure Time had only just concluded a year prior, the show was a more natural fit for a revival than most serialized TV series, given that plenty of its most memorable moments were relegated to standalone episodes rather than parts of larger narratives.
The first entry in the series, subtitled Distant Lands, is focused on BMO, protagonists Finn and Jake's sentient GameBoy-like friend and confidant. Episode 2 is a new adventure starring immortal girlfriends Princess Bubblegum and Marceline. Episodes 3 and 4 currently have no release date, but the show's producers have announced that they will first feature Peppermint Butler and then Finn and Jake. In a San Diego Comic-Con Home panel about the Adventure Time revival, series executive producer Adam Muto revealed the origin of the decision to return to some of the show's iconic characters so soon after its conclusion.
The only thing better than Adventure Time is more Adventure Time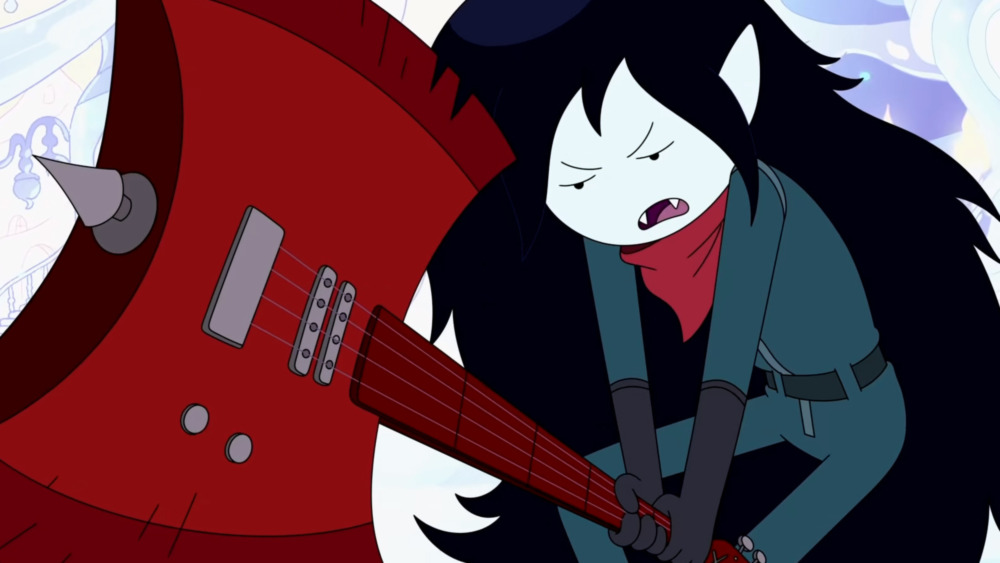 HBO Max
Amidst a lengthy discussion on Adventure Time: Distant Lands, series producer Adam Muto explained to the panel's virtual audience (via YouTube) that the story ideas ultimately made into Distant Lands were not entirely new, but rather scrapped from Adventure Time season 10.
In fact, Muto explained that the two ideas that were produced into the two currently available episodes of Distant Lands were initially proposed as ideas for miniseries. Within Adventure Time's initial run are three episodes that can be considered miniseries of sorts. First, "Stakes" premiered in 2015 as part of Adventure Time season 7. Its eight episodes follow Marceline as she fights through a team of powerful enemy vampires. Then, Adventure Time's eighth season featured a miniseries titled "Islands" centered on Finn's past. Finally, season 9 began with "Elements", about the elemental history of the series' fictional planet of Ooo and those elements' reemergence in the series' present.
Adventure Time: Distant Lands' 45-minute episodes present a new format for ideas that couldn't quite be expanded into miniseries form but are too large in scope for a typical 10-to-15-minute episode of the original show. That said, some of the episodes of Distant Lands are at least partly based on plot ideas intended for single episodes of Adventure Time's 10th season as well. Details about the latter two episodes of Adventure Time: Distant Lands are currently minimal, though fans have theorized that one of those final two episodes may chronicle the death of a main character.