The Surprising Television Show Viola Davis Calls Her Favorite Role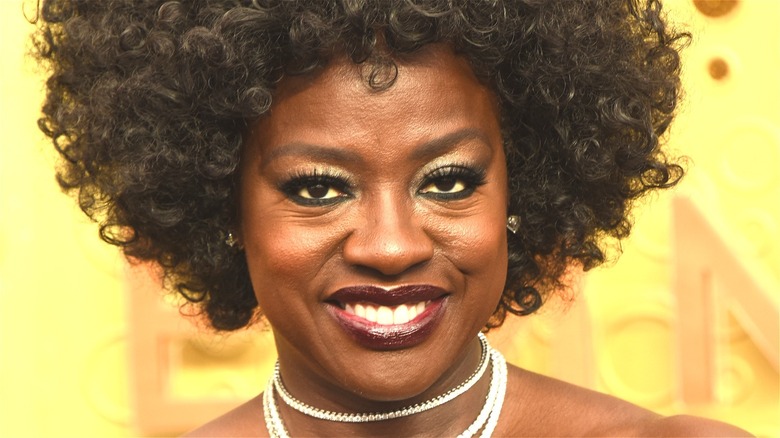 Shutterstock
Viola Davis is one of the most talented and revered actresses of our time. In the business since 1996, the highly lauded performer has shown her talents in hit movies such as "Widows," "The Help," "The Suicide Squad," "Ma Rainey's Black Bottom," and "Fences," the last of which earned her an Oscar for Best Actress. Of course, many audiences know her best as powerful and calculating attorney Annalise Keating on Shonda Rhimes' "How To Get Away With Murder," winning an Emmy for the role in 2015.
Any actor with a long history in the business is bound to have favorite roles, and Davis is no exception. She got her start with bit roles in popular television shows, quickly demonstrating her incredible acting talents. Audiences will soon see her abilities again in the upcoming series "The First Lady," where Davis is playing Michelle Obama.  
With such an impressive resumé, though, Davis' favorite role might be a bit shocking to audiences. Which role does she consider her favorite? 
Viola Davis loved playing a killer on Law and Order: Criminal Intent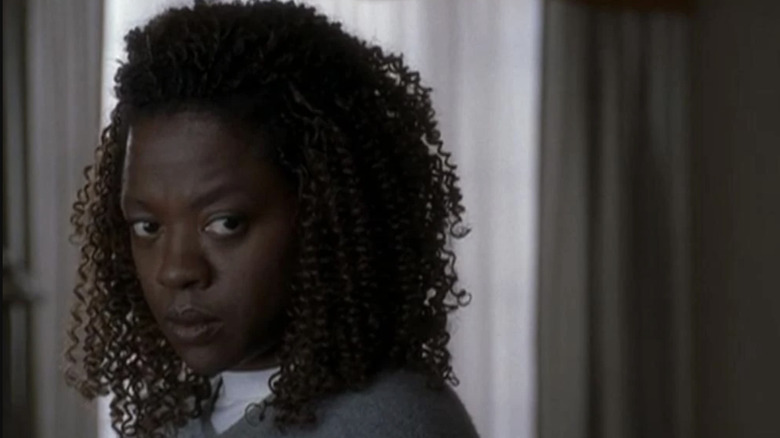 NBC Universal
From 2004-2008, Viola Davis had a recurring role on "Law and Order: Special Victims Unit" as Defense Attorney Donna Emmett. However, her time on another "Law and Order: Criminal Intent" stood out more to the actress.
In a 2011 actor roundtable, as reported by Cracked, Davis remarked that Black women on screen are "always overly sanctified. Overly nurturing, overly sympathetic. And to find that place where you're messy is very difficult." She got the opportunity to play the messy role, though, in a 2002 episode of "Criminal Intent" where she stars as the episode's villain, Terry Randolph, a corrupt, drug-dealing retired cop who murders a city comptroller's family after he threatens to take away her pension. The episode may have been forgotten in the endless catalog of "Law and Order "episodes, but Davis remembers the role fondly, saying, "I appreciated killing a whole family with a baseball bat," getting the opportunity to play a character Black actresses often don't get to, especially in the early 2000s.
Since then, Davis has made a name for herself playing complicated protagonists — Annalise Keating and "The Suicide Squad's" Amanda Waller are hardly nurturing and sanctified. Davis always shines when bringing complicated characters to life, which is why we're always eager to see her take on another role.