Here's Where You Can Watch Crimson Peak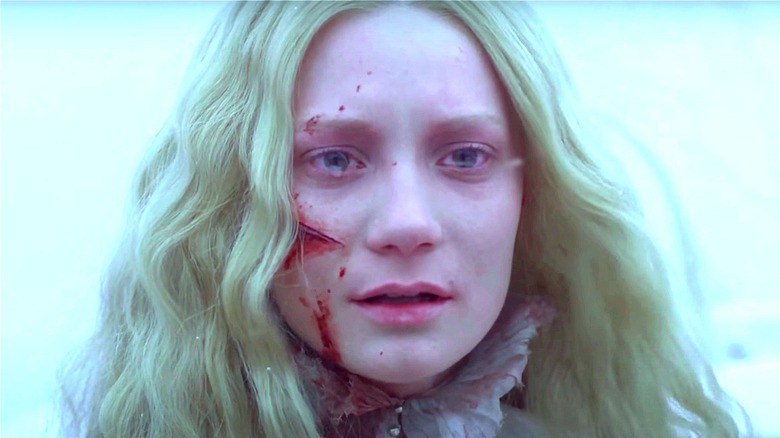 Universal
Newly married heiress Edith Cushing (Mia Wasikowska) discovers two curious facts about Crimson Peak, her adopted home and the family stronghold of her husband, Thomas Sharpe (Tom Hiddleston): Not only is the red clay mine the house sits atop effectively eroding the structure, causing the place to "bleed" red all over, but the place is also haunted. Grotesque, suffering spirits come to Edith at night, as if to warn her about her new family. What could be wrong with the mysterious, recalcitrant Thomas and his seemingly unstable sister Lucille (Jessica Chastain)?
As it turns out, quite a lot. Beloved director Guillermo Del Toro's 2015 horror movie didn't set the box office on fire when it was released, but "Crimson Peak" is still a sweepingly romantic, downright Gothic work of art that boasts beautiful production design and a terrifying performance from Chastain.
The film's recent placement on a popular streaming service luckily has given it a chance for a new audience. Here's where you can currently watch "Crimson Peak."
Crimson Peak is a hit film on Netflix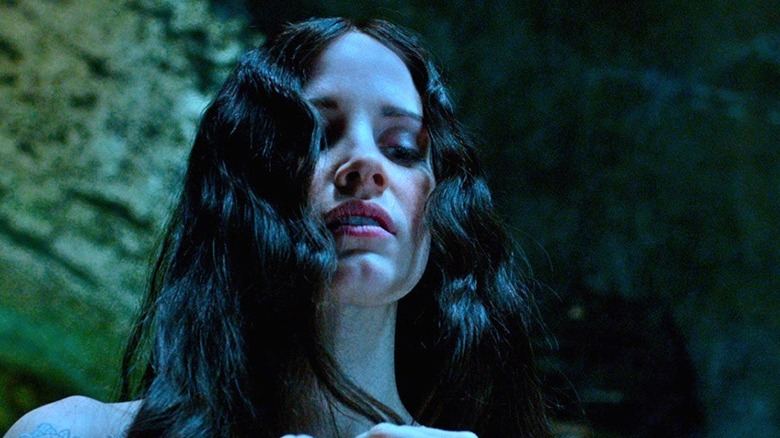 Universal
As of August 2021, "Crimson Peak" is available on streaming service Netflix as long as you have a subscription, and at one point, it was one of the top 10 watched films streaming (via PureWow).
Otherwise, you can find the 2015 horror film on a number of services to rent or purchase. You can rent an HD copy of the movie on Itunes, Amazon, Google Play, YouTube, Vudu, the Microsoft Store, Redbox, DirecTV, and from AMC Theatres On Demand (via JustWatch).
You can also purchase your own digital copy of the film from several different libraries. DirecTV, Amazon, and Redbox all offer their own digital copies of "Crimson Peak," and you can find the same options through iTunes, Vudu, and Google Play. Otherwise, YouTube, Vudu, and the Microsoft Store all have "Crimson Peak" priced to sell in HD.
If you would like to see this gorgeous film sitting on your shelf, "Crimson Peak" is available to buy in physical form via DVD and Blu-Ray.