You've Been Pronouncing Shang-Chi Wrong This Entire Time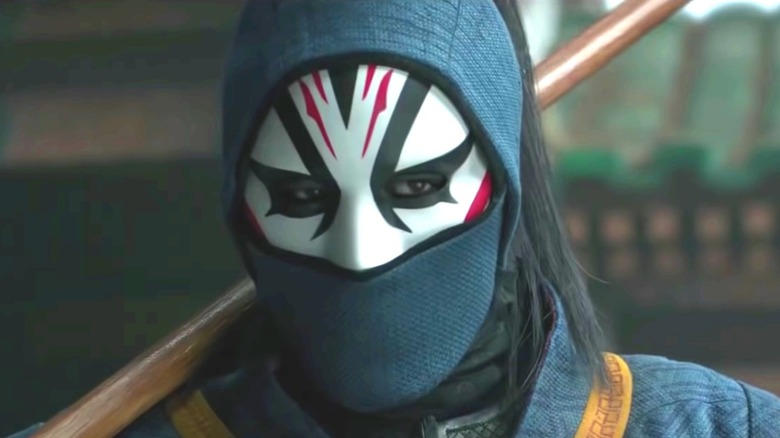 Disney/Marvel Studios
The Avengers may have defeated Thanos in "Endgame," but that doesn't mean the universe is safe from threats. In fact, it seems like villains will be busier than ever in the aftermath of half the population snapping out of existence and coming back years later. Fortunately, with new threats comes new heroes willing to put their lives on the line to make the planet safer, and that's where the latest superhero — Shang-Chi (Simu Liu) — arrives on the scene.
The master martial artist will receive his first live-action feature-length film on September 3, 2021. The character will become the first new hero introduced to audiences in Phase 4 with a titular role, seeing how the other movies set after "Endgame" have focused on pre-established heroes like Spider-Man and Black Widow. 
Critics have already offered the highest of praises toward the movie, so MCU fans should feel confident the studio has another winner on its hands. But as the conversation surrounding the film reaches its apex in the few weeks left before it opens in theaters, you want to make sure you do your homework ahead of time. After all, you wouldn't want to do something silly like mispronouncing Shang-Chi's name, but thanks to a recent trailer spot, we now have official confirmation on how to say "Shang-Chi."
It's pronounced "Shong"-Chi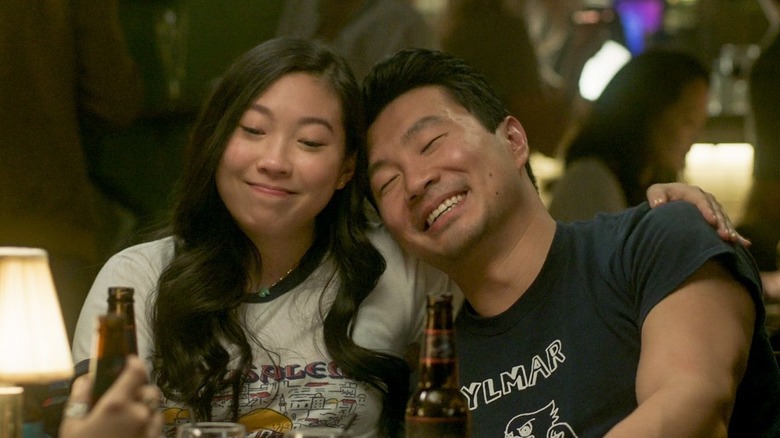 Disney/Marvel Studios
The 30-second clip condenses pretty much every aspect of this movie into a brief YouTube video. We see the conflict between Shang-Chi and his father, Wenwu (Tony Leung), complete with plenty of impressive action set pieces. But like any Marvel movie, humor plays a central role, and we get a chance to see how well Shang-Chi and Katy (Awkwafina) play off one another. In the scene, Katy attempts to say her friend's name correctly by pronouncing the first syllable as "Shang," saying it the same way it's spelled. However, the superhero offers the correction that it's actually "Shong." It's a vital accentuation to make and one you should keep to heart as discussions surrounding the film heat up within the next month. 
Star Simu Liu has even tried to spread the good word for months now. In May, the actor tweeted, "Your friendly #AsianHeritageMonth reminder: "SEE-moo LEE-ew" "SHONG-chee" "Dad" Thank you for coming to my TED Talk." He even clarified further in a follow-up tweet with, "(More nuanced is 'Sh-ahn-g', but 'Sh-on-g' is nearly identical in a standard American dialect)."
There you have it; when you walk up to the ticket counter to watch "Shang-Chi and the Legend of the Ten Rings," you'll know precisely what to say to prove you're a die-hard Marvel fan while demonstrating inclusivity for Chinese culture.