The Real Reason Danielle Colby Might Not Be On American Pickers Forever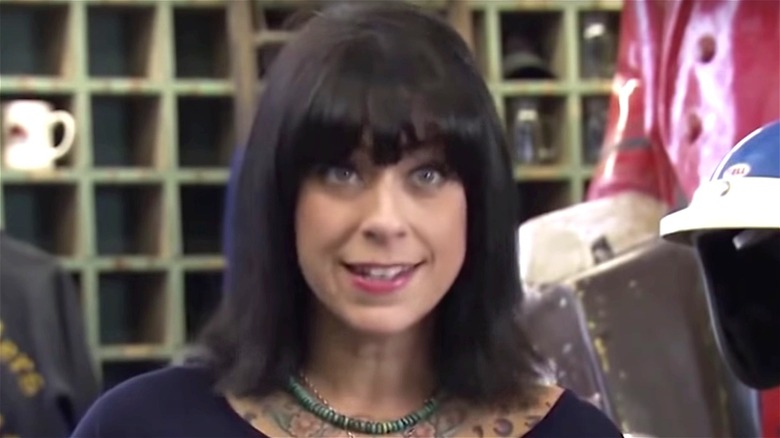 History
For a grand total of 21 seasons, antiques buying-and-selling reality TV series "American Pickers" was hosted by the trio of Frank Fritz, Mike Wolfe, and Danielle Colby. Then, upon the Season 22 premiere, Frank Fritz was conspicuously absent. Fans of the series soon found out that not only was Fritz no longer involved with the series, he was not on good terms with Wolfe. A back-and-forth between Fritz and Wolfe then ensued, with Wolfe publicly wishing Fritz the best in his future endeavors, only for Fritz to then accuse him of disingenuousness in their past and present alike.
Colby, meanwhile, remains stuck in the middle of her former and still-current co-hosts' back and forth. After a period of silence, she ultimately affirmed her friendship with Wolfe while simultaneously lamenting the loss of Fritz on the series. So, although Colby runs the business end of Wolfe's antiques business and generally doesn't participate in the show's frequent road trips, she's nevertheless acting as something of a neutral third party for fans who may have taken sides in the ongoing offscreen drama.
However, even though Colby and Wolfe remain on good terms, her tenure on "American Pickers" may soon come to an end, albeit most likely in a far less dramatic fashion than Fritz's storied exit.
Colby is a multi-hyphenate with aspirations beyond hosting American Pickers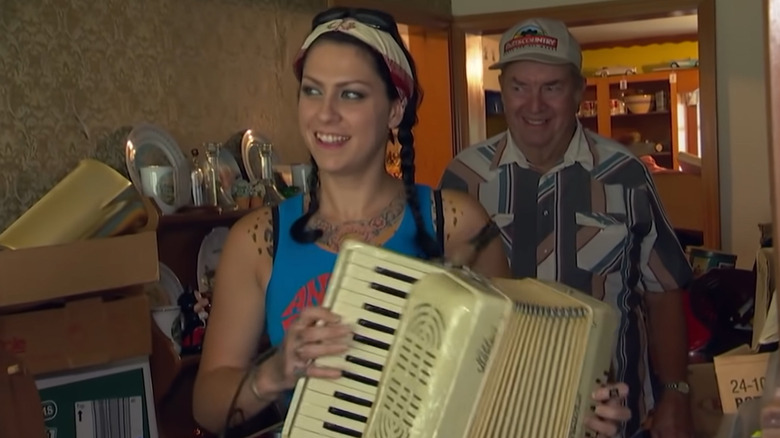 History
Danielle Colby discussed the prospect of her exit from "American Pickers" in an interview with the Miami New Times back in 2012. She told the paper that managing Wolfe's Antique Archeology business would most likely not be "the last job" she would ever do in her life. That said, she did qualify that statement by first confirming that she will honor any ongoing contract with Wolfe, and that her exit won't necessarily mark her departure from the public eye, but could simply mean transitioning into hosting her own TV series. The fact that she's still around, then, even after discussing leaving the series more than nine years ago, doesn't necessarily mean that she's changed her mind but that she may simply be honoring her ongoing commitment to the show until the point it will have run its course.
Upon Colby's departure, her career could theoretically branch off in one of numerous directions. Her diverse set of interests, past and present, includes roller derby, insects, punk rock, burlesque, and humanitarian work. Colby is notably still both a burlesque performer and a collector of vintage costumes worn by performers in the past. Furthermore, her philanthropic work is largely focused on Puerto Rico, where she's committed to ongoing work rebuilding damaged infrastructure and fighting human trafficking (via Danielle Colby's website).
Colby remains an "American Pickers" cast member for now (despite that time she may have gone too far), and she will most likely not leave so soon after the public drama between Wolfe and Fritz significantly shook up the long-running series. If and when she does leave, as she's discussed publicly, her varied background means that her career in the wake of "American Pickers" could very well take one of many different forms.