Director Rob Zombie Teases The Munsters's Spooky Special Effects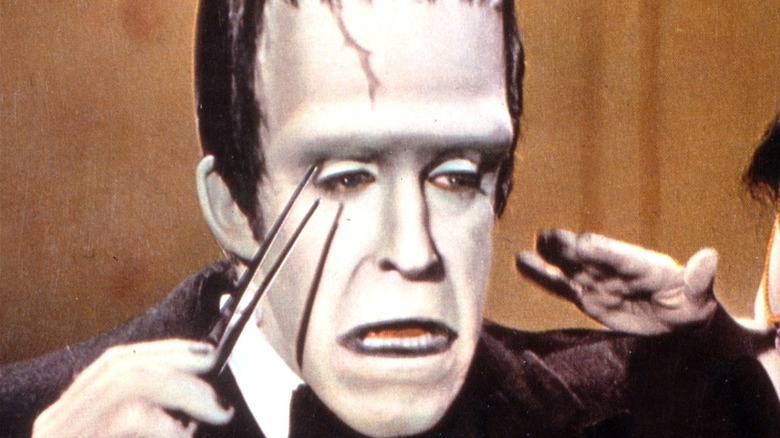 CBS
News that film director Rob Zombie has plans for a new film based on the classic 1960s sitcom, "The Munsters," was met with mixed reactions from fans. Originally known for his horror-inspired metal music and theatrical live concerts, Zombie made his way into film with the debut of 2003's "House of 1000 Corpses," a bloody gorefest that became a cult hit with horror fans. The film was followed up by a sequel, "The Devil's Rejects" in 2005, and later, Zombie tackled the remakes of "Halloween" and "Halloween 2."
While it's been established that Zombie knows the ins and outs of the horror genre, the idea of the filmmaker tackling a more "family friendly" monster movie has some fans scratching their heads in confusion — and skepticism. The heavy metal recording artist and filmmaker may not seem like a good fit for a story about a loving, close-knit family of classic movie monsters. Nevertheless, Zombie's "The Munsters" is well underway, and the director recently teased an update on the film's progress for fans on his Instagram.
The Munsters behind-the-scenes photos are bloody frightening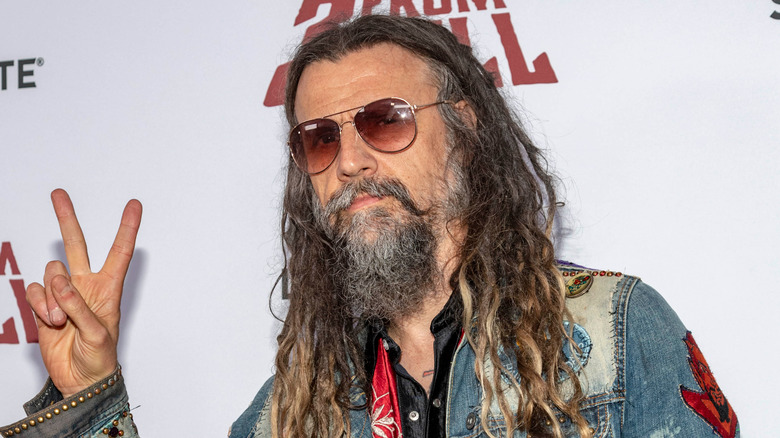 Eugene Powers/Shutterstock
On Monday, August 16, Rob Zombie posted a series of behind the scenes photos on his Instagram, sharing some of the progress they are making in the special effects department of "The Munsters." The caption reads, "Lots of Munsters action in the Ex Mortis special effects studio today. These guys are working overtime." Die hard Zombie fans may recognize the Ex Mortis name, because the director has worked with the studio before on previous films.
The four photos show cast molds in various stages of creation, including a set of teeth, a face with a long, hooked nose labeled "demon," and a frightening ghoulish head with skeletal features. None of these appear similar to the more friendly "Munsters" aesthetic, suggesting that Zombie may be taking a darker approach to the franchise. Fans will have to wait and see what Zombie has in store with his version of "The Munsters," whether it be for better or for worse.