What Fans Would Want To See In Longmire Season 7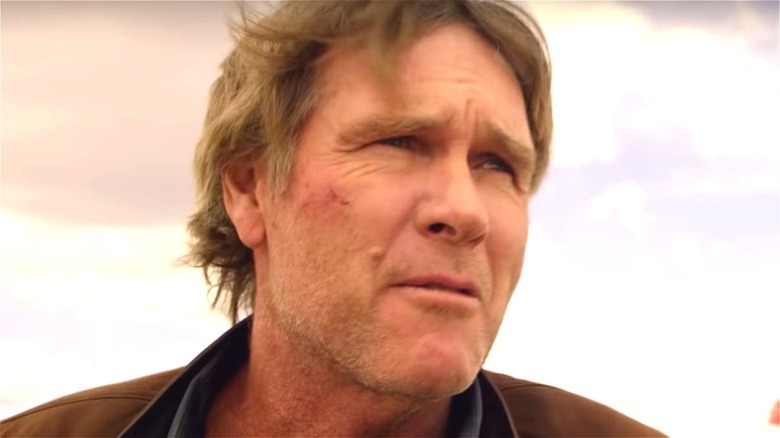 Netflix
It's always hard letting go of the TV shows we love, no matter how long they were on or how long they've been off the air. Streaming has obviously made it much easier to revisit entire seasons of shows or to just drop in on favorite moments, but sometimes rewatching a show is not enough for the most fervent fans. For instance, "Longmire" has been over for years; the A&E-turned-Netflix series signed off in 2017 after six seasons. But that hasn't stopped some fans of the modern Western series, which adapted Craig Johnson's best-selling novels about a no-nonsense sheriff in Wyoming, from imagining what could happen next.
One Reddit user has laid out a fairly detailed wishlist for what they would want to see happen in a hypothetical Season 7 of "Longmire," and not only does it sound pretty interesting, it involves another popular Western drama as well.
Longmire fans want a crossover with Yellowstone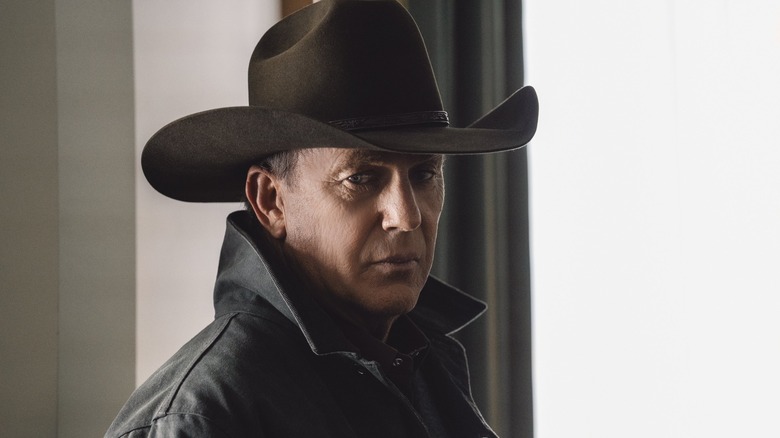 Paramount
Reddit user StrivingEvermore's hypothetical seventh season of "Longmire" would look much the same as it did during the show's previous six seasons, only now Walt Longmire (Robert Taylor) and Deputy Vic Moretti (Katee Sackhoff) have finally embarked on a relationship, and Cady (Cassidy Freeman) and Zach (Barry Sloane) have become a couple as well. Meanwhile, picking up on the threads left dangling in Season 6, Walt, Vic, Zach, and Henry (Lou Diamond Phillips) all work together to get Cady elected as the next sheriff of Absaroka County, and "she trounces Mathias in the election." With Cady in place as the new sheriff, StrivingEvermore imagines that Walt is finally free to take a much deserved vacation to Jackson, Wyoming, where he runs into a former Army buddy, "Yellowstone" lead character John Dutton (Kevin Costner). 
"After trying for decades, Dutton has finally been able to procure breeding stock for a rare line of horses from Europe that both he and Walt deeply revere way back to their military days," StrivingEvermore wrote. "They cut a deal over dinner and a handshake. Facilities will be built on Walt's land to house and breed the rare horses. Walt will be president of the new enterprise and 51% owner. It will allow him to earn some serious $$$, without harming the land, while also allowing him plenty of time to help Cady."
User ronburgundi pointed out one major flaw in this idea though: the Dutton family's frequent breaking of the law.
Not everyone agrees Cady should be the new sheriff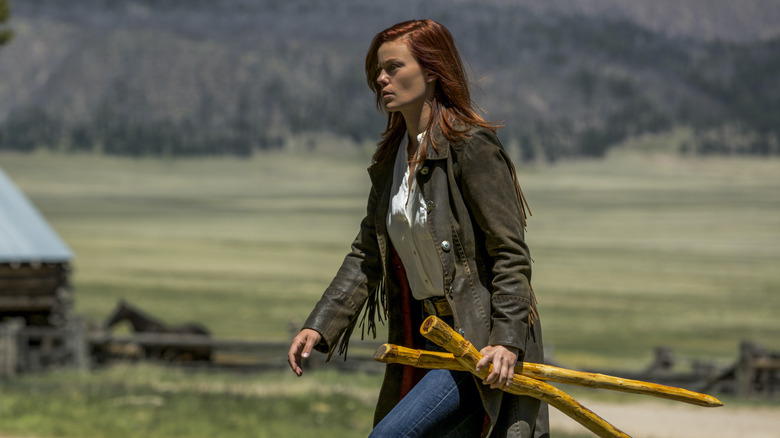 John Golden Britt/Netflix
Reddit user libertayjustice agreed with much of the proposed storylines for a hypothetical Season 7 of "Longmire." "Fairly good! I always thought that it didn't fit with the character of Walt to have him suddenly resign completely and then claim that he never loved the job. That was straight up false," they wrote. "He lit up when he was doing the job although he didn't know how to balance work/home life." 
However, they didn't agree that Cady should be the new sheriff, calling her "naive and just plain stupid at times." "Walt was a superstar as sheriff, an extremely smart investigator and indefatigable. He was almost irreplaceable but could probably train someone to think like he does. Not Cady though. Maybe Ferg or Vic or Zach." "I used to think Cady was nothing like her father but when I thought about it, her absolute moral code and determination to do right was like her father," they added. "She should continue in her role of trying to help people on The Res.... She was learning as she went."
All six seasons of "Longmire" are streaming on Netflix.