Here's Where You Can Watch Trek Nation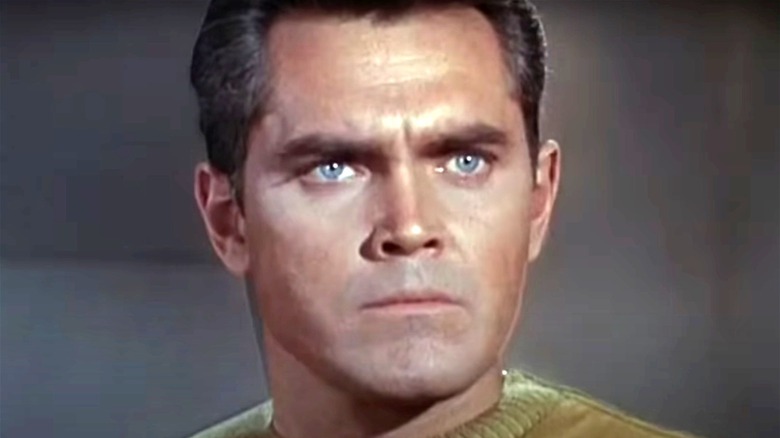 Paramount
Gene Roddenberry, the legendary creator of "Star Trek," died on October 24, 1991. His son, Eugene "Rod" Roddenberry Jr., was 17 years old at the time. He only saw Gene as "Dad" and had no interest in "Star Trek" — until his father's funeral service made him realize just how much his vision touched people. This sent him on a lifelong journey to find out exactly what "Star Trek" meant to people, the end result of which is the 2011 documentary "Trek Nation."
Rod spent the next few decades going to "Star Trek" conventions to interact with fans and learn the appeal. He also spoke with family friends, writers, and his father's personal staff to figure out what his father was like both before making "Star Trek" and during its heyday. He also managed to speak with some famous fans — including Stan Lee and Seth MacFarlane — and has an extensive interview with George Lucas. "Trek Nation" decidedly celebrates Trekkies, highlighting the fans out of cosplay just as much as the ones who dress up.
Rod also grapples with some hard truths about his father. He tackles Gene's history of philandering head-on and grapples with the fact that Gene often spent more time with "Trek" than his own family. Rod often insists that people tell him things they suspect he doesn't want to hear; as such, "Trek Nation" gives a three-dimensional image of one of the most lauded men in sci-fi.
It's a tricky documentary to find, and it's old enough that it doesn't mention anything past the first J.J. Abrams movie, but it's worth a watch for Trekkies everywhere. Here's where you can stream it.
Trek Nation can only been seen on Tubi
At the moment, "Trek Nation" can only be streamed on Tubi. Like all of Tubi's offerings, the movie is available free with a few ads. The movie cannot be rented or purchased anywhere — not Amazon, not Google Play, not Vudu, nowhere. Pickings are even slimmer outside of America, with JustWatch.com not listing it available to stream or purchase in any other country. So if you live outside of United States server distance, you're out of luck, unless you're using a VPN.
It's worth noting that the still-live website for "Trek Nation" states that the documentary can be found on CuriosityStream. This information is erroneous and, more specifically, out of date: The link via the website goes to a "page no longer available" screen and a manual search of CuriosityStream brings up nothing. No information is available on when it left or whether it will start streaming there again — and, curiously, there's no mention of Tubi.