Simu Liu's Q&A Thread Proves He's Marvel's Most Hilarious New Star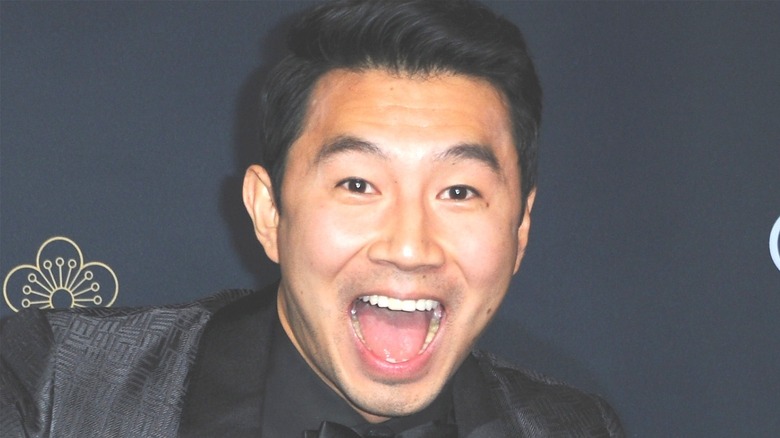 Albert L. Ortega/Getty Images
The Marvel Cinematic Universe, also known as the MCU, started all the way back in 2008 with "Iron Man" starring Robert Downey Jr. Since then, the film series has added many very successful movies and plenty of talented, award-winning actors, including Samuel L. Jackson, Brie Larson, Tom Holland, and Chadwick Boseman, to name a few. Many of the actors involved have become known for their larger-than-life personalities and interactions, like Anthony Mackie and Sebastian Stan's notorious friendship, filled with constant bickering and joking around. MCU films always have a comedic element to the stories, so it's no wonder that the cast has a tendency to make jokes off-screen as well.
The MCU is constantly growing, adding new characters and prominent actors to play the roles, and a few recent favorites are Florence Pugh as Yelena Belova and David Harbour as Alexei, a.k.a. the Red Guardian, in "Black Widow." Still, there's a lot more to look forward to, even just in 2021, with the release of "Shang-Chi and the Legend of the Ten Rings" coming out on September 3, 2021 and "Eternals" coming out on November 5, 2021. Now it turns out that new MCU star Simu Liu is already proving himself to be one of the most hilarious new actors joining the superhero film universe, with a memorable Q&A thread connecting with fans on Twitter. 
Liu shows his funny side in Twitter conversation with fans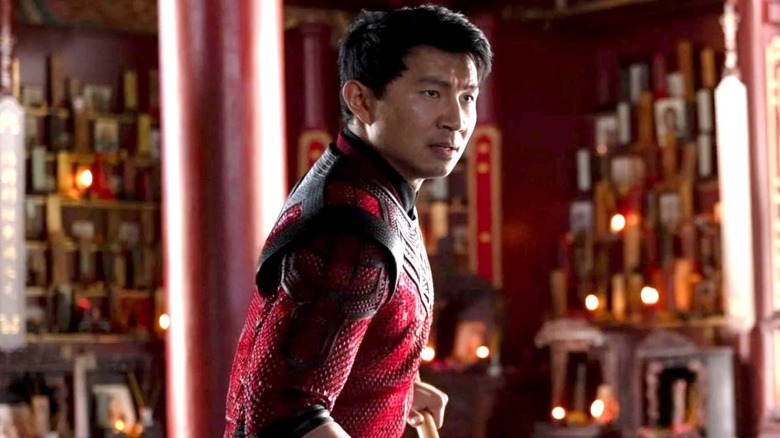 Marvel Studios
On August 16, 2021, Liu decided to get rid of his anxiety for the upcoming Los Angeles premiere of "Shang-Chi and the Legend of the Ten Rings" by opening up his Twitter account for questions from fans. Liu hoped to take his mind off things so that he doesn't "fixate on the nerves and the anxiety and the insecurity," but the subsequent series of questions and answers will help anyone dealing with anxiety today get a little breather, because Liu's answers are hilarious. 
While pretty much all of Liu's responses to fans' questions are funny, there are a few standout examples. When one fan asked if there's any part of "Shang-Chi and the Legend of the Ten Rings" that he really identifies with, the actor replied that "I too enjoy meeting dragons and beating multiple people up at the same time." Another fan asked "What's the first martial art you studied?", to which Liu said "The art of lying to your parents so you could stay late after school to hang out with your crush." Joking around with his fans on Twitter hopefully relieved his nerves for the film premiere, but there were a moment or two in the thread when Liu revealed his serious side, like when a fan suggested watching Boseman's past red carpet appearances to relax, to which Liu simply responded, "I miss him." 
Before Liu nabbed the part of Shang-Chi, his biggest acting role was playing Jung on the comedy "Kim's Convenience," so it should be no surprise that the actor has quite the talent for comedy. Knowing this and seeing his comedy skills firsthand with this Twitter thread, many fans are excited to see the actor in action in "Shang-Chi and the Legend of the Ten Rings" when it finally arrives in a couple of weeks. While the extreme action showcased in the trailer is definitely a draw for fans, the movie's comedic elements, featuring both Liu and his co-star Awkwafina as Katy, are now highly anticipated as well.