The Office Scene That Had Angela Kinsey Crying Real Tears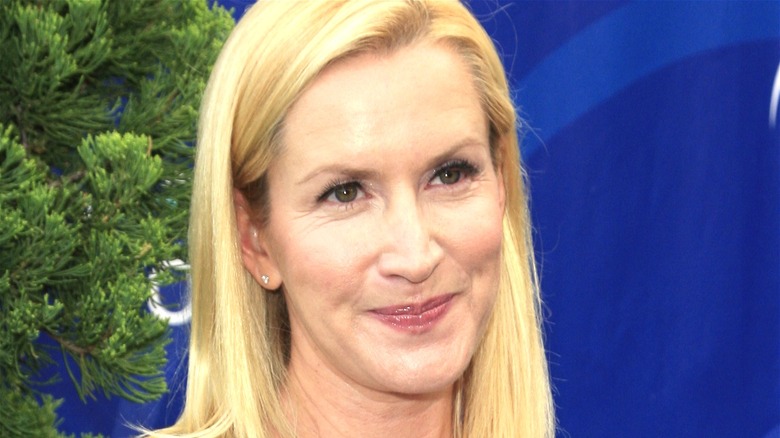 Shutterstock
"The Office" is truly an icon of modern television. With its side-splitting hilarious moments and heart-wrenching dramatic beats, it's no wonder the show has maintained its popularity nearly a decade since its conclusion. The workplace sitcom, which premiered in 2005, is still beloved by audiences and continues to have a huge influence, inspiring memes and references throughout the internet and pop culture. 
Dedicated fans had reason to get excited when the "Office Ladies" podcast premiered in 2019. Hosted by Jenna Fischer and Angela Kinsey, who played Pam Beesly and Angela Martin, respectively, the podcast is a weekly rewatch of every episode of the series, with the actors providing trivia about various episodes from behind the scenes. In a recent podcast episode, Kinsey reveals just how much she emotionally connected with her character of Angela Martin — so much so that at times she didn't have to fake her tears at all. 
Angela Kinsey truly felt Andy's heartbreak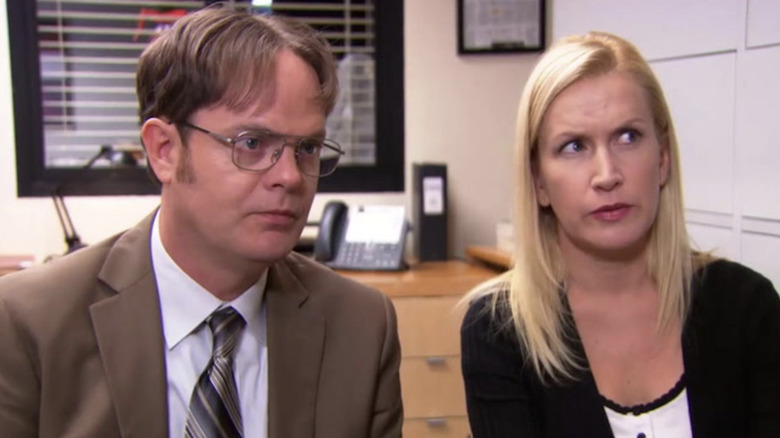 NBC
In "The Office" Season 5 Episode 11 titled "Moroccan Christmas," the Dunder Mifflin Party Planning Committee is the source of drama. On this occasion, Phyllis (Phyllis Smith) delights in bossing around controlling Angela, blackmailing her with the knowledge that Angela and Dwight are having an affair while she is engaged to Andy (Ed Helms).
Of course, Angela is unable to show subservience and ultimately tells Phyllis off. In retaliation, Phyllis shares Angela's affair with Dwight to the whole office, just before her fiancé Andy returns to the room in a jovial Christmas mood, completely clueless.
"I thought Phyllis and I really had this perfect chemistry in this moment," Angela Kinsey shared on "Office Ladies." "...Then she tells everyone and she shames Angela Martin in front of the whole bullpen. And when she did, I was so in the moment with her, I felt the heat of my skin, like my face started to flush."
Kinsey elaborated on how emotional the scene was. "Ed played the moment so perfectly. My heart completely broke for Andy," she explained. "I felt so bad for him and I started to cry." The episode, directed by Paul Feig, is a standout of the series to Kinsey. "You know, in rewatching it all, I just thought this episode was written and directed and acted so, so well. I was really proud of us as a show," Kinsey shared.
Fans can catch this gut-wrenching episode, along with the rest of the series, streaming on Peacock.