How Jenna Fischer's Role On The Office Got Her Fired From Another Sitcom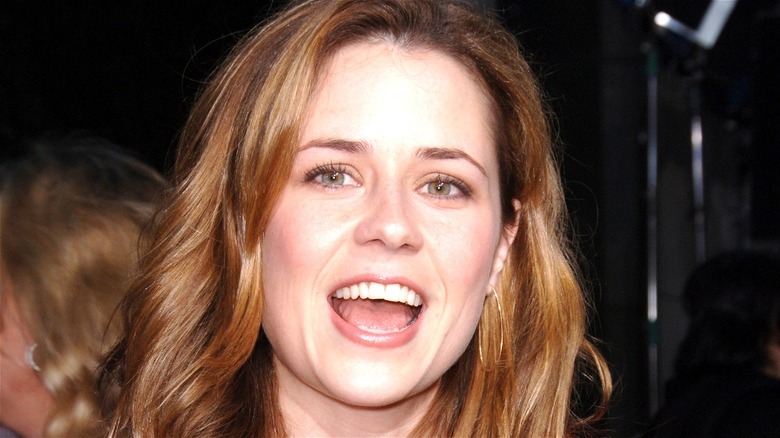 Shutterstock
When "The Office" first premiered on American television in 2005, no one could have predicted how much the series would take the entire world by storm — much less the fact that the show's influence would only grow following its finale. Based on the British series of the same name, "The Office" revolutionized the sitcom genre and brought the mockumentary style of its predecessor into the mainstream of modern comedy.
Over a decade since it first hit our screens, "The Office" is still as beloved as ever, providing countless binges and rewatches for the series' dedicated fans. Show devotees can learn even more about "The Office" now, too, thanks to the "Office Ladies" podcast. Starring Jenna Fischer and Angela Kinsey, who played Pam Beesly and Angela Martin, respectively, the podcast is a weekly rewatch of every episode of the series, with the actors providing trivia about various episodes from behind the scenes.
In the latest episode of "Office Ladies," Fischer shared some extra dirt on her "The Office" role, revealing that becoming Pam Beesly meant losing out on the opportunity to star alongside some true sitcom royalty.
Audiences couldn't separate Jenna Fischer from Pam Beesly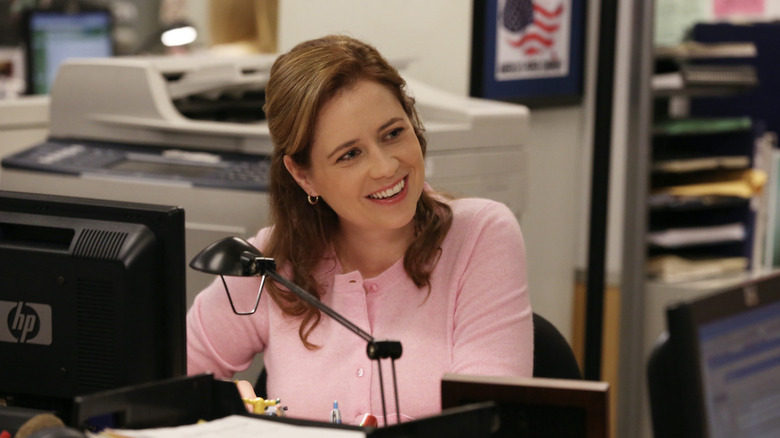 NBC Universal
In the latest episode of "Office Ladies," Jenna Fischer shared that she was originally cast to star opposite former "Friends" star Matt LeBlanc on his CBS sitcom "Man With A Plan." Running from 2016 to 2020, the show followed LeBlanc as Adam Burns, a married father of three. Fischer filmed the pilot alongside Leblanc, starring as his wife, Andi Burns. However, it turned out people couldn't divorce her from the character of Pam — or LeBlanc from his role as Joey, for that matter. This proved to be a problem for the higher-ups.
"[The studio] said, this is a literal quote, they said, 'I don't believe Pam would marry Joey. The chemistry doesn't work between these two,'" Fischer told Kinsey (as transcribed by Today). "That was the feedback they got." 
Fischer shared the news of her firing was a surprise — she got the unfortunate update just as she was packing for a trip for the show to premiere to the public at the CBS Upfronts. "The first thing I said was, 'Is it not getting picked up?' And [the network] said, 'It's worse than that, hun... It's getting picked up, but without you.' And I was like, 'Wow, I guess I'll unpack my suitcase.'"
While losing her role in "Man With A Plan" was no doubt a disappointment for Fischer, the actor has gone on to find further television success on shows like "The Mysteries of Laura" and "Splitting Up Together." She certainly keeps busy with "Office Ladies," as well, and we'll be eagerly awaiting the next episode of the podcast.