The Toxic Avenger Reboot Just Hit A Big Production Milestone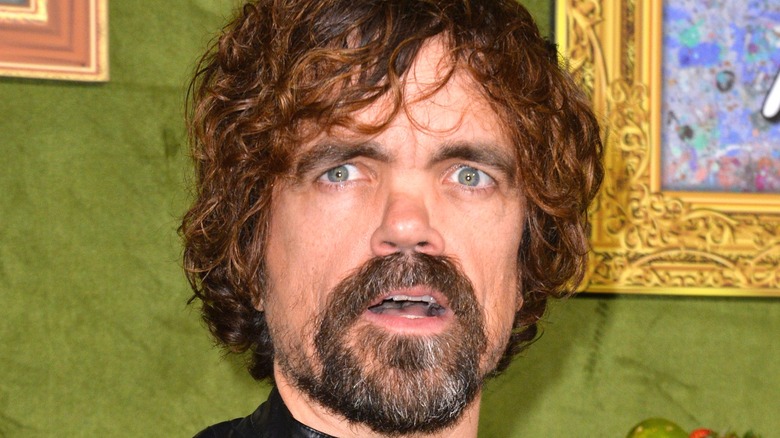 Shutterstock
The upcoming reboot of the cult classic satirical superhero splatter-comedy "The Toxic Avenger" just hit a big production milestone, according to writer-director Macon Blair. The film is slated to be released next year, and it looks like the schedule is on track, because an important phase of production has come to a close.
Here's the official description of the "Toxic Avenger" reboot, via Deadline: "A contemporary reimagining of Troma Entertainment's successful 1984 low-budget action comedy hit, 'The Toxic Avenger' is steeped in environmental themes and subverts the superhero genre in the vein of 'Deadpool.' When a struggling everyman is pushed into a vat of toxic waste, he is transformed into a mutant freak who must go from shunned outcast to underdog hero as he races to save his son, his friends and his community from the forces of corruption and greed." The cast includes Peter Dinklage, Jacob Tremblay, Taylour Paige, Julia Davis, Elijah Wood, and Kevin Bacon. Franchise creators Lloyd Kaufman and Michael Herz are onboard as producers.
Fans should be excited, because filming on the movie has wrapped.
The Toxic Avenger's return has been filmed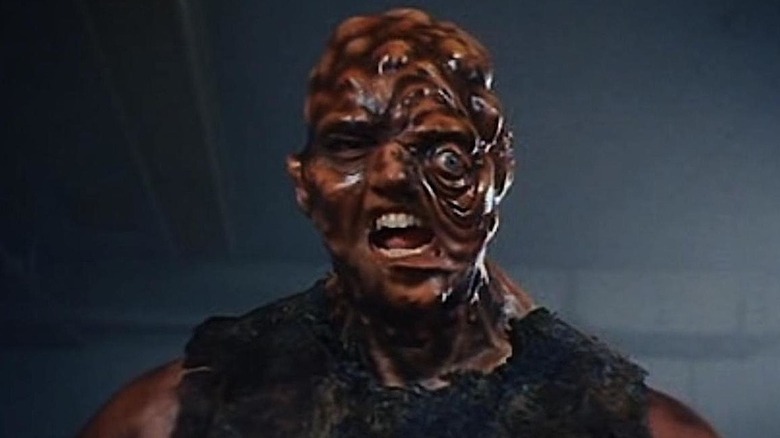 Troma Entertainment
Macon Blair — who previously directed the Netflix hit "I Don't Feel At Home in This World Anymore" – announced on Twitter that principal photography on the film in Bulgaria was complete. "Blagodarya," he posted, the Bulgarian word for "thank you." Filming began in June, according to The Hollywood Reporter.
Producer Lloyd Kaufman replied with a possibly tongue-in-cheek request to add a scene reuniting some of the cast of the original "Toxic Avenger," such as Mark Torgl, who played Melvin Ferd Junko, the 98-pound weakling who fell in toxic waste and turned into the superpowered, misshapen crimefighter. "Congratulations! Any chance to film a zoom scene w Torgle, Tiffany etc?" Kaufman tweeted. "Commish sends love! We have crew and. Equipment plus green screen!" The tweet was accompanied by a non-sequitur video of Kaufman on his back porch drinking a beverage with a lot of whipped cream.
The reboot will be the first "Toxic Avenger" movie since 2000's "Citizen Toxie: The Toxic Avenger IV" and the first not made by charmingly low-budget production company Troma Entertainment. It's being produced by Legendary Entertainment, the studio behind hits like "Godzilla vs. Kong."