Toxic Avenger Reboot Scores Ma Rainey's Black Bottom Actress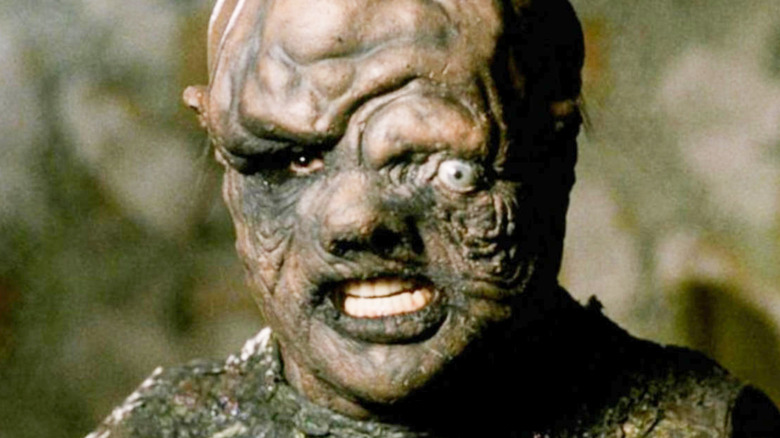 Troma Entertainment
Superhero fans have another reason to be excited for "The Toxic Avenger."
The upcoming film is a modern retelling of Troma Entertainment's 1984 cult classic. In the original movie, a down-on-his-luck man is shoved into toxic waste, which turns him into a monstrous creature. He then must use his new powers to save his family and community from the evils forces of corruption and greed.
Upon release, "The Toxic Avenger" was largely ignored, but a long-running midnight movie engagement in New York City's Greenwich Village made it increasingly popular. The singular film went on to become a four-part movie series, and also inspired an animated children's series called "Toxic Crusaders," following a team of mutant superheroes fighting against pollution. 
In 2019, a "Toxic Avenger" reboot film was announced. The movie, now in pre-production, will be written and directed by Macron Blair, known for his independent film "I Don't Feel At Home In This World Anymore," which won the Grand Jury Prize: Dramatic aware at the 2017 Sundance Film Festival. "Game of Thrones" star Peter Dinklage and acclaimed child actor Jacob Tremblay are set to star in the new "Toxic Avenger" movie. And now, another name has been added to the "Toxic Avenger" reboot's cast list — and fans have every reason to be excited.
Taylour Paige will star in the new Toxic Avenger movie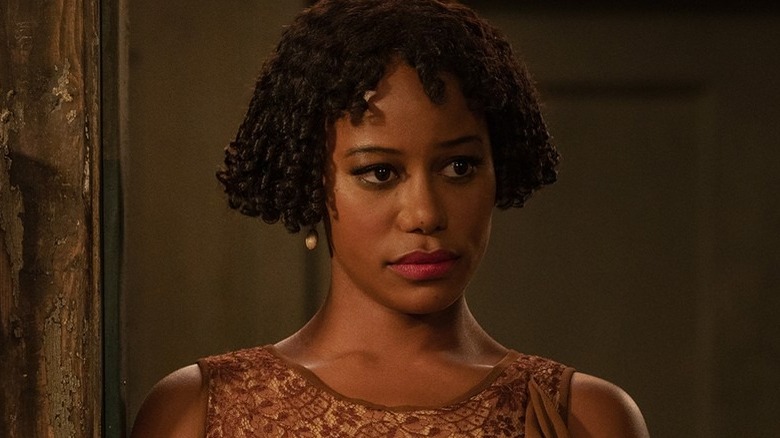 Netflix
Taylour Paige, nominated for Best Supporting Actress at the NAACP Image Award for her performance as Dussie Mae in Netflix's "Ma Rainey's Black Bottom," will be joining "The Toxic Avenger," Deadline has announced. 
Paige is also known for her work in the BET drama "Hit the Floor," "The Baxters," and the independent film "Jean of the Joneses." The actress has certainly had a busy few years, and fans can also catch her soon in the upcoming films "Boogie," Sharp Stick," and "Mack & Rita." Notably, Paige also stars in the A24 film "Zola," following a woman's chance meeting with a sex worker and the wild adventures that follow, which is also the first movie ever to be based on a viral Twitter thread.
Few details are known about the plot of the "Toxic Avenger" reboot, though we imagine it won't be deviating too much from the beloved original source material. For now, fans can watch the original flick, and imagine what excitement the new version of this cult black comedy could possibly bring.