This Game Of Thrones Star Is Set To Lead Legendary's Toxic Avenger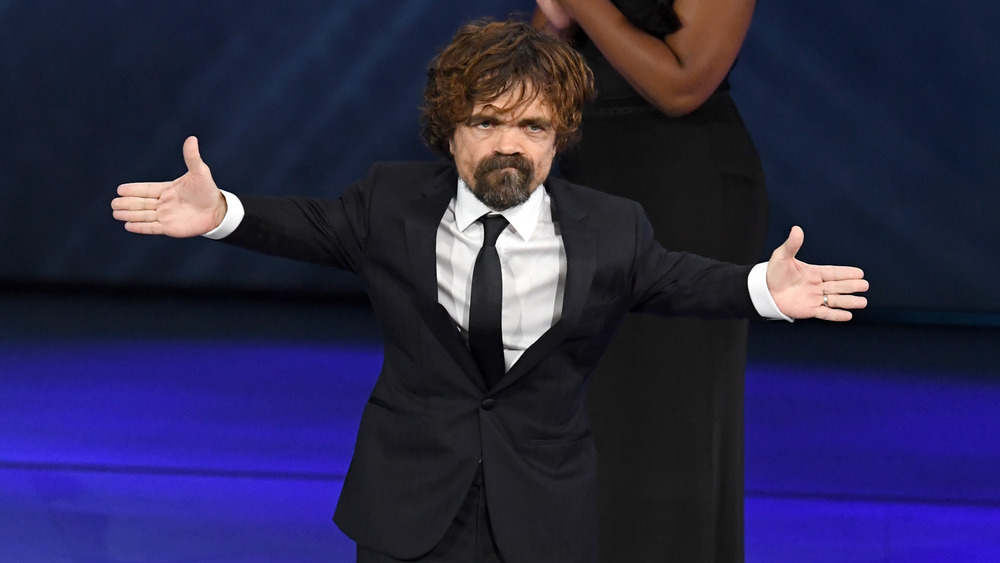 Kevin Winter/Getty Images
Look out superhero fans, 'cause there's about to be a new Avenger in town, and he's set to be played by a very familiar face from House Lannister.
No, Marvel Studios isn't adding yet another fresh face to their increasingly overstuffed lineup of superhuman heroes. In fact, it's quite safe to say that the new avenger doesn't know who the heck any of the longtime and upcoming MCU players are. He likely doesn't really care, as he's going to have his hands more than full mopping the streets of Tromaville clean of corruption. That's right Troma fans, The Toxic Avenger is once again set to wreak mutated havoc on the big screen. And if the rumors are true, he'll indeed be portrayed by beloved Game of Thrones alum Peter Dinklage.
Actually, that delectable casting nugget is more than a rumor now that Deadline has officially confirmed Dinklage's role in the upcoming reboot of Troma Studio's notorious 1984 cult classic The Toxic Avenger. That no-budget original was, of course, brought to fruition by cult cinema icon Lloyd Kaufman (under the pseudonym Samuel Weil) and co-director Michael Herz, and quickly became an underground sensation that put their Troma Entertainment at the forefront of the cult cinema scene. 
Per Variety, we've known for some time that the new film will be written and directed by Macon Blair (Blue Ruin, I Do Not Feel at Home in This World Anymore). Both Kaufman and Herz are indeed returning as producers, though, and everyone involved will be working in conjunction with the folks at Legendary Entertainment to give everything that big studio glow.
As it is, little else is known about The Toxic Avenger reboot, but it's a safe bet this killer casting news just put the project on the radar of movie lovers the world over.
Peter Dinklage is truly inspired casting for a Toxic Avenger reboot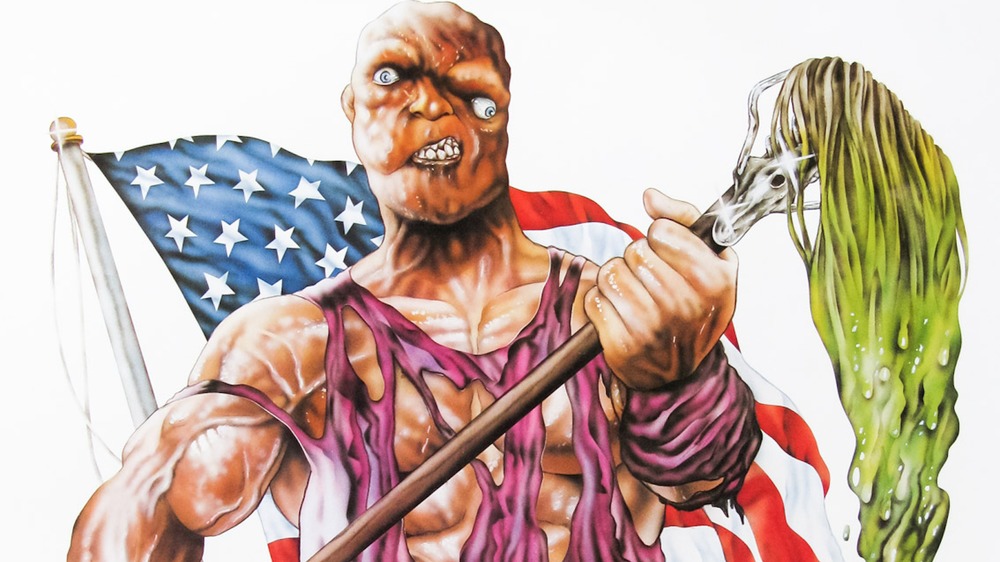 Troma Entertainment
Peter Dinklage has been a player in Hollywood for a couple of decades now. He is undoubtedly still best known for his scene-stealing, Emmy-winning work on HBO's fantasy epic Game of Thrones, though. While the actor has featured prominently in a couple of big-screen comic book adaptations of late, including 2014's X-Men: Days of Future Past and 2018's Avengers: Infinity War, The Toxic Avenger reboot will indeed be his first starring turn in a "superhero flick." 
Given the nature of the source material, Dinklage's casting should only make things more interesting for this upcoming reboot. That's mostly because The Toxic Avenger is hardly your traditional superhero fare. Truth is, The Toxic Avenger and it's twisted tale of a scrawny nobody transformed into a grotesquely disfigured, mop-wielding hero after falling into a vat of toxic waste is about as far from the MCU as a movie can get — even if that origin story sort of does fit the Marvel mold.
As it stands, fans of the original Toxic Avenger were likely a bit wary when news of a reboot broke; the campy B-movie mayhem of the original hardly even begs for improvement. And even as intrigued as we are to see Dinklage facing off against corporate goons in full Toxic Avenger regalia, the idea of rebooting The Toxic Avenger still sort of seems like a tricky proposition.
That being said, with Dinklage onboard, and Macon Blair behind the camera, we're as game to see what comes of this Troma reboot as anyone.