Here's How Hannah Waddingham And Lena Headey Really Feel About This Game Of Thrones Moment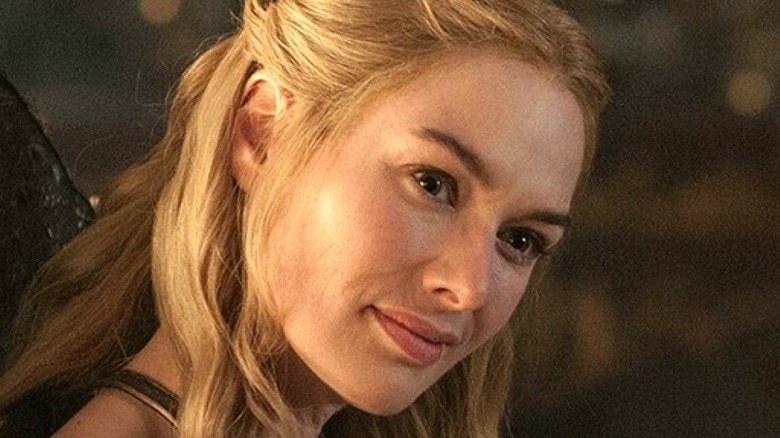 HBO
The popularity of "Ted Lasso" on Apple TV+ has skyrocketed actress and West End star Hannah Waddingham into the spotlight over the last year. She brings unparalleled strength and empathy to Rebecca Welton, the newly divorced owner of AFC Richmond who hires American football coach Ted Lasso (Jason Sudeikis) to coach and manage the struggling Premier League team. Prior to joining the heartwarming comedy, Waddingham was best known for a different role on another wildly popular series: She played Septa Unella, also known as the "shame nun," on HBO's "Game of Thrones."
Waddingham appeared in eight episodes of the fantasy series, mostly opposite five-time Emmy nominee Lena Headey, who played the power hungry Cersei Lannister on the long-running show. The two friends recently reunited for a freewheeling video chat for Entertainment Weekly in which they talked about Waddingham's Emmy nomination for "Ted Lasso" while reminiscing about their time on "Game of Thrones." Both women called out one scene in particular in the latter series as being traumatic and uncomfortable: the moment in the Season 6 finale when Cersei uses her wine to waterboard Septa Unella.
Both were bothered by the torture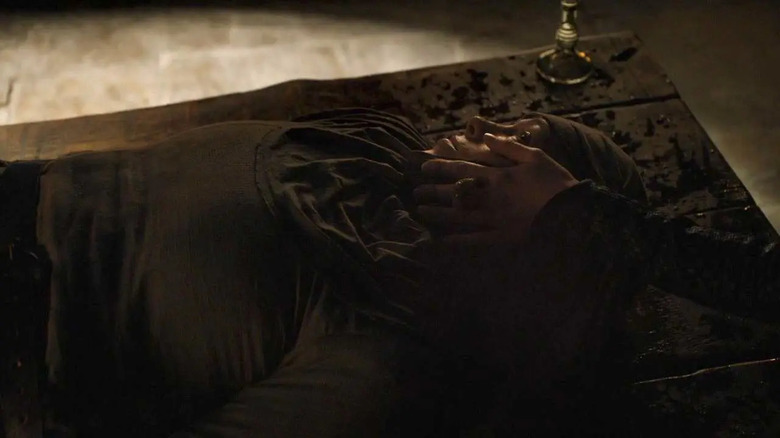 HBO
During their conversation, Waddingham asked Headey what she really thought about filming the "wineboarding" scene, noting that it was traumatic for her as an actress and that people are always shocked to learn it actually happened in reality and there was no CGI. "One thing I've said a lot is that both of us were quite uncomfortable about it," said Waddingham, "but as with all these things, you know that they're not actually going to kill you, so you just get on with it and do it. And it made wicked telly."
Headey agreed that the scene was difficult to film. "As an actor we all have boundaries or no boundaries. ... No boundaries are obviously very thrilling when you can go to a place ... but something like that when you're tied down [during filming for 10 hours], it made me feel horrendous doing that scene with you," she said.
Despite the uncomfortable nature of the scene, though, it was just one moment on set that allowed Waddingham and Headey to become good friends. Another was the infamous — and highly GIF-able — scene in which Septa Unella shames Cersei and forces her to walk through the streets of King's Landing naked. While both actresses experienced some uncomfortable situations on set together, at least something good — their friendship — came out of it.
All eight seasons of "Game of Thrones" are streaming on HBO Max.